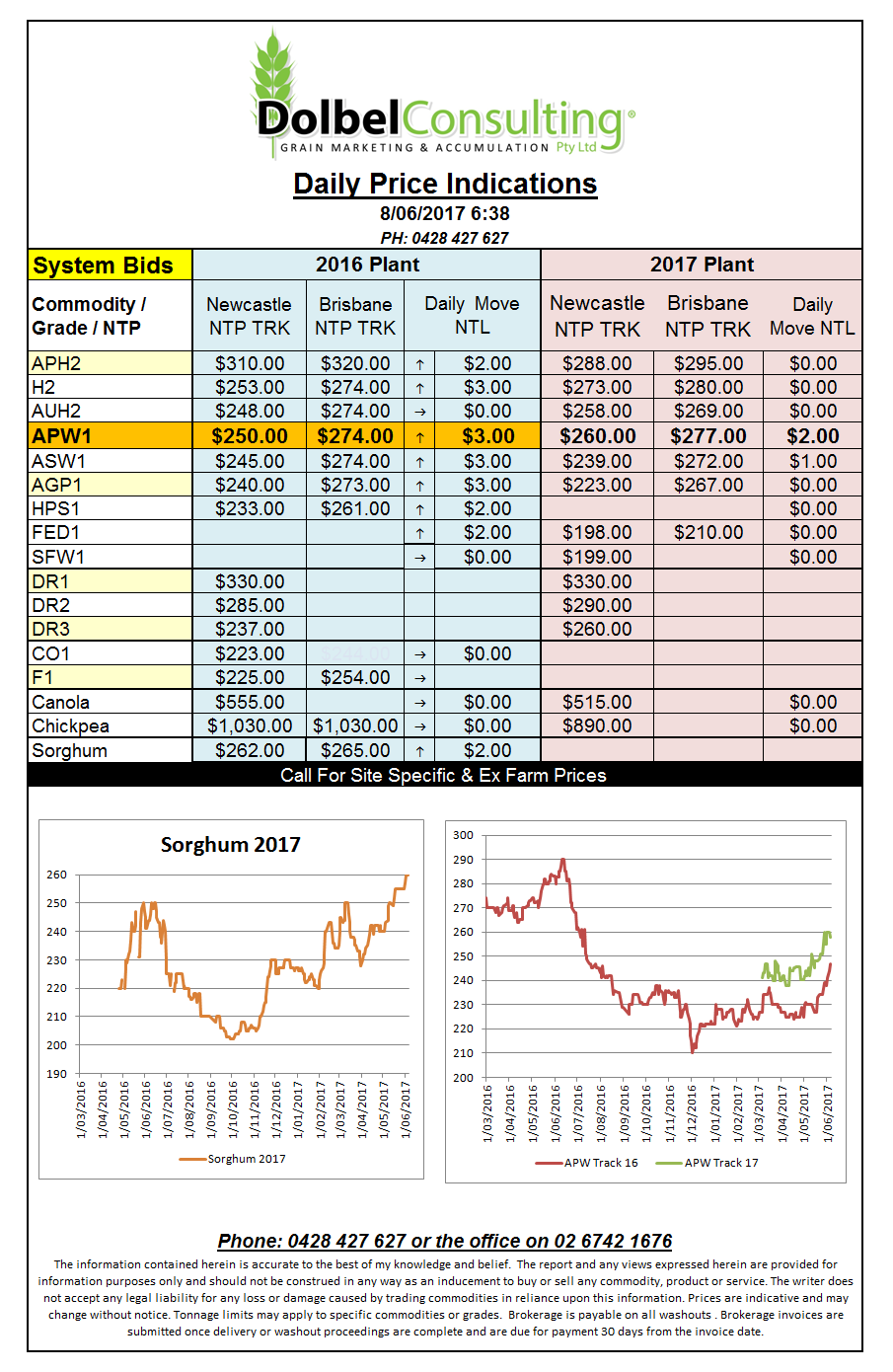 US spring wheat futures lead the market higher in overnight trade. The crop condition report that I touched on briefly yesterday was the catalyst for the move.
Technical trade, short covering, ramped up during the session and then further gains were fuelled by a less than ideal weather map that shows little to no rain across the driest parts of the Dakotas. The durum belt in Saskatchewan is expected to see some light showers also but nothing like what they really need.
The rally pushed nearby spring wheat futures above the $6.00/bu (AUD$294) mark for the first time since July 9th 2015 when it spent just 9 days in the 600+ zone.
The weaker US dollar didn't hurt grain futures in the states either. The weaker USD and the rally in wheat helped soybean and corn futures higher by the close.
So between the dry conditions creeping in to the US, Australia and parts of the Black Sea we do have some nervousness developing in world wheat markets. With world stocks where they are a smaller production year is probably just what the world needs right now. When the harvest cranks up in Kansas next week the market will get some more definite direction.