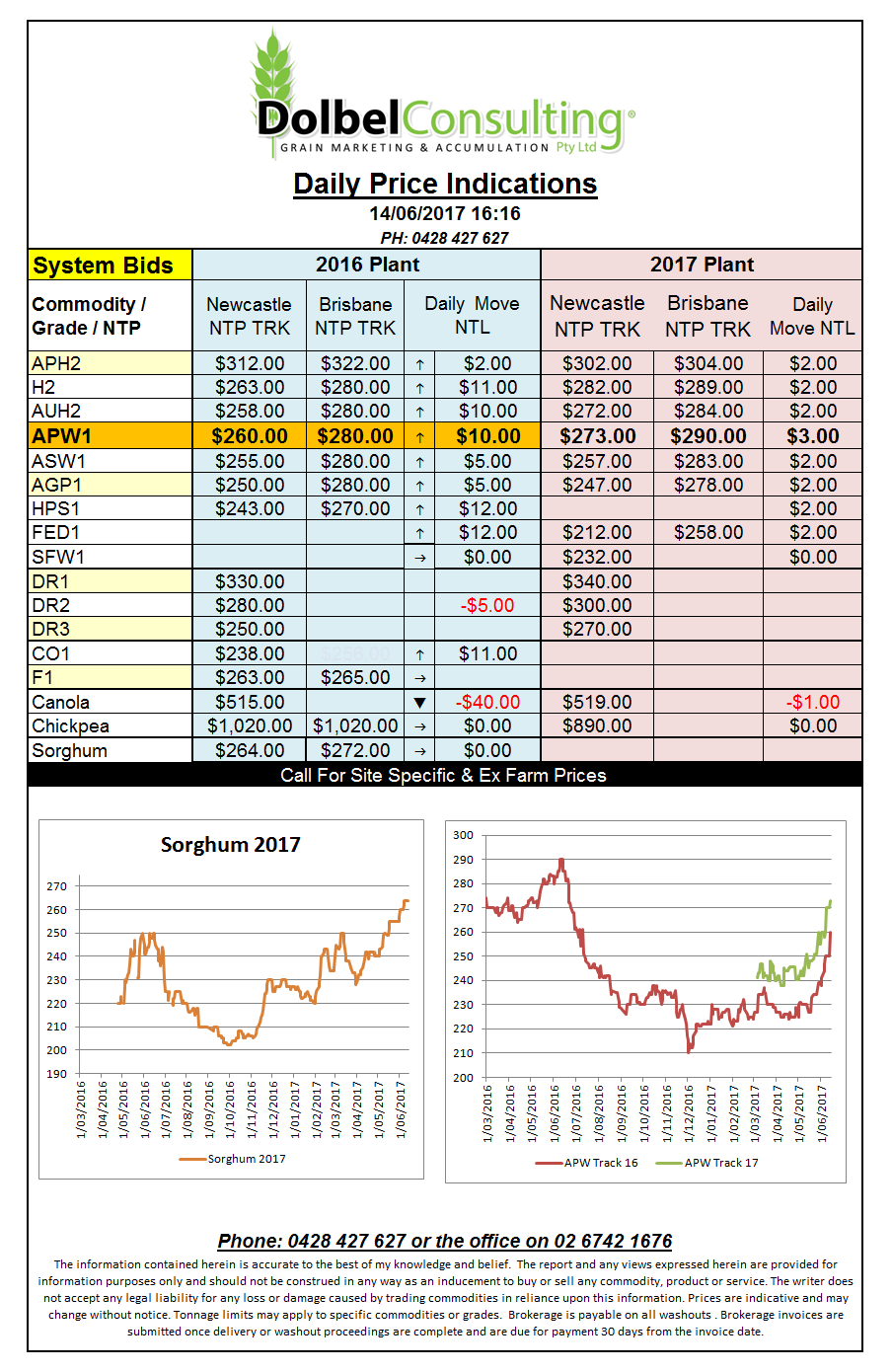 It was all about spring wheat in the USA again last night. As touched on yesterday, the crop condition rating had fallen sharply in the weekly USDA report released after the close of the day session in the states.
The rally in spring wheat futures managed to drag soft and hard wheat futures at Chicago higher. By the close soft wheat had taken back all but 3/4c of the previous sessions loss, hard wheat had taken back all of the previous sessions loss plus 5 3/4c while the standout spring wheat contract had put on 27.5c (AUD$13.33/t).
At 45% good to excellent the spring wheat rating is the worst June rating we have seen in the US since 1995.
S.Dakota is the worst hit at present with only 13% of their spring wheat rated G/E. N.Dakota, the biggest spring wheat state, was pegged at 43% G/E, the worst since 1988.
The GFS model shows storms across some of the spring wheat belt in the USA and Canada for today and again over the weekend but the heaviest falls do appear likely to miss the driest area's now. Saskatchewan is expected to fair a little better with some storms pushing across the durum belt today and over the weekend. The weather map shows the bulk of this week's rain to fall east of the Mississippi and across the central corn belt so corn may struggle to follow wheat higher in the short to midterm.