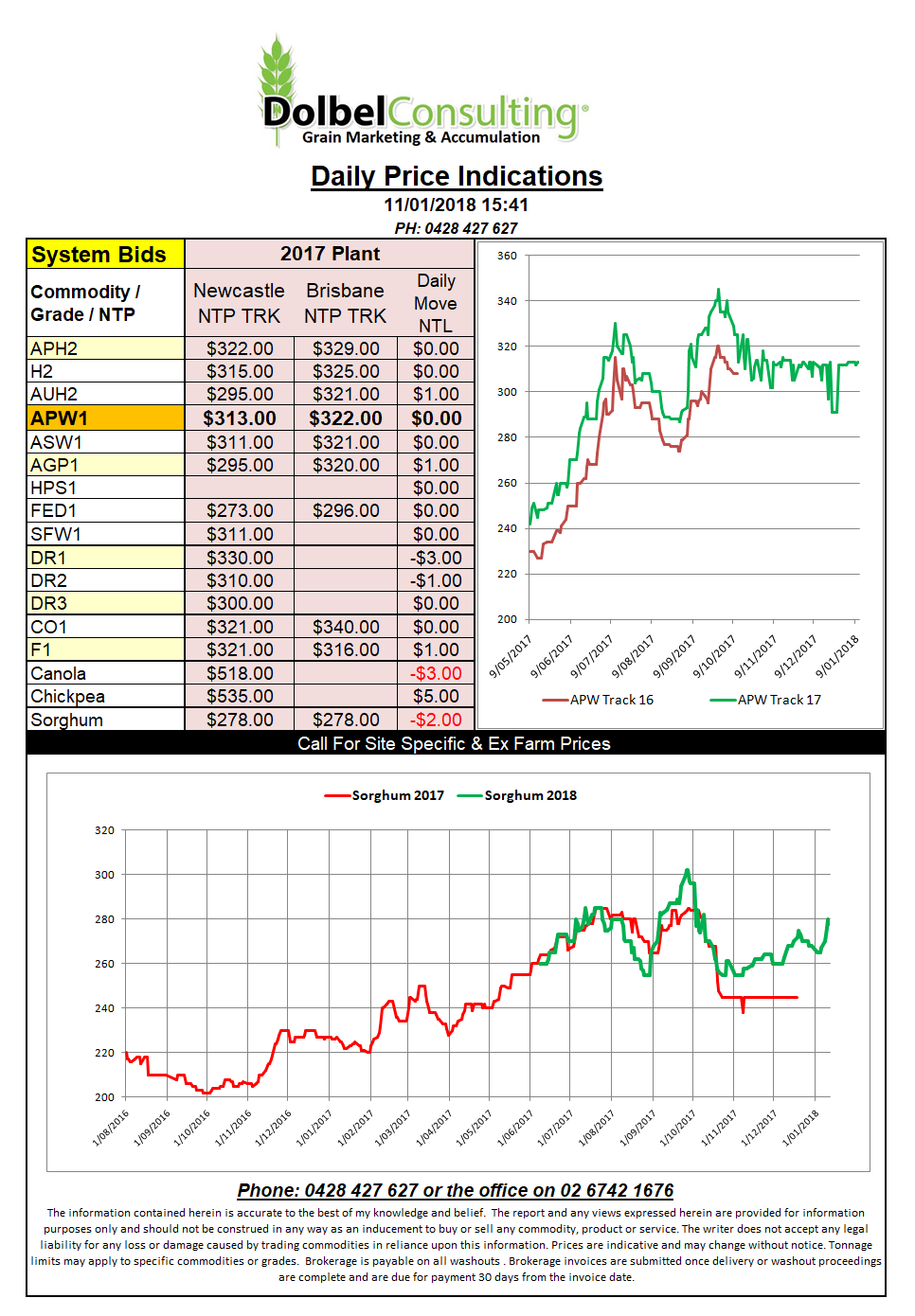 The US market is basically in a holding pattern now. With the USDA WASDE report out tomorrow tonight, USDA grain stocks and winter wheat seeding report due out tomorrow tonight, the CONAB report for S.America due out tonight and a public holiday in the US on Monday no one is really stepping up to the paper market.
So what do we watch in the USDA reports, corn stocks in the EU and production in S.Africa are expected to be reduced, that's bullish feed grains. We may even see corn production reduced in Argentina after a few drier than average weeks.
There is talk US soybean exports will be reduced, hard to see that one happening but it's in the media.
There's a very good chance wheat stocks in the EU and the USA will be increased thanks to a big and competitive Russian crop. There is also some talk of Australian production for both the 2016-17 crop and the 2017-18 wheat crop being reduced but the major one to watch will be the US sown acres, this is expected to be an historical low.
At the NCEDX Indian chickpea values were $21 higher in overnight trade. We are starting to see much more carry being factored into the Indian market. Nearby prices are now around $20 less than a May delivery. This helps outline how little the Indians want the chickpeas that are actually on the water and that they have enough stocks to cover demand until the new crop harvest in April. I do have some demand for chickpeas, more so the off grade peas, contact me if you have stock on farm.