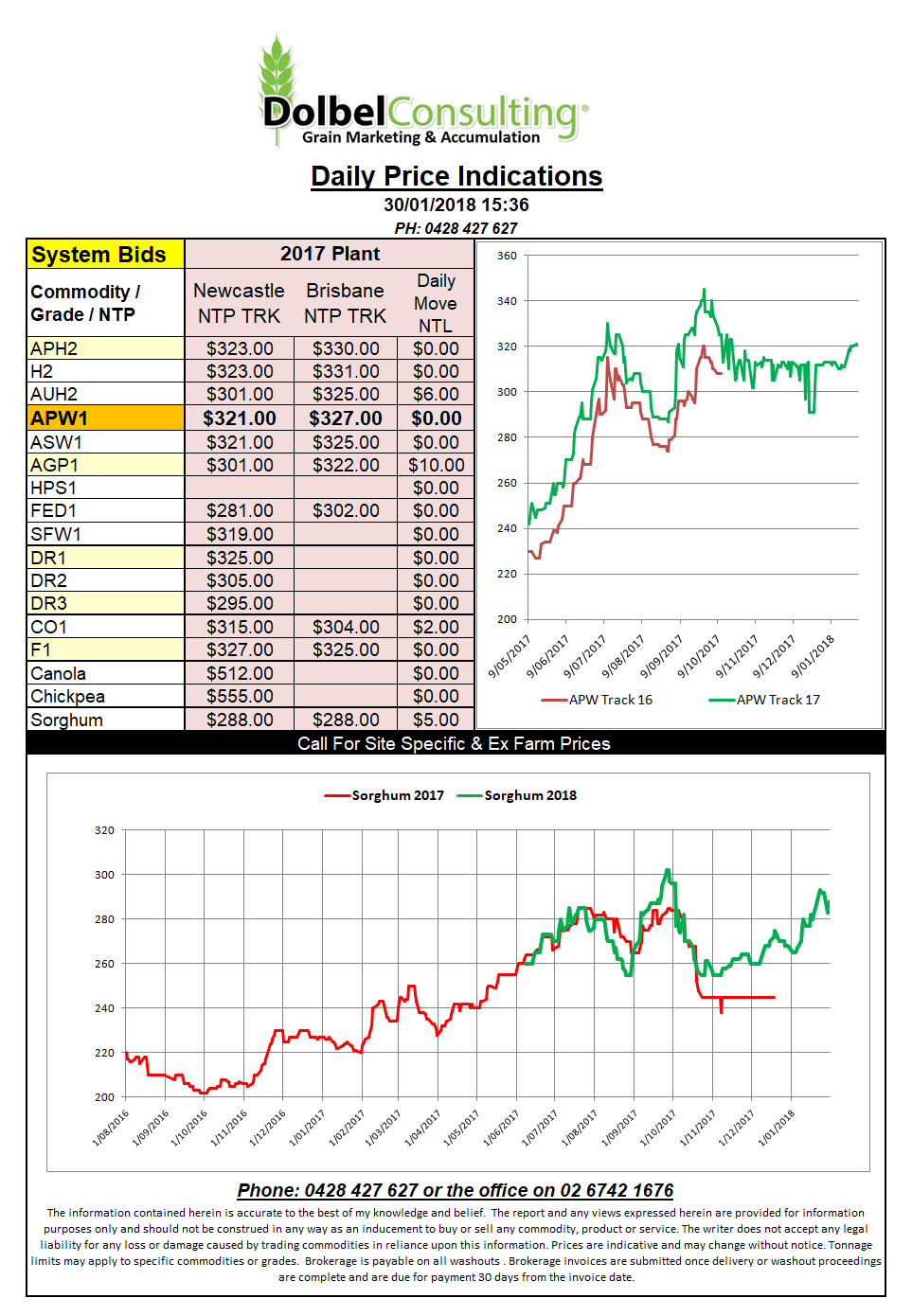 Is the US wheat market seeing a weather rally, a currency induced wheat rally or a rally based on an uptick in physical exports thanks to the USD weakness. Who knows, it reads as though it's a combination of the three of the them.
The HRW belt remains dry, not a huge concern for this time of year but not ideal either. This has created a few short coverings on the futures market that have also been spurred along by the better export sales of last week and also the better export inspections of last night. Is the lower dollar actually working or is it simply that the world is finally getting back to normal after the Christmas break.
The soft wheat and hard wheat futures markets in the states are taking every opportunity they can to move higher but spring wheat is not quiet ready to follow just yet. Some punters are talking a big increase in US spring wheat acres for 2018 while others are not. The futures market appears to be treading cautiously with an overnight variation of less than 1c/bu either side of unchanged at Minneapolis.
To be competitive with Russian wheat we will need to see the USD even softer. Maybe if oil prices continue to climb we'll see the rouble as the major casualty and weakness in the USD will be helped by strength in the Black Sea currencies. The loser of all this is likely to be the major importers in the Middle East and North Africa, let's just hope they have the money to pay more for wheat.