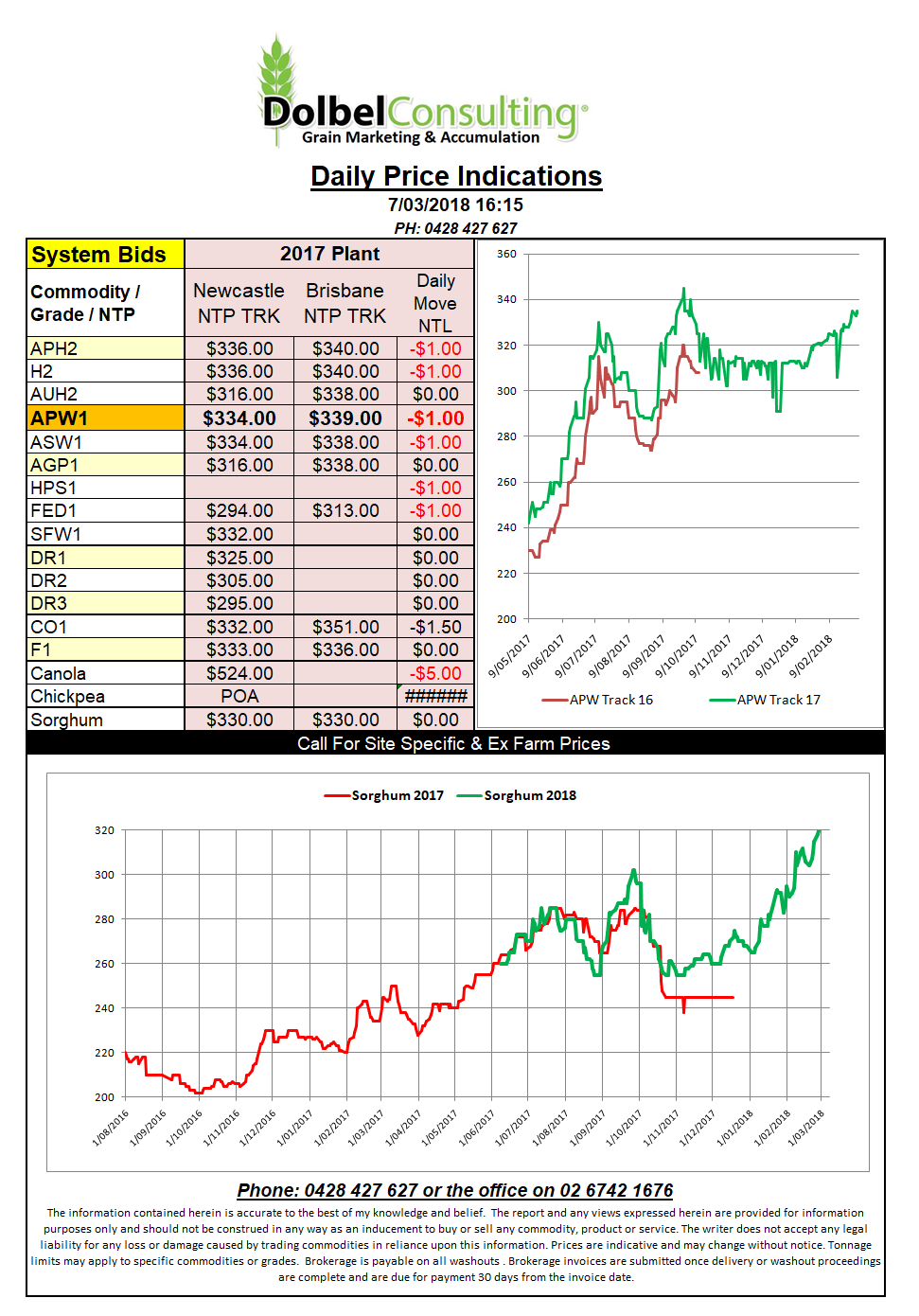 Hard red wheat futures in the USA are still overbought, will we see a correction tonight prior to the USDA report on Friday our time or is the trade betting that the USDA will confirm that the HRW crop is indeed shaping up poorly. Be wary of the "buy the rumour, sell the fact" type of trade that so often occurs this time of year.
We also see March futures going off the board, volume is now generally in the May contracts so don't take a lot of notice of nearby futures values.
There was significant downside in ICE and Paris canola futures overnight. Paris has slipped E8.75 / tonne since late last week, that's almost AUD$14 / tonne. The ICE contract although not as volatile as the Paris contract had trended higher since mid February putting on C$27.30 on the nearby contract right up until last night when it slipped C$7.80 / tonne. Loses in the outer months were almost half that though. Our domestic basis remains appalling.
1CWAD13 durum prices in SW Saskatchewan continue to slip away but the May delivery option is holding just above C$260 ex farm. This works out to roughly equivalent to AUD$350 – $360 NTP Newcastle track. We've seen cash bids closer to $340 landed Newcastle which on an ex farm basis LPP = $305, not that much of a premium above the SFW1 market at $315 to $320 delivered LPP.