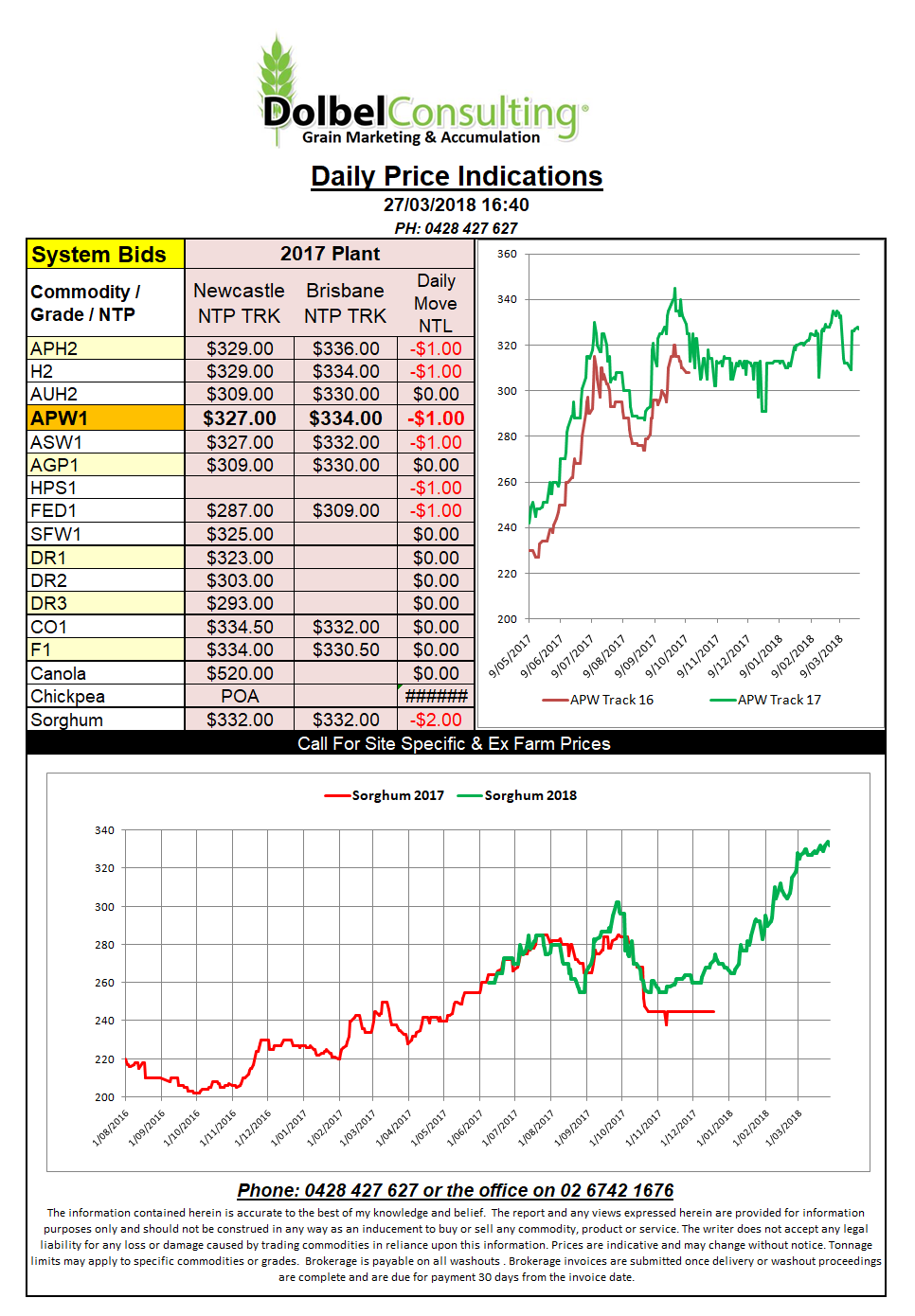 Funds were net sellers of the three main grains in the US last night pushing corn, wheat and soybeans lower by the close. Wheat was the worst performer closing lower across all three grades. Poor weekly US exports and the prospect of some good rainfall across the central and eastern parts of the US wheat production areas was considered bearish. It should be noted that the models do show a little rainfall across the HRW belt but nothing like what is expected east of the Mississippi.
Going into the USDA prospective planting report on Friday we now have SRW wheat futures sitting very oversold. One might consider this a supportive indicator as you might expect the market to be more comfortable being neutral going into this report.
Russian grain exports are 40% high than this time last year and on target to meet official projection of 52mt. This means that weekly grain exports will need to hit on average about 1.1mt between now and the end of June. Wheat continues to be the key to the increase with Russia exporting around 29.42mt so far this marketing year, a 43% increase year on year. Port capacity has improved but infrastructure to feed the port is still the limiting factor for Black Sea exporters. As road and rail investments are made Russia expect grain exports to push up towards 60mt by 2030.
Iraq picked up 100kt of hard wheat on Monday, 50/50 Aussie / US. Aussie wheat at US$332.17 CIFFO (unloaded at destination).