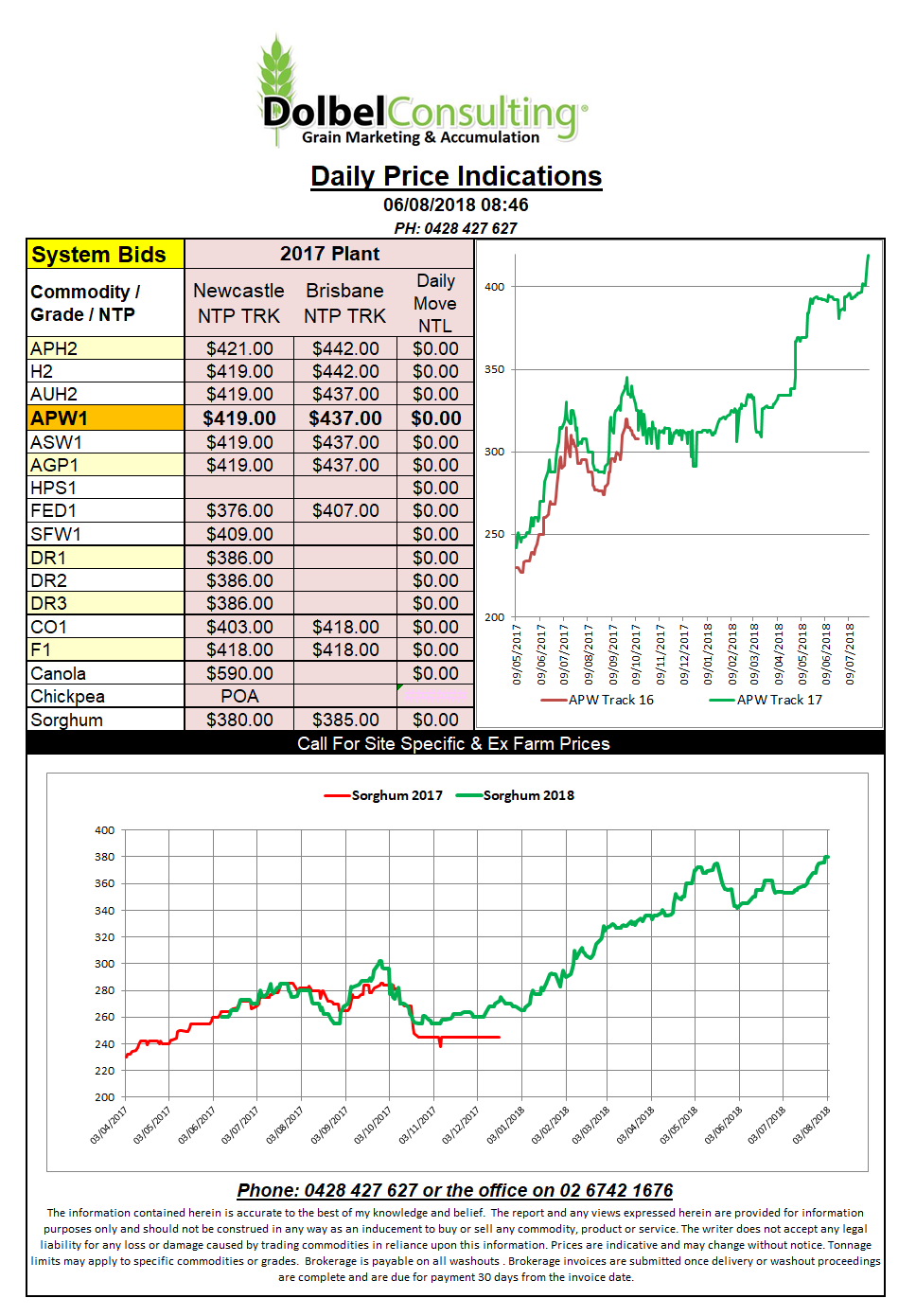 Wheat futures around the globe continue to push higher. In the USA soft, hard and spring wheat futures moved higher overnight. In Europe Paris milling wheat futures jumped €5.25 to €212.75 / tonne (AUD$335). Production issues across Europe and the Black Sea states is the key at present. Rumours that Ukraine were to limit exports in 2018-19 sent a bit of a shockwave through global markets but as yet there has been no official response by the government. It does raise the question should the Australia government be contemplating a similar move, should the government step in and limit Aussie exports to anywhere outside of Australia ??? Your thoughts ?
The German Farmers Association cut wheat production estimates to a 15 year low of 18mt, even lower than the 2003 crop that was pruned by a serious heat wave. Last year Germany produced about 24mt. European wheat production is expected to fall below 130mt for the first time in 6 years. Yields in Germany are expected to come in at a disappointing average of just 6.16t/ha………how terrible !!
Russian vales remain some of the cheapest wheat on offer but have also climbed higher in recent days. 12.5% milling wheat was offered at US$228.25, a 41 month high. The higher wheat values are also seeing some demand from the feed sector switch back to corn out of the Black Sea. This may be a short term solution but longer term those consumers stuck with wheat are expected to see rising prices for the balance of this year at least.