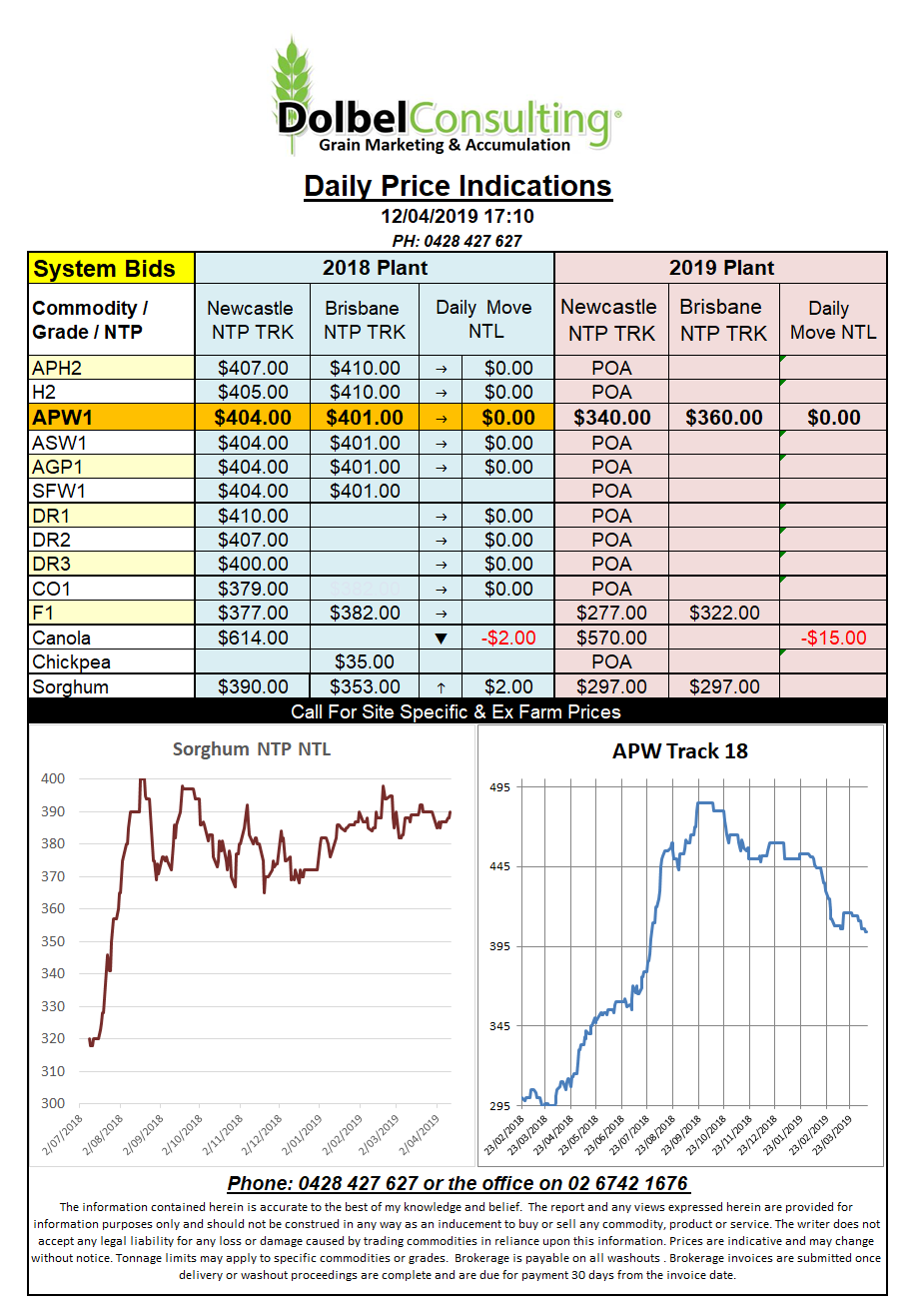 In the USA it's all about winter storm Wesley. Minnesota, South Dakota and Nebraska seem hardest hit at the moment. The potential for crop damage is minimal but further delays to spring field work is the issue now. Up to 30cm of snow has fallen and many terminals have had to shut down. This isn't an issue unless you are trying to out turn grain. Local basis has increased in areas where access has been compromised. The deepest snow is being recorded across northern S.Dakota but the storm is expected to track east through the day.
US soybean futures were lower on the back of poor weekly US export numbers. Just 270kt of old crop sales were reports against a market expectation closer to 1mt and looks poor against last week's number of almost 2mt. China is still the major destination for US soybeans and amount to around 29% of current sales volume.
Wheat futures in the USA found some upside on technical trade as weekly export data was considered poor. The total export number came in at 473kt which isn't too bad but does come in at less than half the prior week's volume and below the average trade guess.
Going forward the main focus will be on flood delays in the USA, the dry weather starting to develop across Europe, Ukraine and western Russia. The better conditions for both spring and winter wheat in eastern Russia and Kazakhstan. Dry weather across eastern Australia isn't getting much international media coverage. Dry weather is also raising its head across China's corn belt in the north.