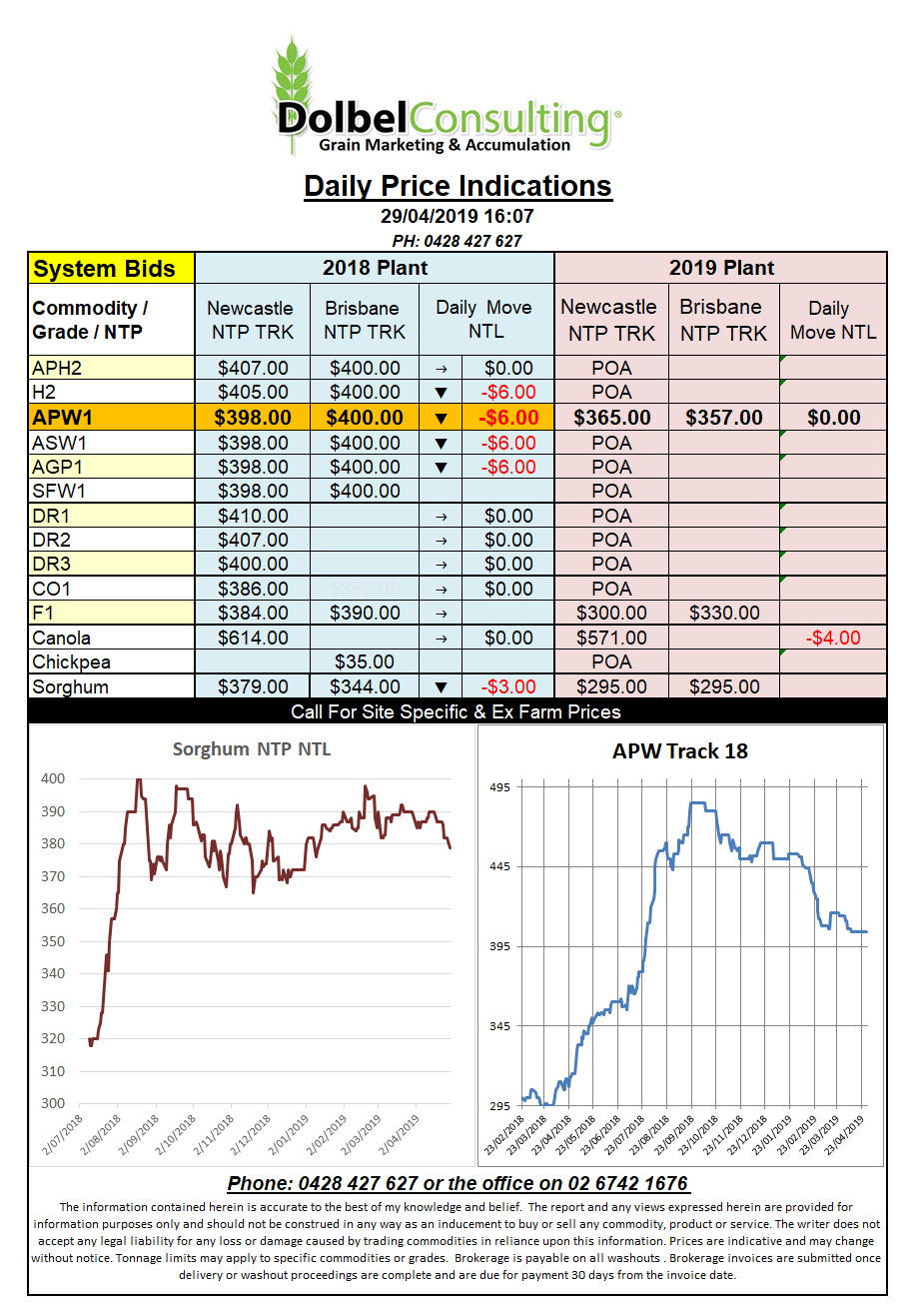 The cold, wet weather that is delaying corn sowing in the USA and supporting the yellow grains price at the futures market has a flip side and the prospect of corn acres swapping out to soybeans if there are further delays is now hurting soybean futures. As if soybeans needed any more news to hurt them.
The punters are tipping a US / China trade deal to be signed before the US summer starts, good luck with that. Soybean meal is a major feed item in China but with African Swine Fever decimating the Chinese pig numbers demand for meal is expected to be greatly reduced. As with most things there is a flipside though. If that 140 million head reduction in Chinese pigs is leaving a gap in Chinese food supply than that gap will need to be filled by something. Will that product be imported pigs or even beef from other countries.
In the EU we see the French soft wheat rating decline as dry weather there starts to take the edge of what was shaping up to be a relatively good crop. The 2% reduction from 81% to 79% good to excellent, does indicate the crop is still capable of making much more grain than last year though. EU wheat production is estimated at around 141.3mt.
Russian spring wheat sowing is at around 7% complete. Spring wheat area is expected to see a significant increase in 2019. The increase in area in Russia isn't helping N.American spring wheat values and is likely to have an impact on APH spreads here over time.