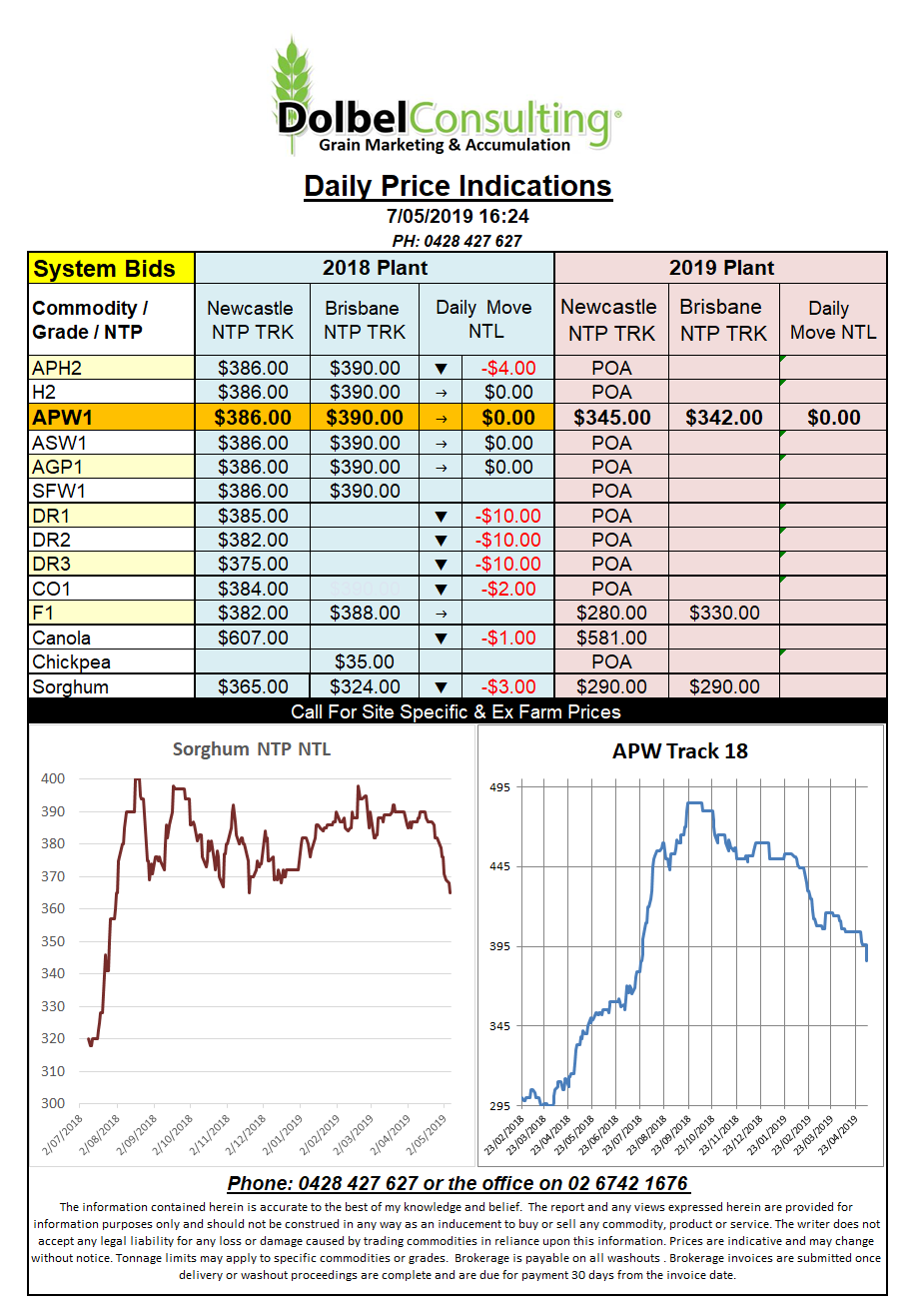 Wheat futures done well to fend off spill over selling from the soybean pit.
"Tariff Man" as one news wire has labelled Trump this morning has threatened to carry out previous threats of raising tariffs from 10% to 25% on a range of Chinese good into the USA. Soybeans were hardest hit in the grains shedding 12c/bu (AUD$6.30) on the nearby contracts. Soybeans had to contend with thoughts the S.American crop was also a little bigger than expected when private data out of Brazil estimated their crop is now closer to 117.5mt.
If the US farmer doesn't sow soybeans than there's a good bet they'll sow corn, thus corn followed Chicago bean futures lower. Which brings us to this week's USDA crop progress report. Corn planting is slow, 23% vs the 5 year Avg of 46%, soybeans are looking similar with just 6% in the ground versus 14% usually.  Kansas HRW is about 14% in head. The US winter wheat crop rating stayed the same week on week at 64% good to excellent but there was a 3% fall from excellent to good. An interesting reduction but this still pegs the crop light years ahead in condition compared to this time last year, which was just 34% G/E.
Spring wheat sowing was picking up, with 22% now in the ground. Prior to the report the punters had expected to see that sowing rate closer to 24%.
France, Germany and Poland have seen a little rain over the last 7 days but the heavier falls needed were further east across western Ukraine and Romania and the Slavic states. The outlook for the week ahead is much better for most of Europe.