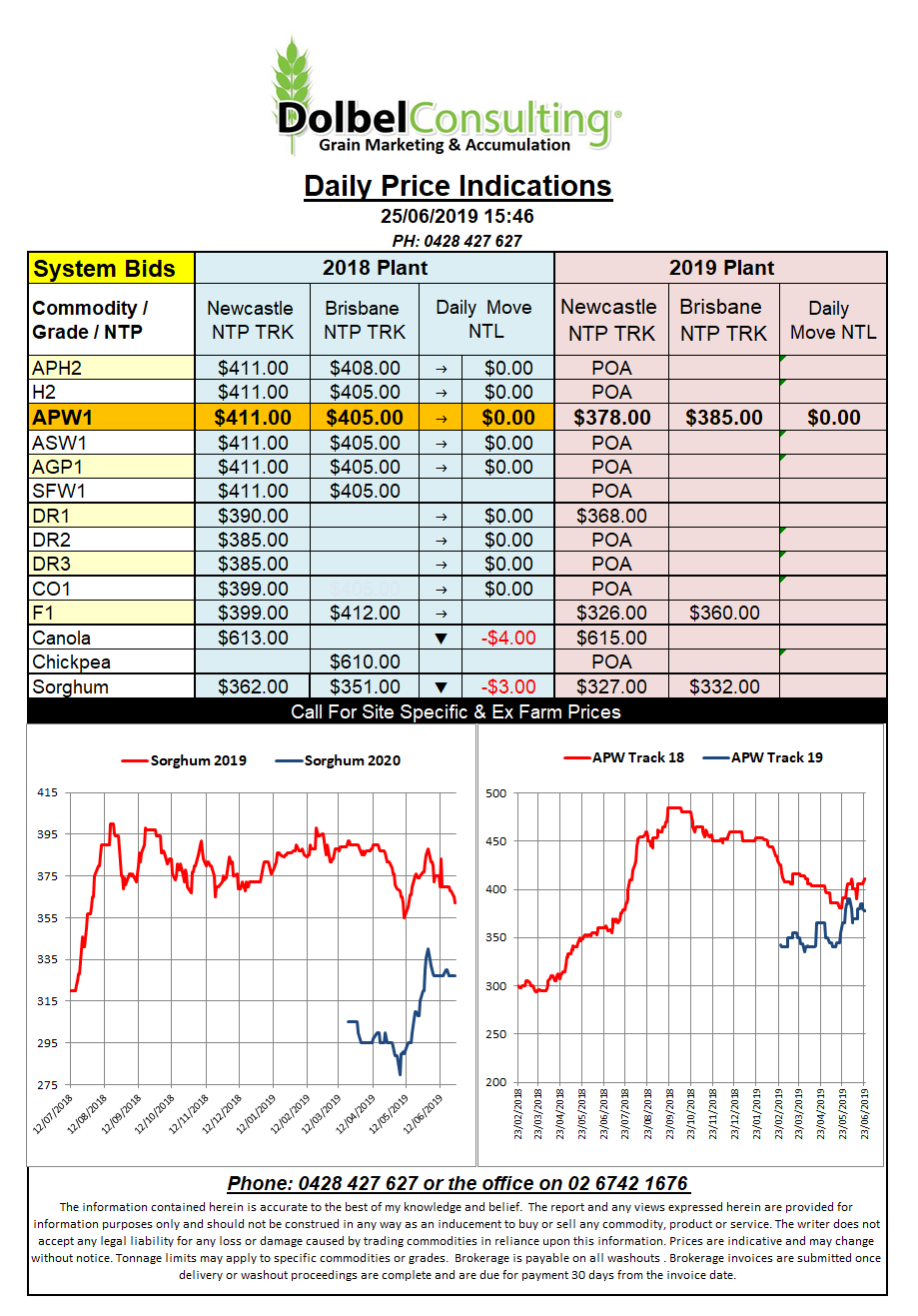 There's a few stories keeping the wheat market on the defensive. Head scab in the HRW crop in the US, dry hot weather across much of the Volga Valley in Russia and east into the spring wheat regions of Kazakhstan.
There's a heatwave expected across much of France, Poland and Germany today and tomorrow. A week ago the climate junkies got hold of the forecast that predicted 47C in Poland. The current models tend to show the potential for temperatures to creep into the high 30's briefly today and tomorrow but temperatures above 38C are not expected north of the very south of France and Spain where it is a little more "normal".
The hot weather in Russia and Ukraine is probably not going to do anything other than help the winter wheat turn. Harvest is already underway in Southern Ukraine so a bit of heat will probably help things along. As for the summer crops like corn and sunflower it is less than ideal though. Corn seems to be copping a bit of a beating right around the world except for maybe Brazil.
The good season across Argentina has the punters increasing sown acres for wheat to a new record there.
The USDA crop progress report that came out after the close has corn at 96% sown and rated at 56% good to excellent, this is back 3% on last week and should support the market as the punters had bet on 59%. Winter wheat harvest is at 15% vs the 5 yr. Avg of 34%. Winter wheat crop condition fell to 61% from 64%. Spring wheat condition also fell from 77% last week to 75% G/E this week.