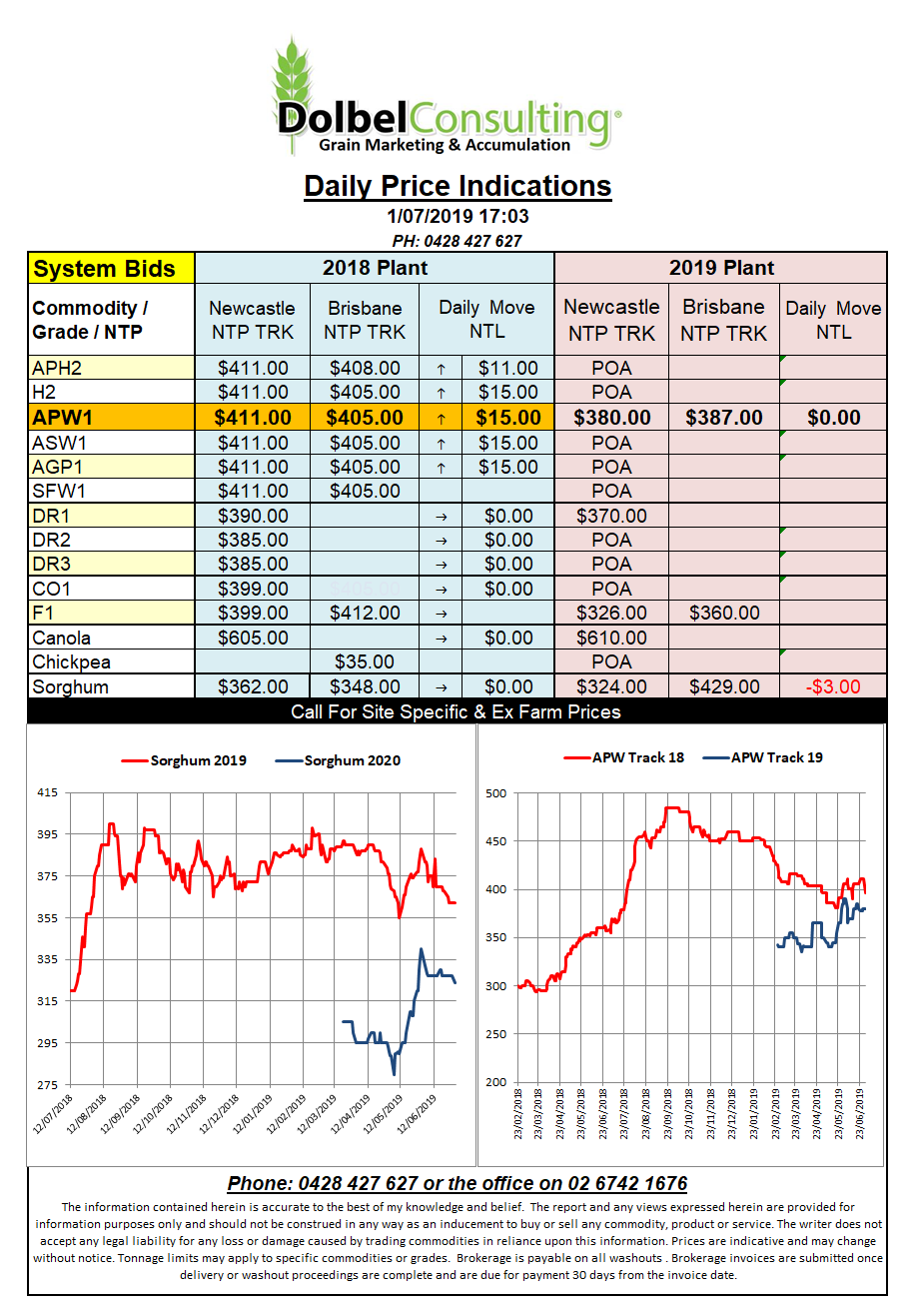 The market was a little taken back by the USDA acreage report out overnight. The punters had expected to see much less corn area than the report produced. The area, 91.7mac, is 3% larger than the 2018 area, the harvested area is pegged at 83.6mac. To be honest the harvested number is about 1.2mac higher than what I had expected to see too. The report data did include acres that may be still to be sown though. The latest word is that the USDA will do another US crop survey report on corn around mid July to confirm any changes. This leads me to think that reports in late July or August will give a much truer measure of the US corn and soybean crop.
Soybean acres in the US were well below the trade guess and futures values were quick to react closing higher. The stronger soybean market lent some support to the ICE canola contract which had been struggling most of the week. As a result ICE canola closed the week just 10c a tonne under Monday night's close but was a couple of dollars down week on week. Paris rapeseed futures were not convinced by the moves in N.America and managed a close in the red.
On the wheat front spring wheat came out a winner on lower than expected acres while the USDA actually increased winter wheat acres. Wheat was caught up in spill over selling from the corn pit though. More corn means less wheat in rations so potentially higher wheat ending stocks. From the outside it does look like it may take the USA a month or two to sort out exactly what's going on.