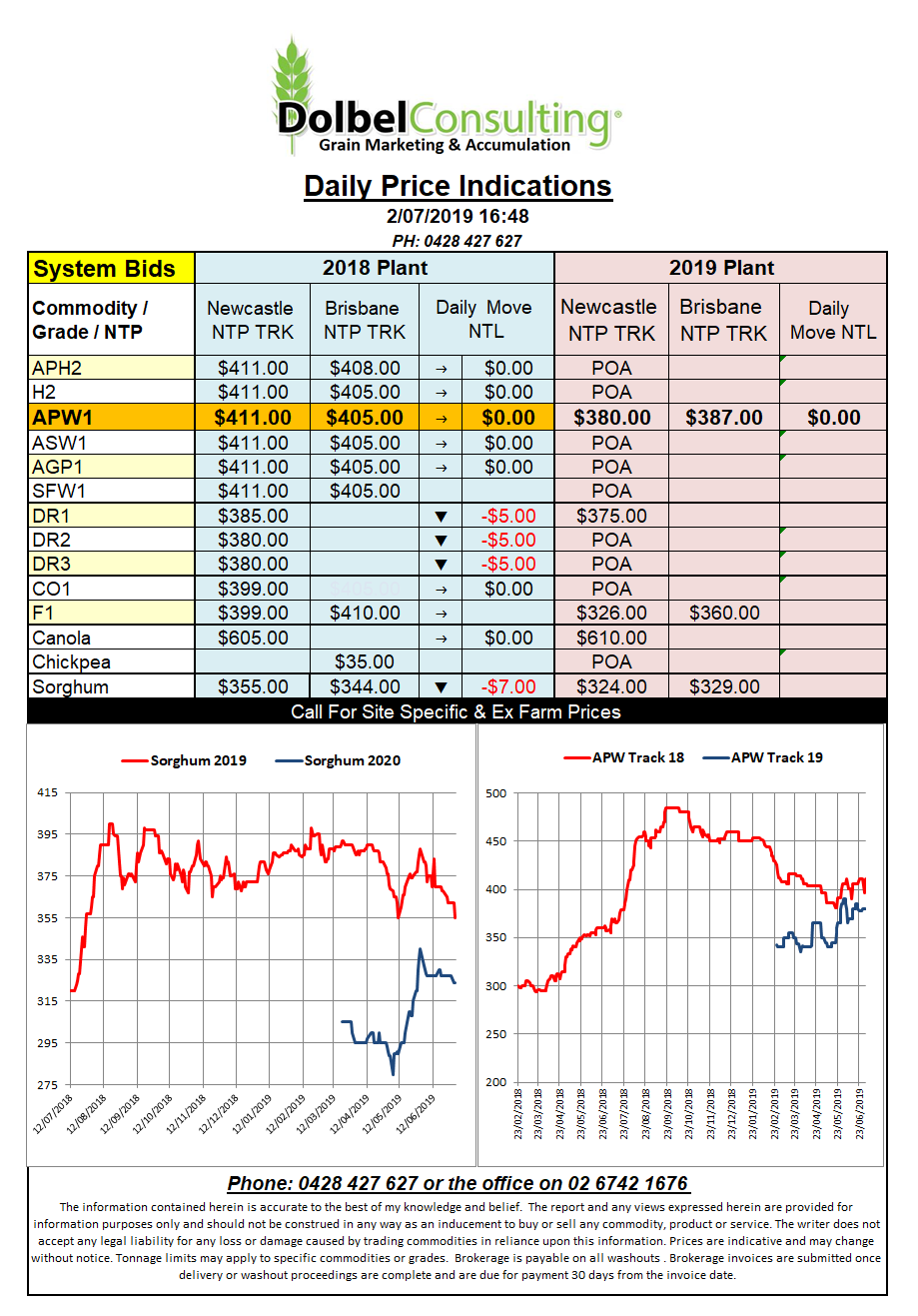 Lower corn futures weighed on wheat values at Chicago. Corn traders are still standing there a little stunned after last week's USDA acreage report hit them in the face like a piece of 4×2. Argue as they may that the USDA is out there with the pixies the report is being traded around at this stage and we will need to wait until at least the WASDE report on the 11th to change that.
The weekly crop progress report that came out after the close didn't offer a hand either. The good to excellent rating for US corn remained unchanged at 56%, although 1% moved from good, to excellent week on week.
The report pegged the US winter wheat crop at 30% harvested. The winter wheat crop condition rating went up 2% in the G/E range to 63% . Add this to pressure from corn and wheat futures had nowhere to go but down. Spring wheat condition remained unchanged at 75% G/E.
US 11% protein wheat is roughly the same value as French wheat at a FOB level, which obviously makes it very expensive when pricing into the major Middle Eastern end users due to the freight differential. With Black Sea wheat being some $20 cheaper than French wheat the chance of the US getting wheat business into anywhere other than Pacific rim consumers at this stage appears remote.
Technically US wheat futures are oversold, they can go a little lower but will start to find technical support. In order to find fundamental support away from a US feed ration they may need to move much lower.