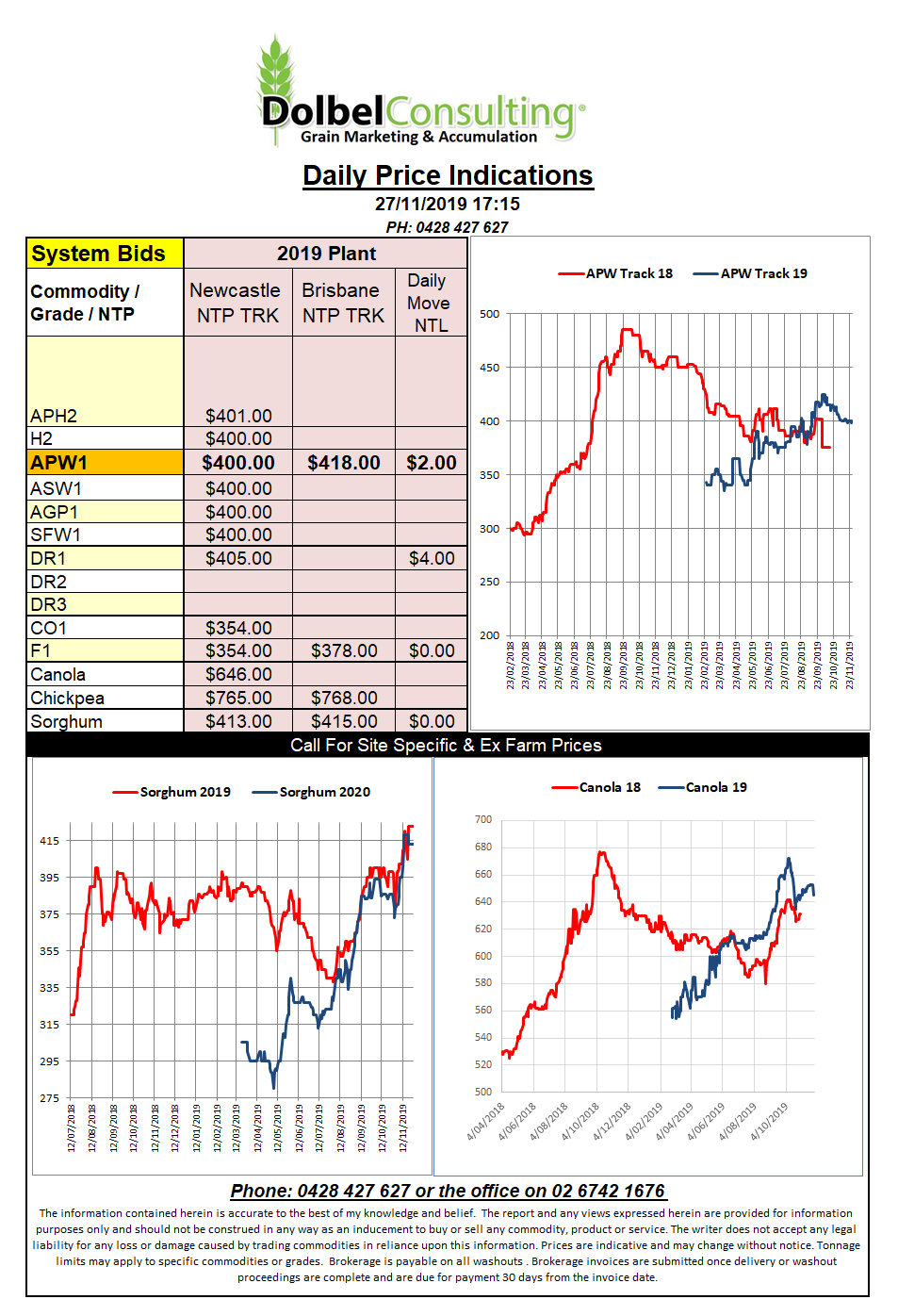 Continued positioning ahead of the first notice day for the Chicago December contract this Friday remains a feature of the current US futures market. Thanksgiving holiday on Thursday will see much of the US market take the Friday off to make it a long weekend so expect the rest of November to be pretty boring from a US perspective at least.
The wires are all lit up about a possible phase one agreement for the US / China trade deal. Reports in the Chinese media are also hinting at a possible deal in the short term so we'll see what comes of it.
The soybean pit has had enough of the trade chatter and saw no positive news from the murmurs and promptly traded lower dragging ICE canola futures lower with it for a second day.
Dry conditions continue to hinder the establishment of the winter wheat crop across Ukraine and Russia. Many parts of the Volga Valley are seeing just 20% of normal rainfall for the last 30 days. Dry conditions are also persisting across much of Turkey and eastern Romania. The last couple of weeks have been exceptionally dry with little to no rain falling across huge swaths of land around the Black Sea. Further west France is seeing good rainfall while Germany and the Baltic regions are a little drier than they would like to be.
The dry weather thus far has not seen Black Sea wheat offer values move higher. Market analyst from the region are expecting to see some reaction during the first quarter of next year though. This can only help improve export values globally.