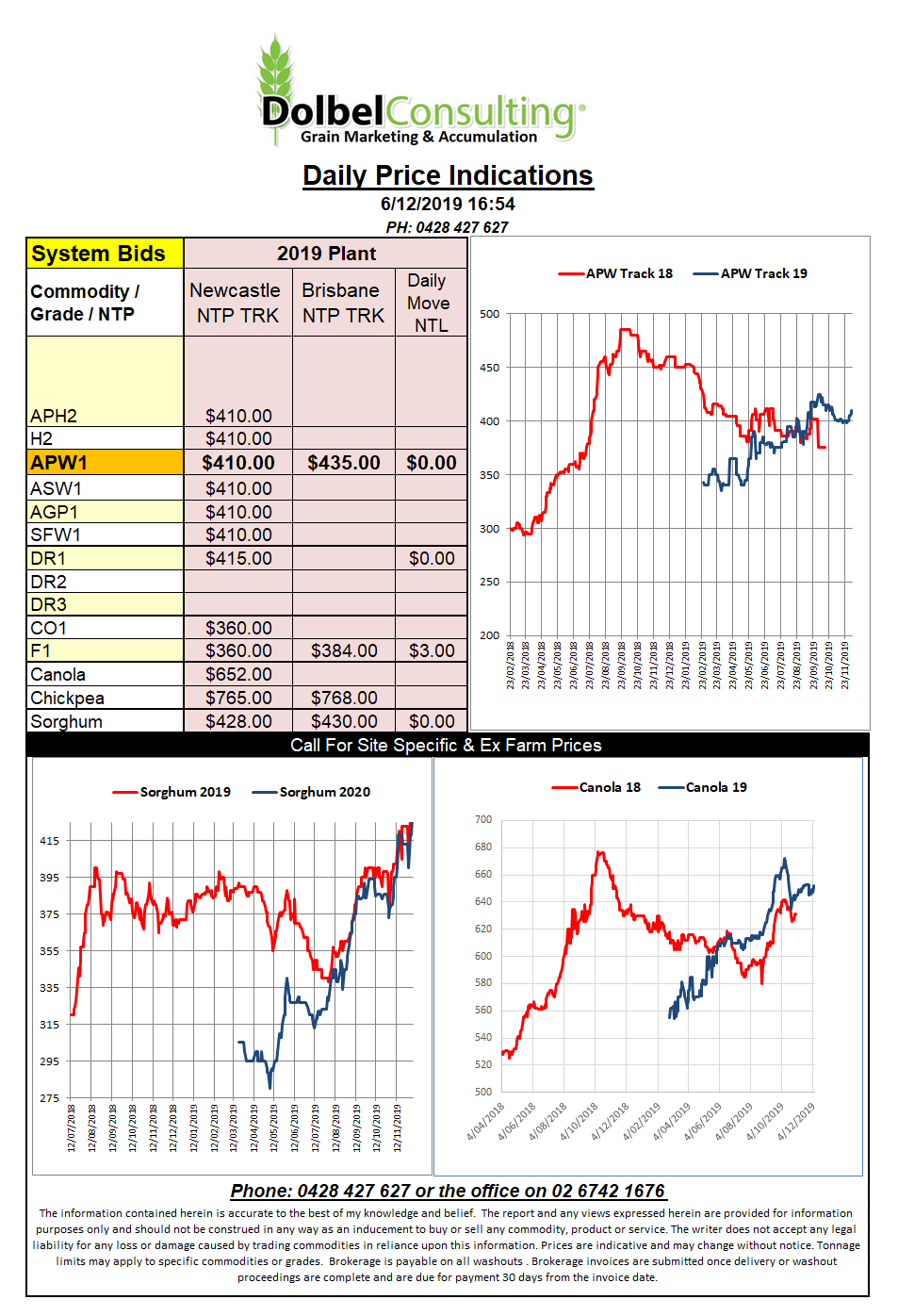 Stronger soybean futures at Chicago helped ICE canola futures claw back some of the recent losses but generally Canadian canola values are trending lower as China refuses to increase imports.
US Corn and wheat futures were both lower. Wheat found selling pressure from poor weekly US export sales data. Just 228kt of new wheat sales were made by the US last week. Fancy that, they are above the price of most other major exporters, futures markets rallied and export sales fell away to a five month low, who'd have guessed. Hard red wheat is still topping the sales by grade out of the states making up 159.5kt of weekly sales orders.
Algeria picked up 480kt of milling wheat against their recent tender. The price was about US$4.00 above their November tender value and was said to average about US$228 CFR for 11% milling wheat. It is expected that France will pick up the lion's share of the sale but some punters believe Argentine wheat may also make an appearance.
Argentina are about half way through harvest and with yields averaging around 2.75t/ha appear to be on their way to hit the 18.5mt projection set by the punters a week or so back. This is a relatively big crop for Argentina and will compete into the world market for the first half of next year.
The south east of France remains very wet while central and southern districts are all but ideal. Poland and W.Germany are a little dry.