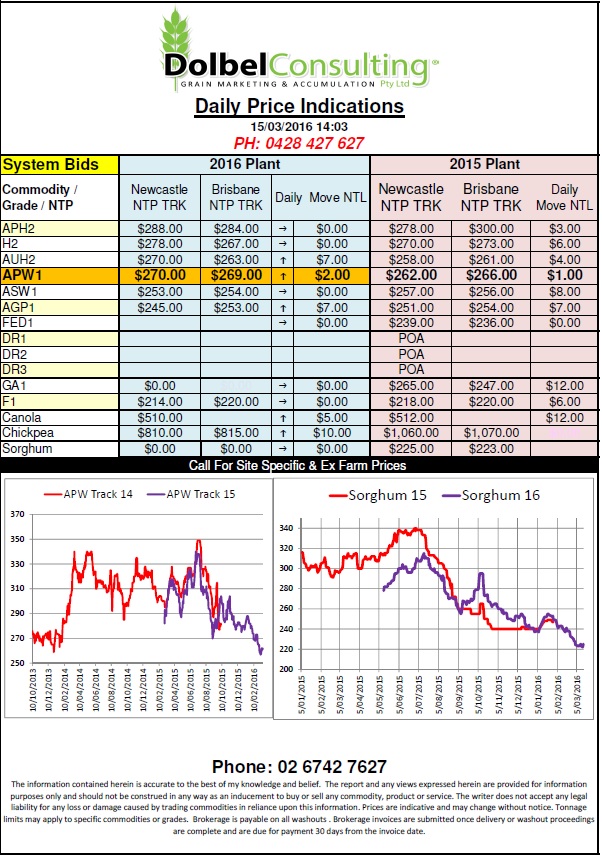 March futures contracts closed out last night so don't take too much notice of March values today. May futures at Chicago saw gains for both SRW and HRW, corn also saw some upside while soybeans were flat. HRW futures...
Read More: Prices 15/3/16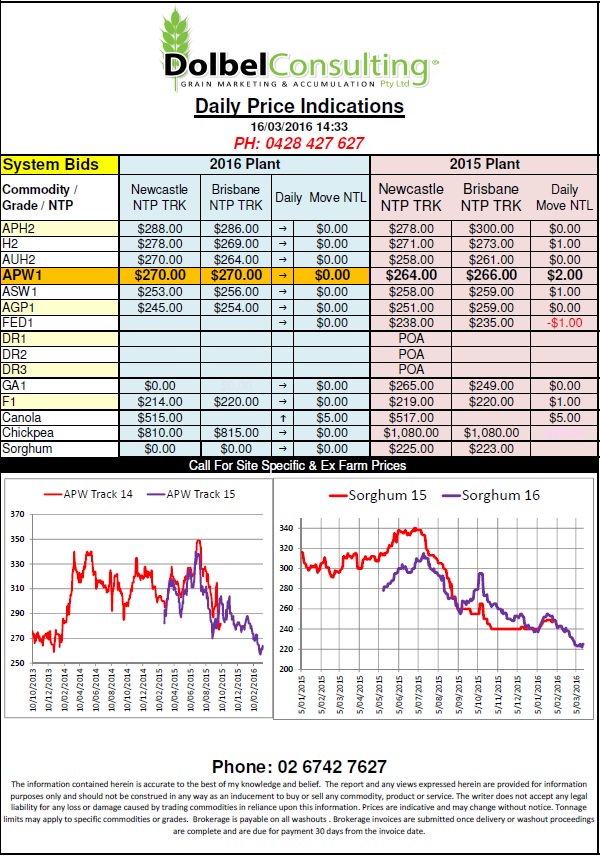 An early spring in the US has planters in the fields. Texas has sown around 20% of its expected area already. In the oilseed markets US soybeans closed lower after the Brazilian currency slipped after recent gains. Big weekly...
Read More: Prices: 16/3/16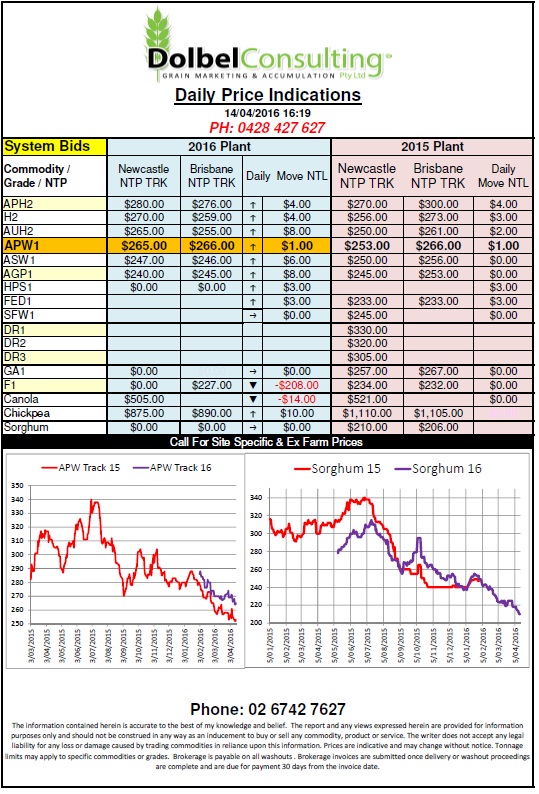 After last night's rally Chicago corn futures have regained all the losses from the USDA report that sent prices tumbling two weeks ago. Corn also found support from sharply higher soybean prices. Beans were generally higher from good import...
Read More: Prices 14/4/16
F.A.Q.
Lorem ipsum
Dolor sit amte
Lorem ipsum
Dolor sit amte
Lorem ipsum
Dolor sit amte
Lorem ipsum
Dolor sit amte