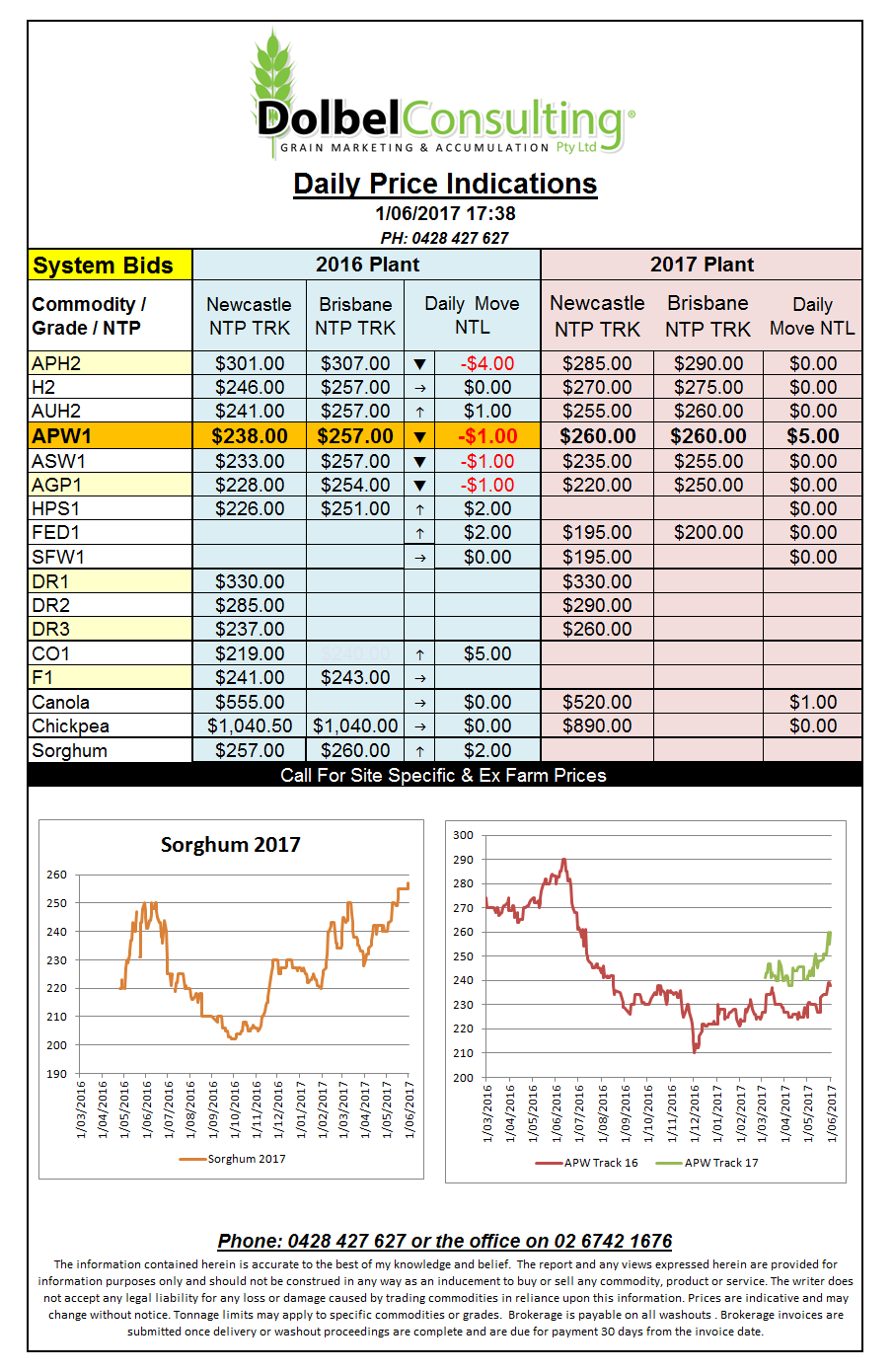 The US corn crop is 91% in the ground, just 2% below the 5 year average, 73% has actually emerged and according to the first crop rating of the season it's pegged at 65% good to excellent. When this good to excellent rating is translated into trade speak it basically means the crop will need everything on its side to make the USDA yield estimate of 170bu/ac average.
The report gave some strength to US corn futures which closed the night a little firmer strength may also roll across to better numbers for both sorghum and possibly feed barley at an international level. The big difference in condition ratings between Iowa and Illinois is one to watch.
The report also showed 80% of the US winter wheat crop is in head and rated at 50% good to excellent a drop of 2% from last week. This was not enough to stop wheat from handing back a little more after Black Sea wheat filled the latest Egyptian tender. Values for this tender came in at US$192 FOB seller. The US had little chance of picking up any of this tender with offers over US $10 out of the money when freight is calculated. It's hard to talk new crop values up when Egypt is picking up old crop at reduced values from a fortnight ago.
Drought hit Spain cut soft wheat and barley production estimates overnight and suggested feed imports could jump by 1.3mt.