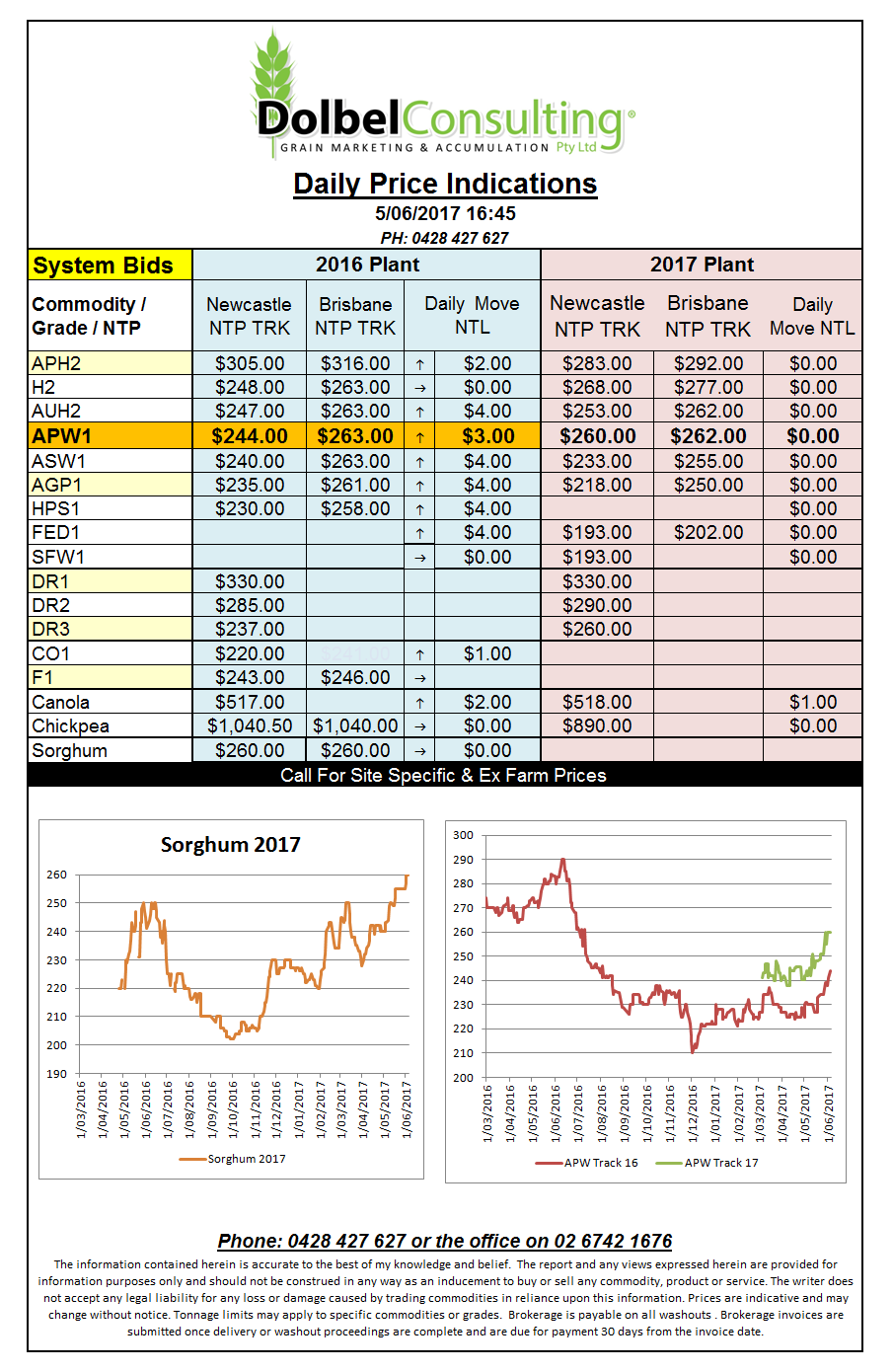 Spring wheat futures in the USA were the star performer last night. We are not talking about a market moving higher in leaps and bounds here. Four cents a bushel ($2/t) isn't exactly a huge rally is it but it is finding its strength from slow emergence in the far north of Montana and N.Dakota, prime durum country. What happens in these regions is usually pretty much what is happening further north in Saskatchewan too. It's very hard to get a handle on at present with some area's not progressing well because it's too wet and others because it is too dry.
A dry pocket is starting to develop across NE Montana and SW Saskatchewan, there is also a dry band across central N.Dakota. Too exacerbate the dryness temperatures there are also expected to be much warmer than average over the weekend. The seven day weather map shows the region driest to remain dry for the week ahead but potentially seeing some good falls around the end of next week.
From a technical perspective spring wheat futures have marched higher for roughly the last 20 days, give or take a day or two. This has made the futures market reach the level of overbought thus leaving it vulnerable to a technical correction, possibly some selling, this rainfall event predicted for late next week may well be the catalyst for this correction. Go to ndwheat.com to read the report.