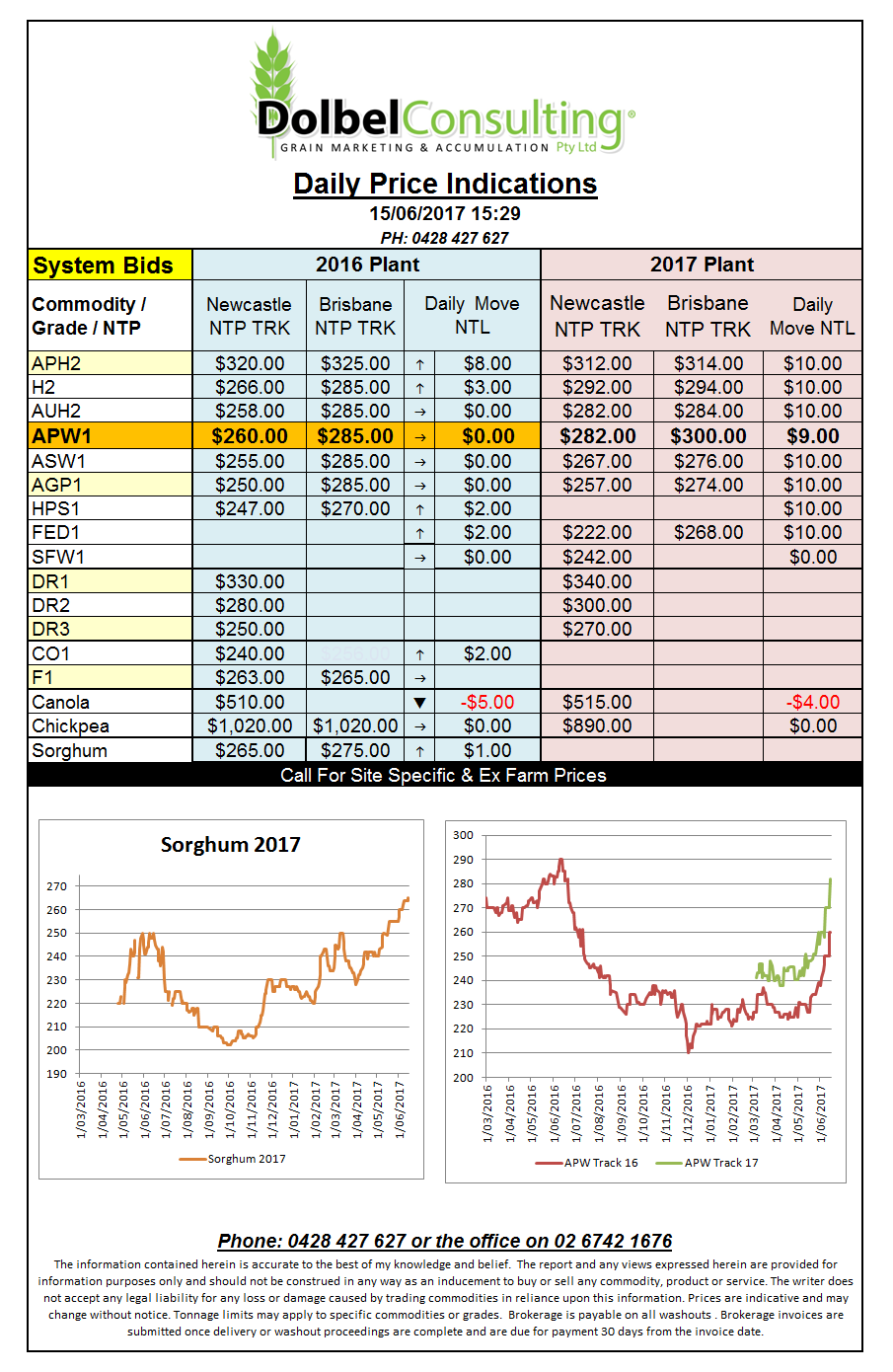 Spring wheat futures in the US managed to hold onto recent gains but heavy selling towards the close saw the market settle back 3/4c/bu. Rainfall across the spring wheat belt seems to be heaviest across NE S.Dakota, the driest parts in NW N.Dakota and NE Montana remain very dry. Rainfall was also much lighter across SE Saskatchewan than expected.
The GFS model for these dry area's doesn't look great for the next week either. The heaviest falls are once again expected to miss the driest parts. The weather model does indicate good falls for the corn belt and storms across the HRW belt. I'm not sure how much longer the soft wheat can handle these regular falls, but it does weather a lot better than our white wheat.
Argentina is seeing good winter rainfall although some parts of The Pampas is starting to dry out, probably not a bad thing after the floods they had this summer.
There has also been heavy rain across much of the Ukraine and southern Russia. Parts of Russia around Krasnodar and Stavropol have seen falls in excess of 150mm in the last 30 days. I'm surprised we haven't heard more reports on this. The Ag Ministry did reduce total output earlier this month but reports from the ground are hard to find. Harvest in 3 – 4 weeks should help speculation.