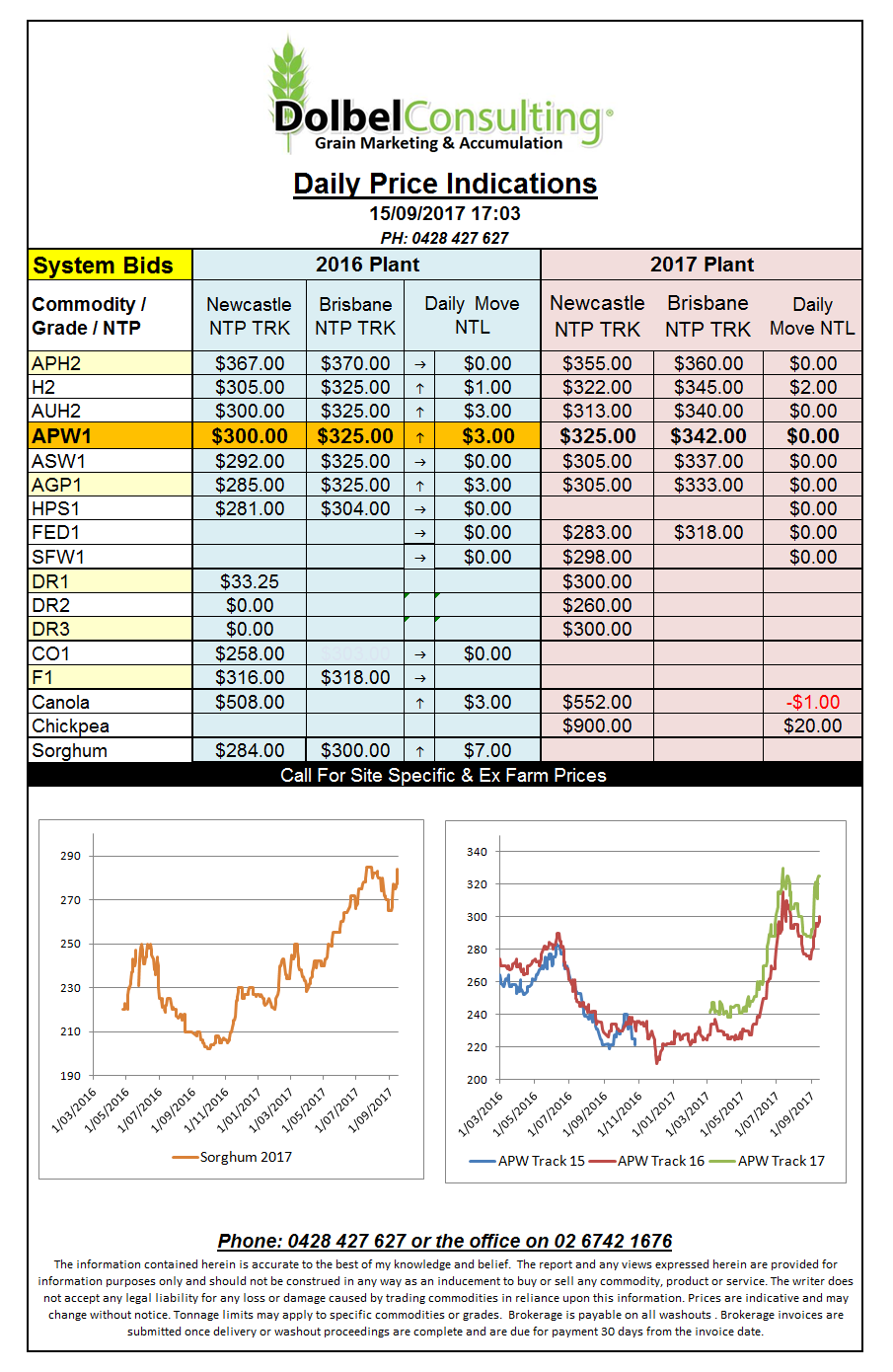 Grain markets in the US were generally flat to lower bar soybeans which managed to put of 15.5c/bu on the Nov 17 contract to close at 976c/bu (AUD$448/t). Minneapolis wheat was also sharply lower as the Canadian harvest is reporting yields are a little better than expected in some of the least effected spring wheat crops. SW Saskatchewan, the heart of the durum belt, continues to talk about disastrous yields with some fields as low as 15b/ac, 1t/ha and lower. The market remains perplexed over the lack of upward price movement in durum but is explaining it away as harvest pressure and current supply is meeting market needs.
Back in the US hard red wheat belt we see cash basis continue to firm as producers hold grain off the market and concentrate on harvesting summer crops. Recent showers will also ensure that the 2018 hard red winter wheat crop is going in on moisture across most parts of central Kansas but parts of the west and NE of Kansas remain a little dry.
French banking giant Societe Generale came out with a report talking grain prices lower for 2018. Even with the US expected to reduce wheat acres further this year the bank suggests that Russia will once again increase acreage thanks to lower production costs and a weak rouble. Even at current values the Russian farmer can make useful profits with costs around US$100 / tonne. If the Russians are selling wheat at US$190 / tonne FOB, that doesn't exactly leave a lot of fat in it for the farmer does it. Are they just talking their book ?