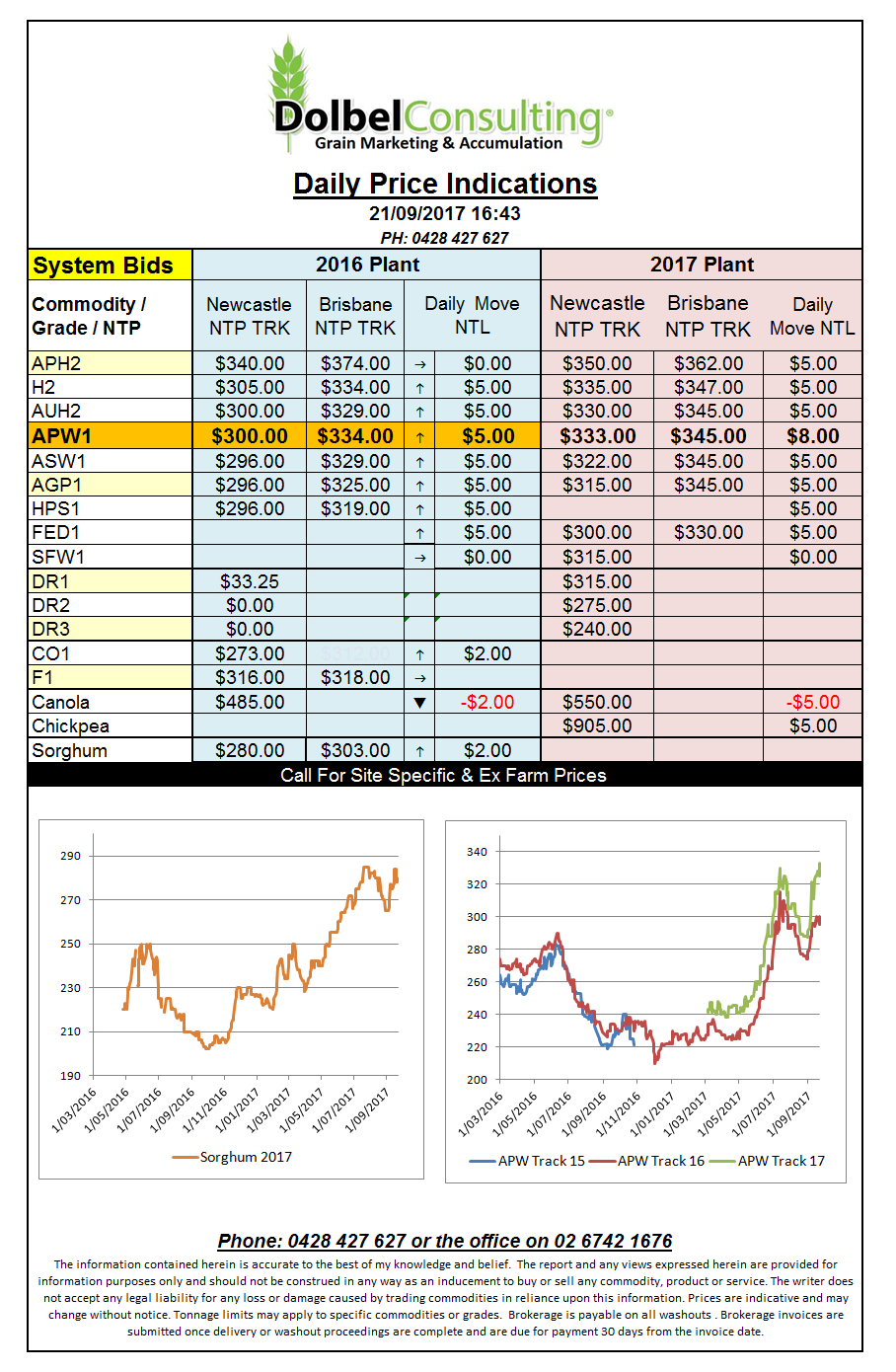 Bargain hunters seemed to be the driving force behind a move higher in US corn and wheat futures overnight. With wheat futures slipping over the last three sessions the market saw it as an opportunity to buy as concerns over winter wheat conditions in both Argentina and Australia grow.
Soybean futures surprisingly slipped a couple of cents a bushel. Most punters in the US expect to see the USDA increase the average soybean yield more in the near term. This thought seemed to overpower a stellar weekly export sales number of over 1mt for beans.
Canadian canola futures have put on nothing but positive gains since this time last week, even after the production estimate for canola there being increased to over 19mt. Some models are even calling it as high as 19.7mt. Canadian canola generally didn't see the harsh dry weather the durum region suffered and yields have been a little better than expected.
The same model calling canola production at 19.7mt is also suggesting durum production could be as high as 4.29mt, about 400kt higher than the August prediction but still 44.6% lower than last year.
Morocco is expected to harvest around 2.2mt of durum wheat this year, this is a good result and may push them out of the import market for some time. Rainfall was favourable for Morocco unlike conditions in Italy and Spain this year.