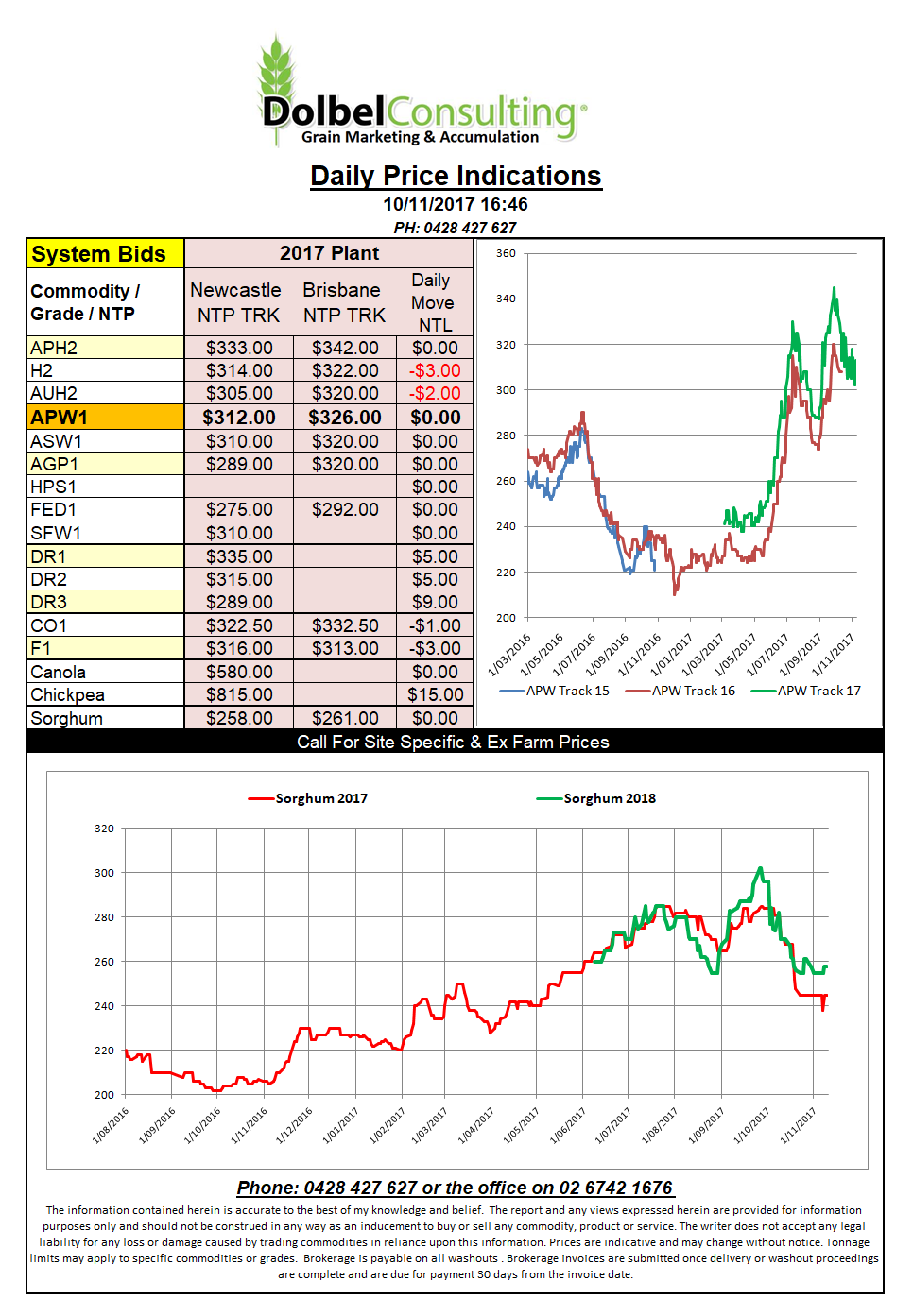 The old saying "big crops just get bigger" played out in last night's USDA report. If realised the new USDA corn yield estimate will be the biggest average yield of any US corn crop at 11.009t/ha. This will give the US a corn crop of just over 370mt but will also increase US carry over by near 4mt. From a global perspective the increases in the US were partially offset by decreases in Russia and the Ukraine but the net result was an increase in world carryover stocks of about 3mt. Not great news for the feed market but with increases in corn usage predicted across many markets in the next year or two it's unlikely to become a long term burden.
We should talk about wheat, at least it was more bullish than corn and soybeans. Once the smoke had cleared and the mirrors were removed the net result was a slight reduction in world ending stocks. This was done not by decreasing production but by increasing consumption around the world. Production actually increased to a massive 751.98mt.
Interestingly the USDA estimate for Australia remained at 21.5mt. Russia was increased to 83mt and there were slight adjustments to the EU and Pakistan production.
The trade looked at the wheat side of the report as neutral and treated it as such, wheat traded sideways yet again.
US soybeans were weaker dragging oilseeds like canola lower. This may dampen local prices here today but is unlikely to have a huge impact. Indian chickpea futures rallied by around AUD$24 / tonne overnight.