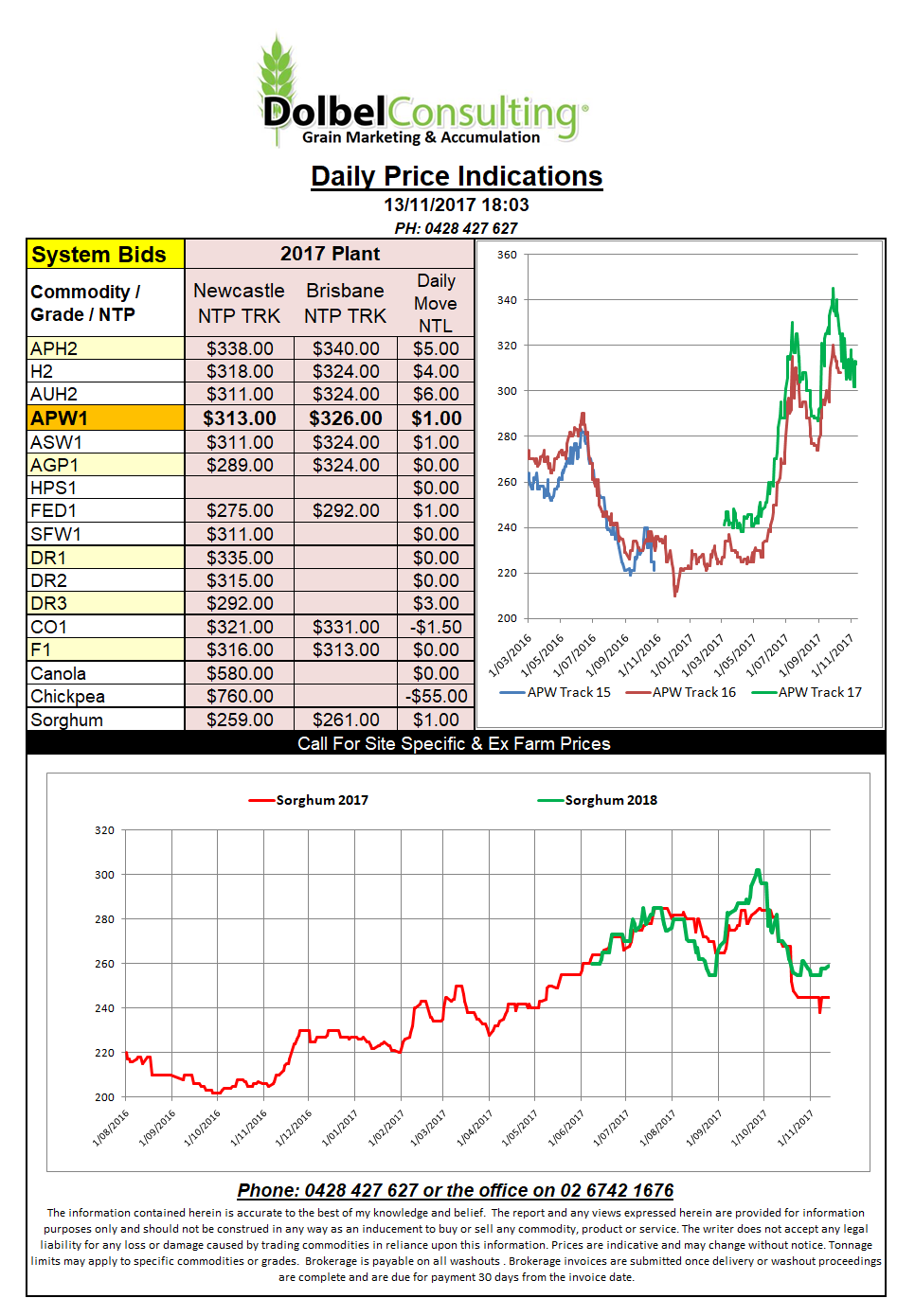 The weaker US dollar helped grain futures along last night. Corn futures recovered a little, I'm of the thinking at this level how far lower can they actually go though. The low values set after the USDA report saw the bargain hunters out in the corn pit picking up some cheap options. Basis levels for corn in the Midwest continue to firm as farmers walk away from current cash bids.
Soybeans at Chicago were also a little firmer but this did not roll across into the ICE canola contract or Paris rapeseed values which both closed a little softer. Paris was by far the poorer of the two shedding €2.75 / tonne in the Feb 2018 contract. With many US markets closed on Monday volume was more about squaring up prior to a long weekend. Delays in Chinese import orders are creating some demand backlog but also tightening stocks in China. Port checks are the delay.
Wheat was generally a follower of the row crops and closed higher at Chicago with SRW and HRW posting modest gains. Minneapolis was flat. There was some talk that the US may have picked up 60kt of a recent 210kt Algerian order. This is surprising as much of the Algerian business goes to the EU. Keep an eye on US export sales on Tuesday.
Winter wheat sowing in the US is progressing nicely and with the weather map generally favourable for sowing through to Wednesday we should see progress pegged at around 95% complete by now. Rain across the eastern Midwest from Wednesday is also beneficial.