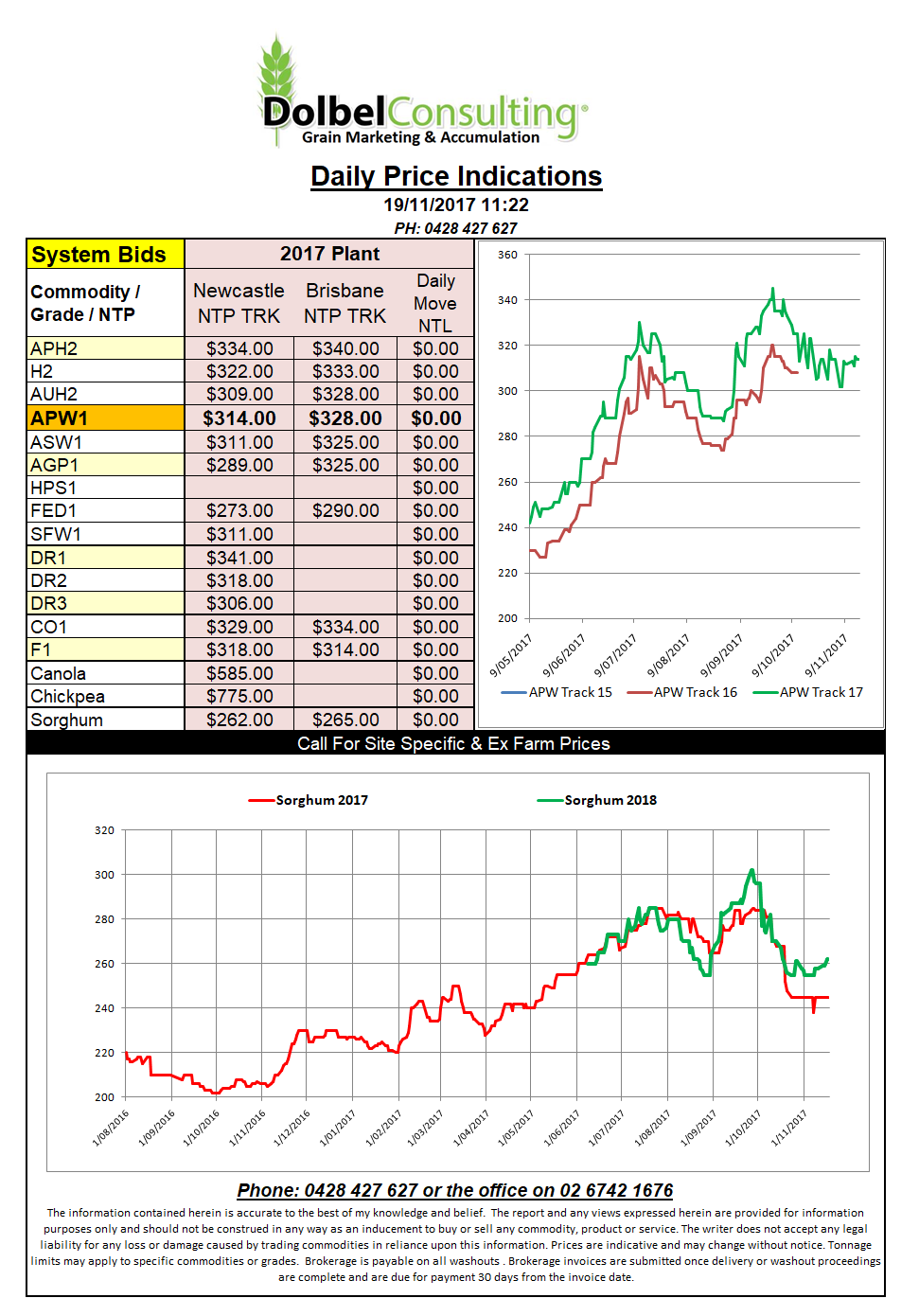 Overnight Egypt picked up 240kt of Russian wheat. Offers were a little light on as would be expected after the recent court ruling determining that the government did not have the power to raise ergot standards from 0% to the internationally recognised level of 0.05%. In fact the government have lodged an appeal over the ruling. Offers into Egypt ranged from US194.55 FOB to US$210 for Romanian wheat.
In the US wheat futures were generally sideways to firmer but there wasn't much in it. After a string of recent losses Minneapolis wheat clawed a few cents back but SRW and HRW were generally flat. Weekly US sales came in around the high end of trade expectations but nothing to write home about at 489.3kt. Support data came when a private firm announced US wheat sowings may be less than last year and less than current USDA estimates and as low as 45.875ma.
Brazil also reduced projected wheat production by 313kt to 4.57mt, this is back 32% on last year and should see an opportunity for US wheat to help Argentina fill the void in domestic demand. The report reads a little like an Aussie report with drought and frost causing some major issues in parts of Parana. Heavy rain during November is also expected to reduce the quality a little.