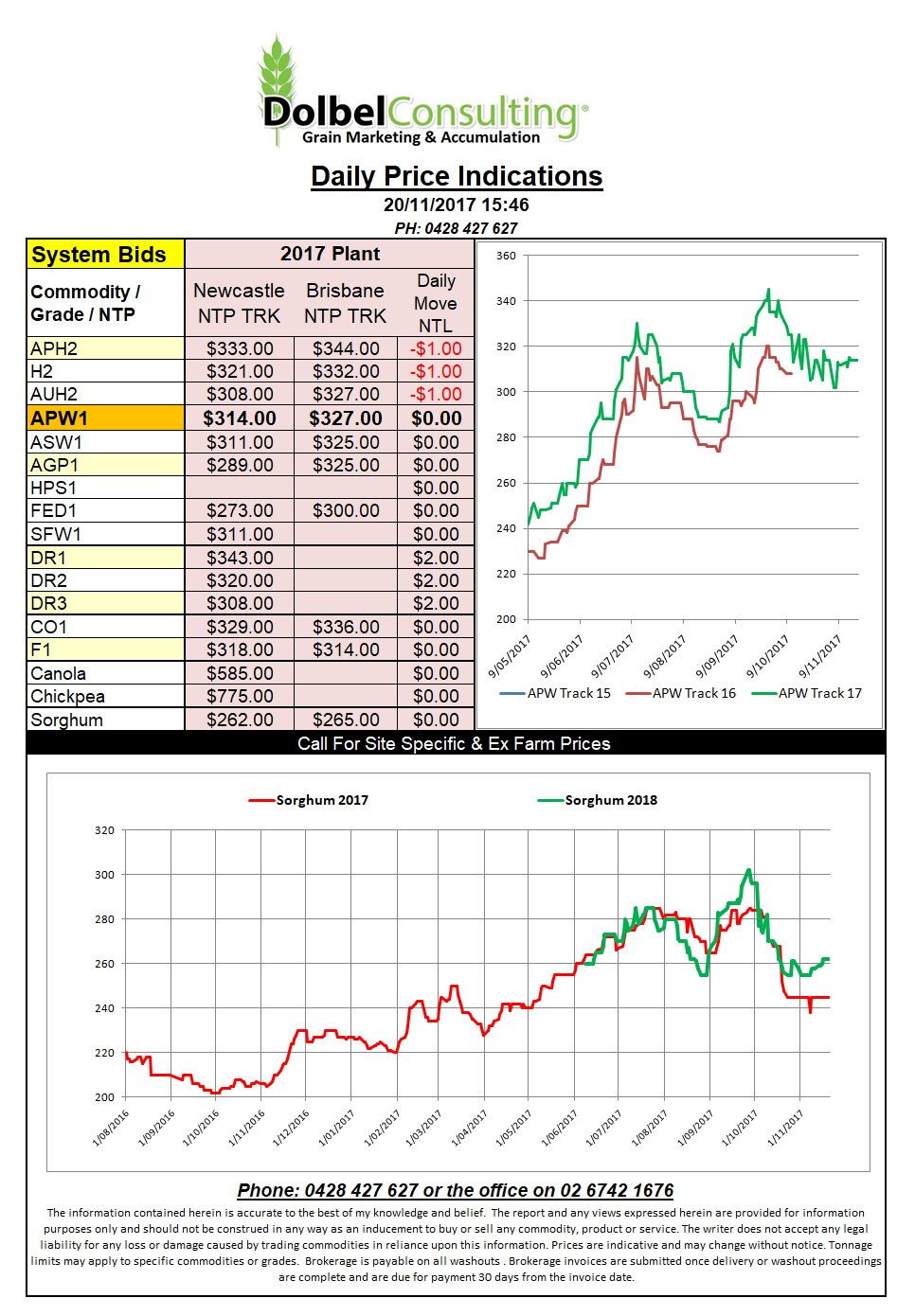 In the USA we see corn, wheat and soybeans all closing higher at Chicago. Soybeans lead the market higher helped by a weaker US dollar and slow farmer selling in the states. Wheat saw spill over buying from the row crops, the higher prices triggered buy orders and the day concluded with mostly technical trade supporting a higher close.
Talk that Japan will remove the long standing import tariff on durum wheat may help both EU, Canadian and Australian producers access more of the Japanese market in the future. The tariff currently stands at 35c/kg will effectively lower the cost of procurement for Japanese millers and reduce the price of pasta in Japan, hopefully creating an increase in consumer demand.
NCDEX chickpeas futures were lower on Friday, shedding around AUD$17 per tonne in the January contract. Better stocks and squaring of speculative long positions is said to have caused the reduction in futures.
Pakistan has also reduced prices for both chickpeas and mung beans by a considerable amount. According to some reports the USC have reduced retail prices on some pulses by as much as AUD$600 / tonne. Remember stories and values that come from this part of the world should be viewed as interesting more than informative generally.