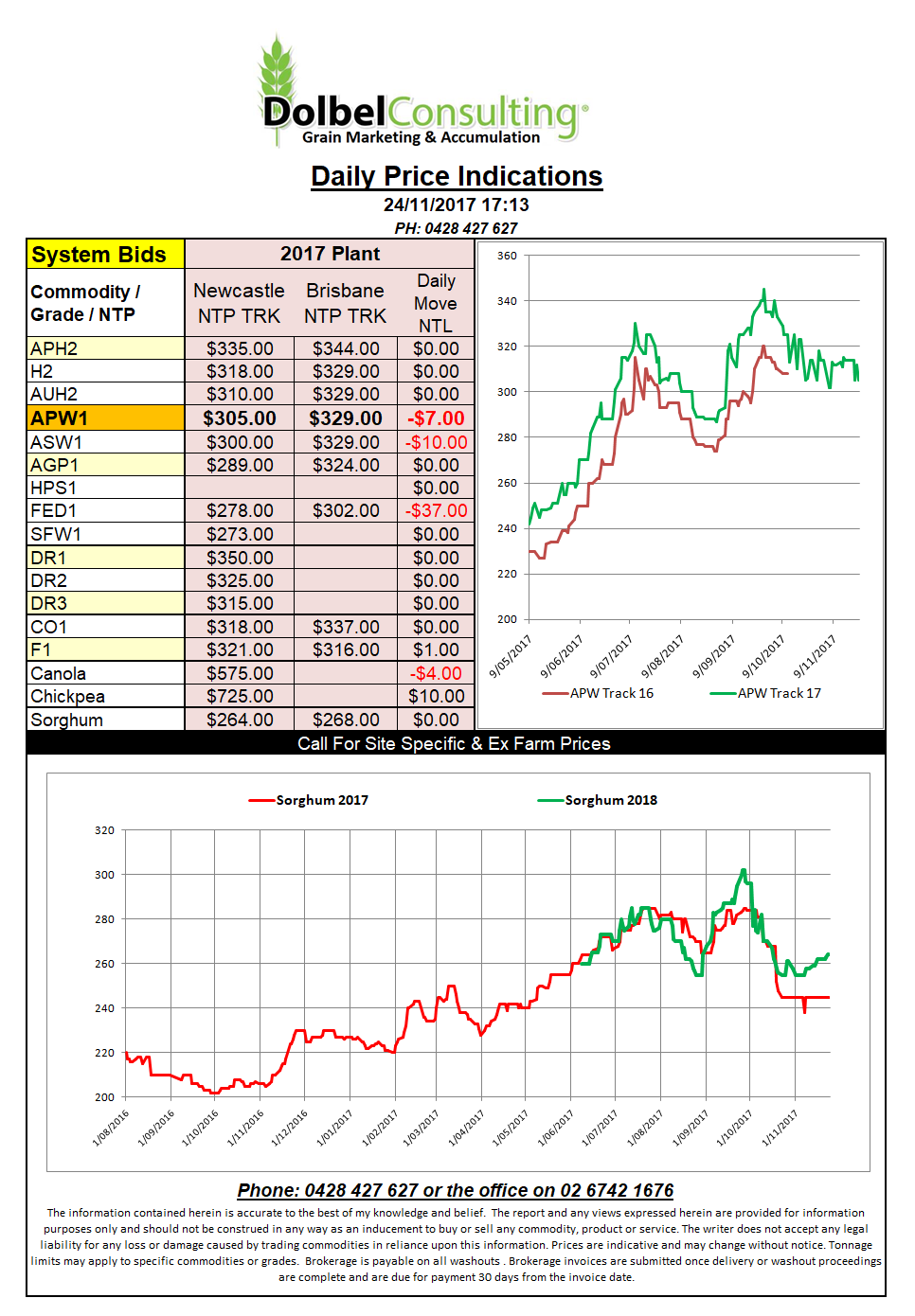 The IGC came out with their monthly stab at the global grains S&D last night while the USA thought of roast turkey and a long weekend. Wheat production saw a jump of 1mt month on month from 748mt to 749mt. Consumption was raised 1mt to 742mt so the net result was boring with the carryover staying the same at 249mt.
Drilling down into the data is the real exciting part though, who am I kidding the entire report done nothing more than promise a quick trip to snooze time if read in detail. They still suggest Australia will produce 20.5mt, Russia 83mt (+1mt) the EU 142.2mt (-300kt), China 130.2mt and India 98.4mt.
Now to predict a global variation of only 400kt month on month for wheat is pretty impressive considering a 25% reduction in test weight across SNSW and VIC over the next week or so could equate to roughly 800kt in crop shrinkage.
Rapeseed seed sales in the EU appear to be up about 15% year on year, this maybe signalling a slight recovery in production there. Futures values were lower overnight with Paris slipping E2.25/tonne on the nearby contract and E1.00 to E1.50/t on the outer months. At the ICE Canadian canola values were also a little weaker with the January contract slipping C$2.60 / tonne.
The major weakness in the oilseeds market came from softer palm oil prices in Asia. India increased import tariffs on palm oil to 30% earlier this week and the product has basically fell since.