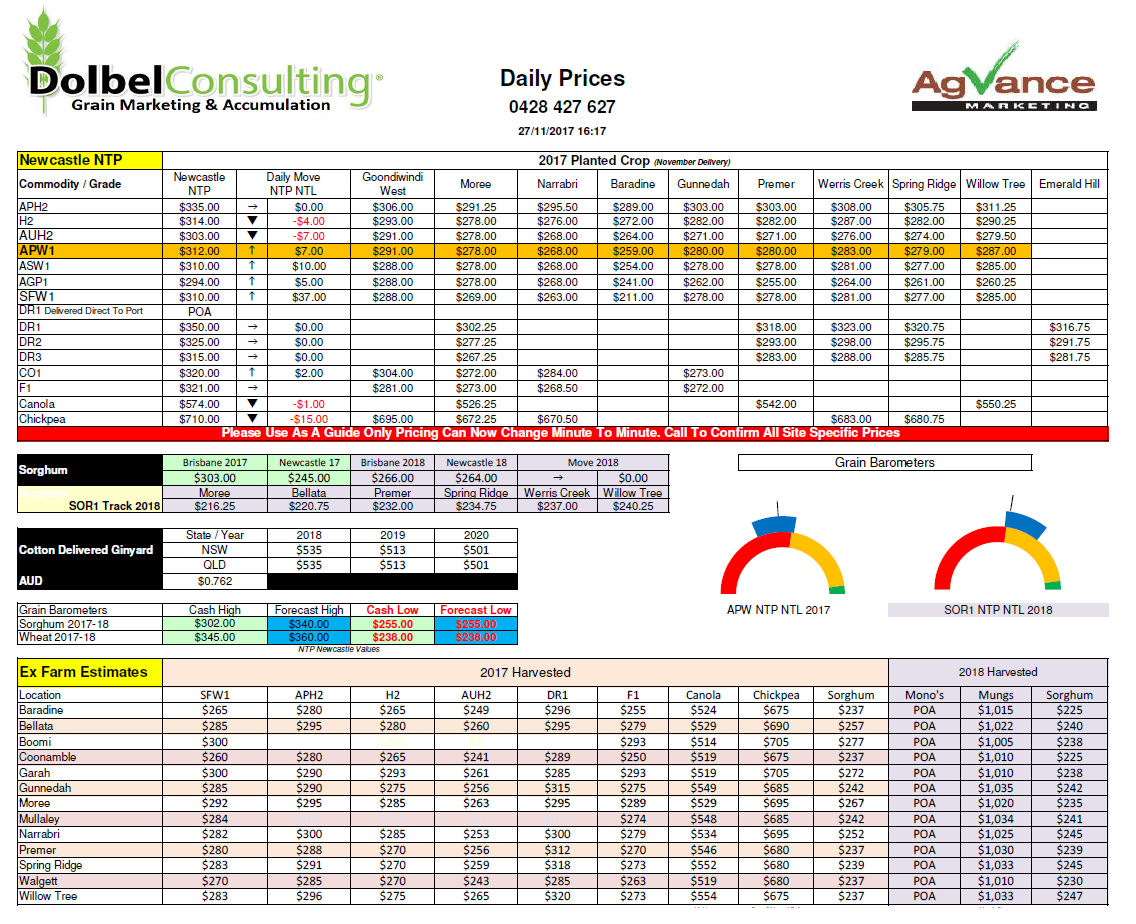 US wheat future set new contract lows on Friday night. Futures were under pressure from some terrible weekly US export sales data. The USDA reported only 7.3million bushels of US wheat were sold last week, that's under 200kt. Resistance at 420c/bu soon gave way and stop loss orders were triggered and the market couldn't stop the fall. A session low of 412.5c was eventually reached before a slight recovery, probably fuelled by the bargain hunters, saw the market settle at 415.75c/bu.
Aussie basis remains relatively strong for the APW and lower grades thanks to a smaller crop and good domestic demand. Basis levels for the higher grades is also strong though which may well be signalling that Australia is reaching quality markets better than the US is at present.
A better close in palm oil futures due to some unexpected Chinese demand should put a floor in any further decline in canola and rapeseed prices. Although we did see both get tangled up with the weaker US soybean market in Friday's session. US beans suffered a similar fate to wheat with weekly exports from the US generally disappointing the punters.
Cotton found support from lower production prospects in India. Production there was pencilled in at 40mb but many now expect to see it closer to 37.5mb.