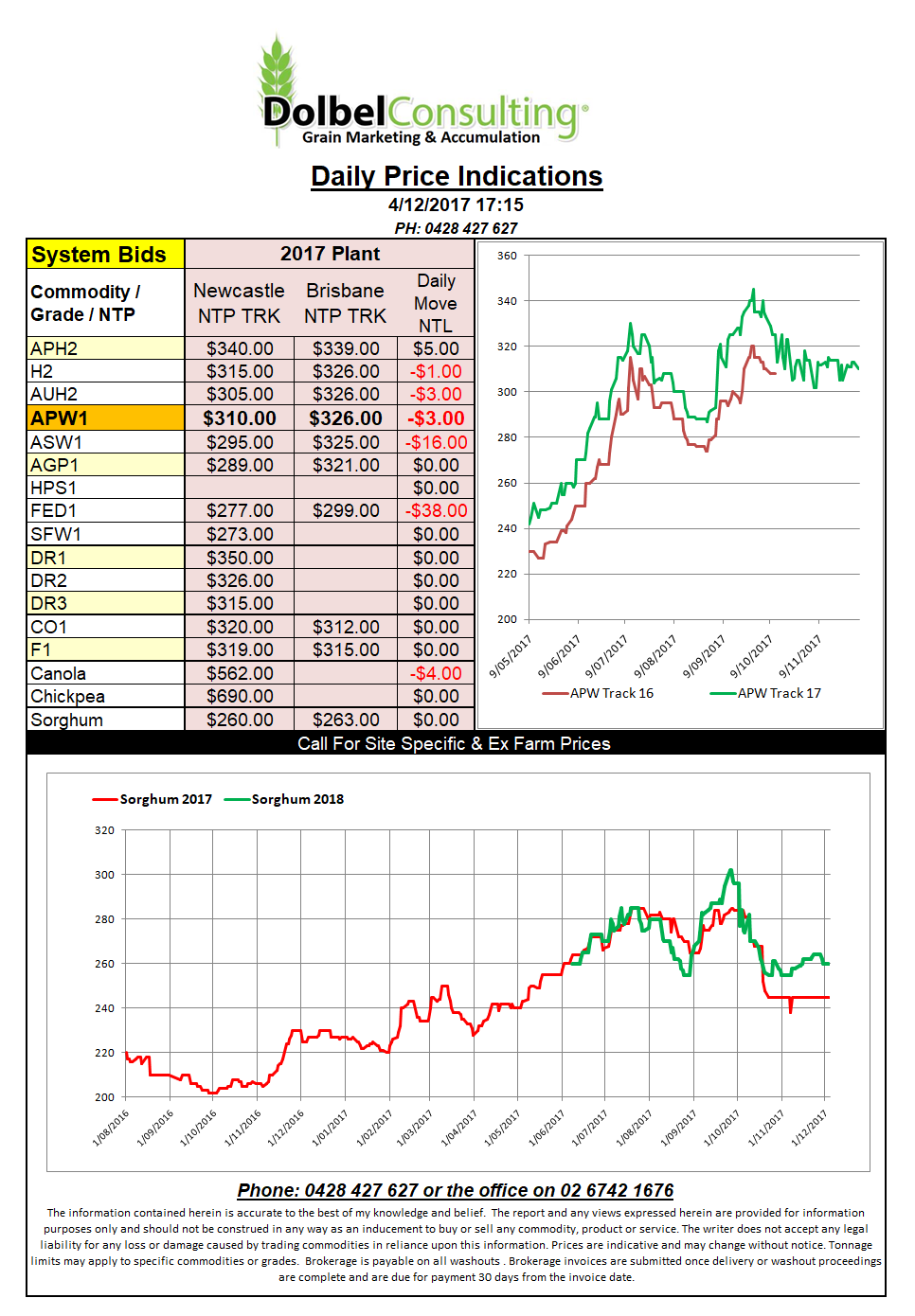 NCDEX chickpea futures were softer in overnight trade, slipping close to AUD$30.00 / tonne. Reduced demand in the nearby market due to traders off loading old crop stocks prior to new crop was seen as the major bearish influence. Profit taking from the punters was also a key to lower prices.
In the USA prices were firmer across corn, wheat and soybean futures at Chicago after yesterdays little hiccup. Futures values in the US still lie at very low levels historically leading most punters to think that US wheat acres will be once again reduced in 2018.
Production prospects for both the US and EU winter crop is looking good. Moisture is not an issue at present and the crops are set to enter dormancy in ideal condition.
In the EU soft wheat is rated at 96% good to excellent, in the south even the durum crop is looking good with sowing now exceeding 86% of the projected area. Russian winter wheat crop condition is a little worse than this time last year but it's way too early to consider it a threat.
In Canada cash values for both durum and spring wheat in SW Saskatchewan improved with spring wheat leading the way with a gain of C$2.54 / tonne for a February slot. Durum although higher is still yet to break the C$280 ex farm price yet.
The US wheat market is waiting for the recent Iraq wheat tender results to breathe some life back into things.