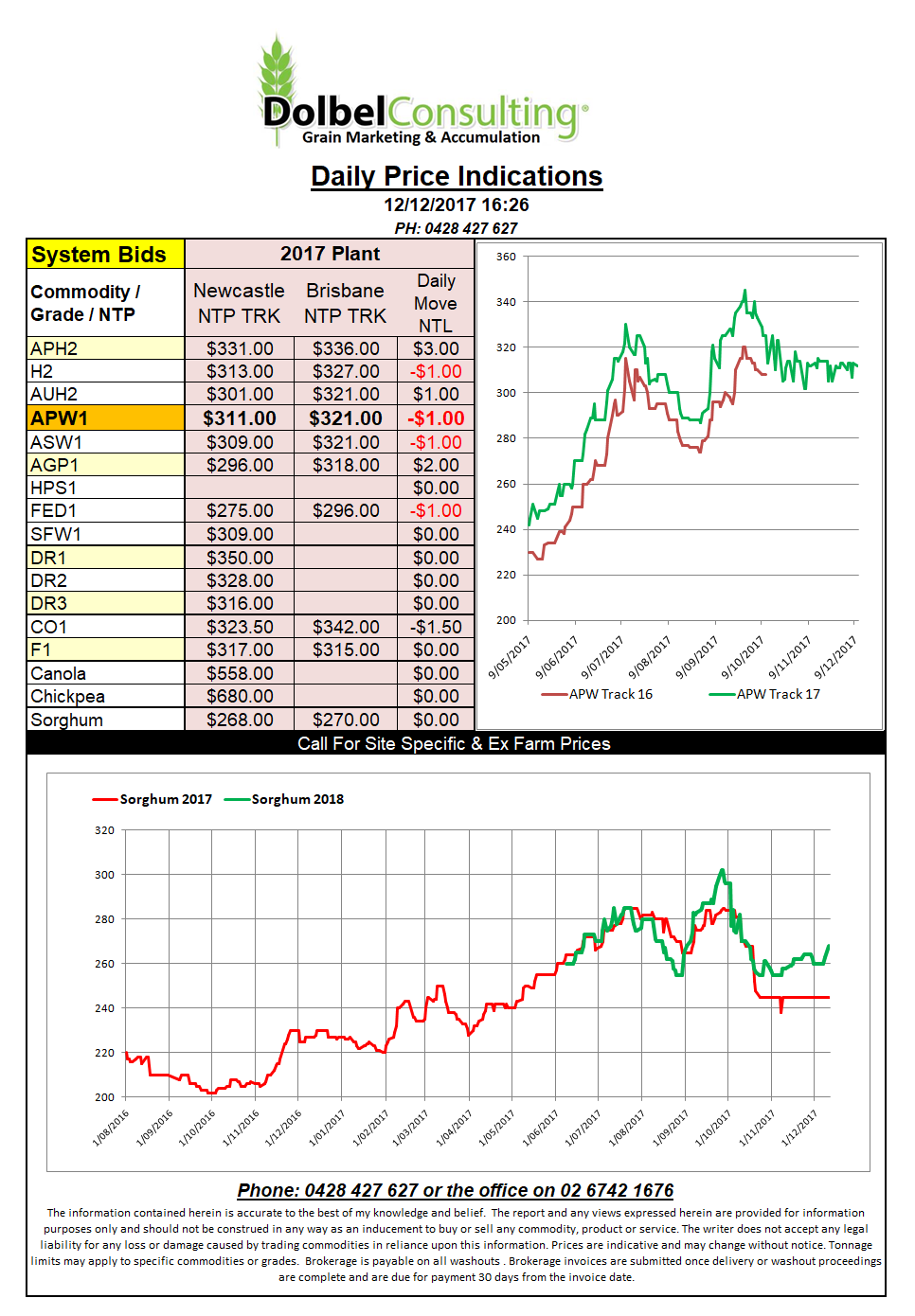 More of the same in the USA, corn lower, wheat lower and soybeans also lower.
Grain futures closed lower in spite of a weak US dollar. The dollar simply could not counter the bearish pressure from a slow export program and huge ending stocks around the world.
To date much of the talk trying to push the market higher has been nothing more than speculative and weather based. Meanwhile the likes of Canada increase old crop wheat production estimates and the Black Sea states dominate world trade. South America, especially Brazil actually saw some decent rain over the last 7 days and much of it fell over the soybean country. Argentina was not so lucky but did see some scattered showers across The Pampas and also in parts of Cordoba.
The continued downside in US wheat futures has many punters wondering where the bottom is. The influx of negative news has the CBOT looking at new lows and consistently trending lower throughout October, November and December. The fact the Russian crop is now estimated at 84.2mt isn't helping. The question might be is US wheat looking too far for its savoir though, will the fact that wheat is now at such a low premium to corn actually see the use of wheat in their ration increase enough to make a difference. Hopefully we will see something like this in the next WASDE due out tonight.