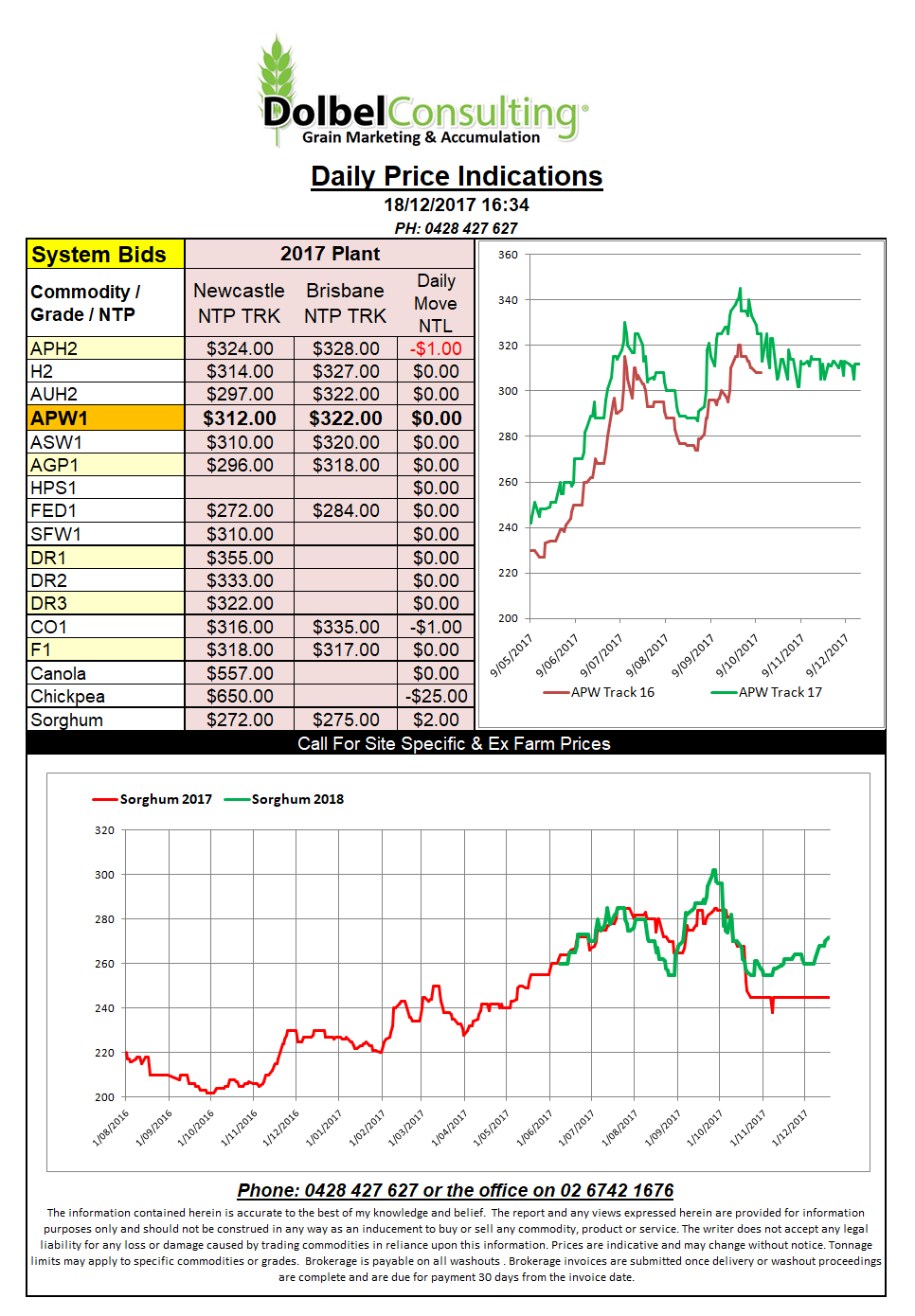 Overnight strength in the AUD isn't expected to help local prices much today. Although we see US wheat futures moving a little higher generally the move is expected to be countered by the stronger AUD. Local jobs data was the catalyst for the move higher in the AUD yesterday and last night. The punters see technical resistance in the dollar coming in around 77.3. If this store we own at Gunnedah is any indication of retail sales in Australia than January data may not be as glossy as what the punters are expecting.
Most of the reports for 2018 harvested grains are going to remain relatively boring from now until the northern hemisphere spring. There are few unknowns when it comes to wheat. Canada has harvested a  bigger crop than expected and with much better quality than last year. Russia continues to smash the competition into N.Africa and the US are flat out selling wheat to anyone. Even Brazil are talking about allowing Russian wheat in, I would imagine to the amazement of Argentina who has supplied their neighbour for years.
So what does that leave us with to punt over during the next couple of months. Internationally the influence will probably be from currency or supply chain issues like port freezes or storm and the like.
With the NNSW crop generally high quality we should probably forget about what Chicago values are doing and keep an eye on Canadian values. That is unless you have SFW1 or wheat that will work into the domestic market on hand, if so than pull up a comfy chair the next several weeks will take some getting through.