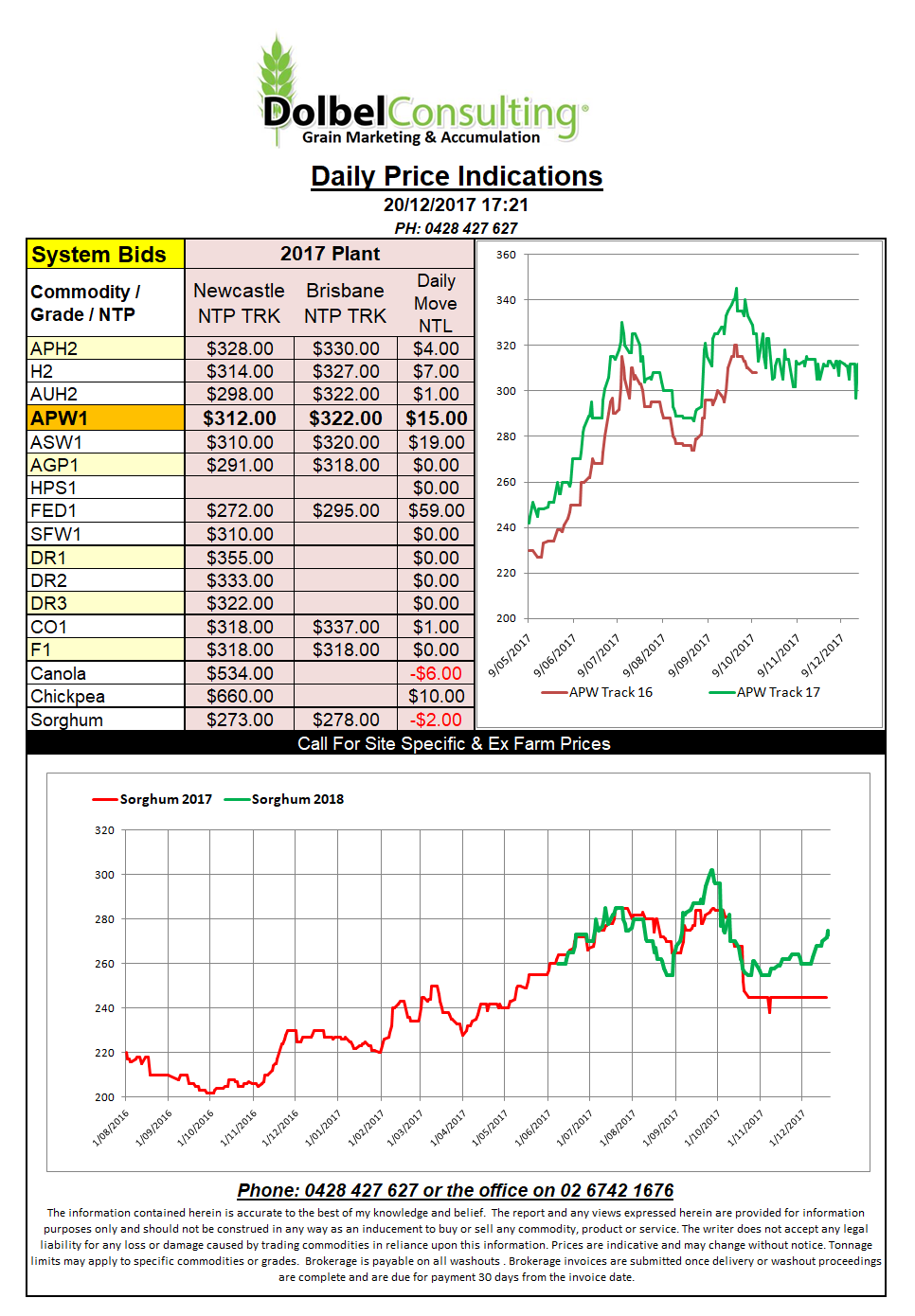 US futures were uneventful with wheat and corn sideways and soybeans a little lower. ICE canola shrugged off the downside pressure from both the soybean pit at Chicago and the Paris rapeseed contract to close a little higher. There is talk of technical support in Chicago corn as  the market is generally short from the speculator. Closing out of these shorts should support corn through January.
Corn futures in China closed a smidge firmer for May 18 at 1816y / tonne a little off the session low. This would equate to about AUD$359 / tonne which in turn does indicate our sorghum values here are well priced to compete and may well be trading at a discount to corn in China where the last few years has actually seen it trade at a premium. Keep an eye on sorghum. Sorghum values out of the states were relatively unchanged last week while offers out of Argentina crept higher.
Black Sea wheat values are steady at about US$194 out of Romania and US$192 out of Russia. Freight rates into N.Africa have increased a little in recent weeks but the Black Sea market still has a huge advantage here with ocean rates to Egypt still less than US$14 per tonne.
Durum values out of SW Saskatchewan are steady at C$272 ex farm for February pickup.