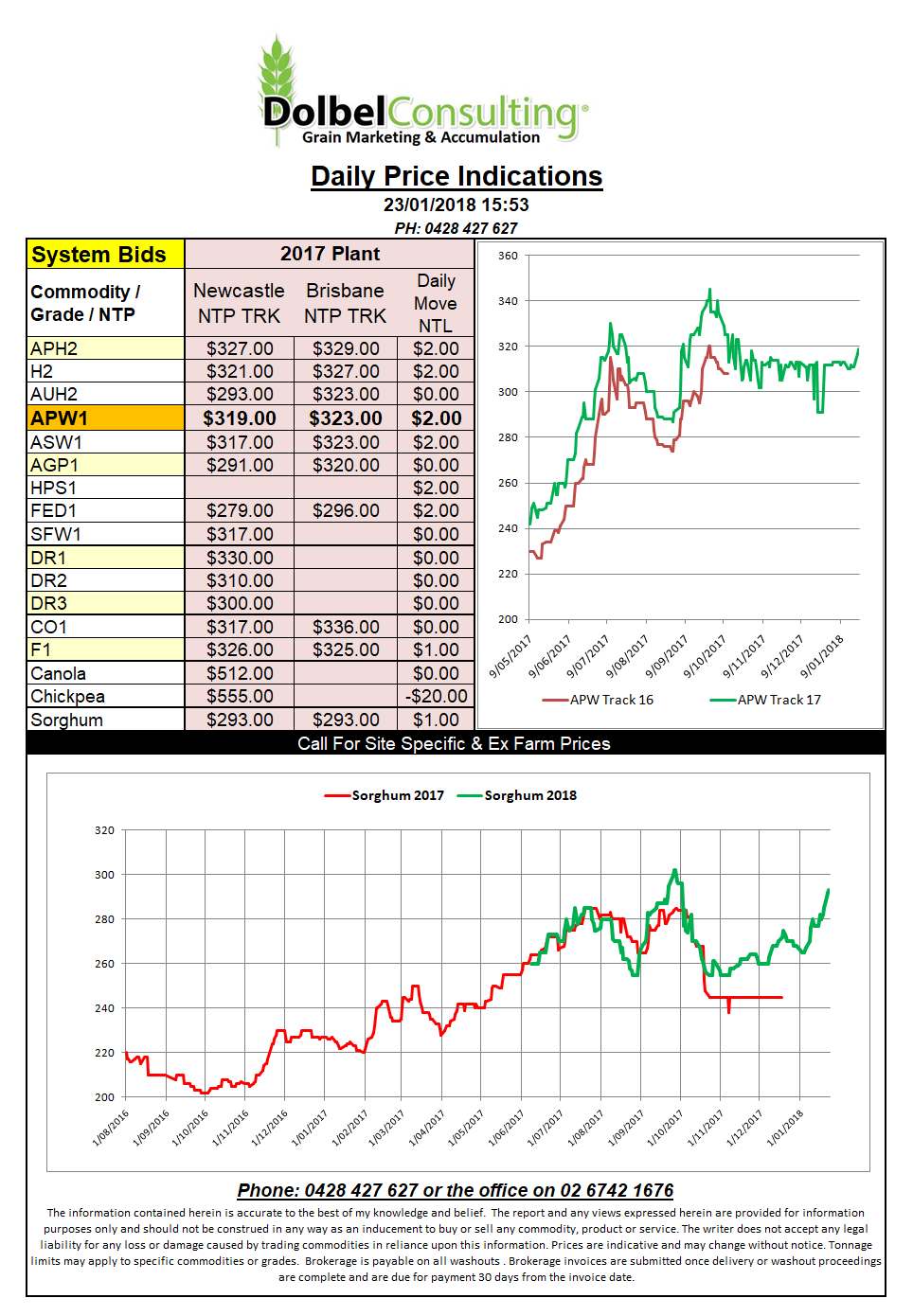 Chickpeas continue to be extremely volatile. Over the weekend there was talk of Narrabri packer bids as high as $660, yesterday we saw bids for the No1 grade at $640 delivered Narrabri and less into many other locations.
Could the fact be that we are simply seeing the trade caught short on quality in NNSW, or is the Pakistan deal the real thing. With Brisbane bid at $680 it appears export driven. Pakistan is said to have banned both Indian and Bangladesh imports, there was talk of arbitrage and stock swapping using Indian old crop supplies to fill Pakistan orders. In other words India and Bangladesh were taking on Australian product and off loading their old crop product.
With an import ban from India and Bangladesh in place it leaves Australia to supply Pakistan… at a price. If you were long chickpeas in Australia, say you owned 500t at $700 and someone wanted 1000t this might be viewed as an opportunity to average down your losses. A good opportunity considering what the Indian market might look like once Pakistan are covered and out of the picture.
This is all theory but with the DCT market indicating that the strength in the recent rally maybe reflecting better than export bids, a theory it will remain.
The US market has kicked the week off in a truly uninspiring fashion with minimal moves in all but soybeans which managed a higher close. Wheat was slightly firmer, SRW, slightly flat HRW and slightly softer SW, while corn was flat to softer.
The AUD is flat and going through at just over 80c and remaining a real stone in the shoe at present.