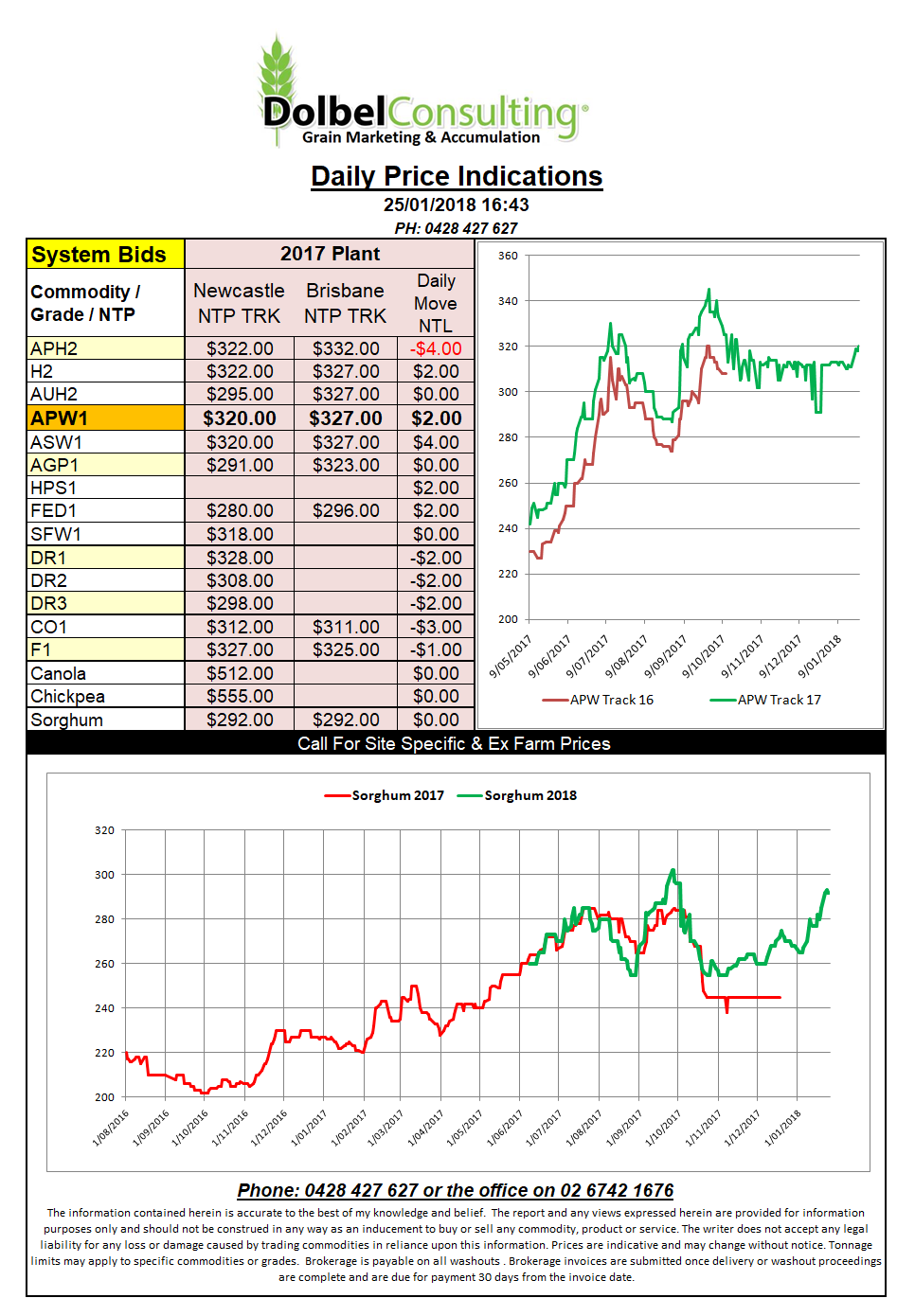 Looking around this morning it's a little like US markets on one side and the rest of the world markets on the other side. It's probably not that bad but the weaker greenback certainly helped US grain markets overnight.
Soft wheat at Chicago was up AUD$5.23 per tonne but when you factor the AUD / USD into account we only see a possible AUD$3.26 available this morning. Also we continue to see HWR futures trading at about the same value of SRW futures nearby. Further out isn't significantly different either with Dec 18 showing just a 9.75c/bu premium for HRW, in AUD terms that's only AUD$4.44 / tonne. Thankfully Dec18 SRW and Spring wheat futures are a little wider at AUD$65 / tonne premium. This explains why Informa Economics are showing a year on year increase in US spring wheat area versus a decline in most winter wheat area.
News out of Russia and the Ukraine has mild weather persisting as the days become longer. There isn't a great depth to the snow cover over there, around 5cm, but if the weather fails to present a severe cold snap it is considered adequate. The Black Sea crop went into winter in very good shape and with the threat of winter kill subsiding as we get closer to their spring there is once again a real chance that Black Sea wheat will continue to thwart attempts by other major exports to reduce their stockpiles of wheat.
Paris wheat futures have sat at contract lows for a while now, this isn't being helped by the USD weakness. The lower futures are not helping to counter slower exports from France into north Africa as Russian wheat continues to be favoured due to price.