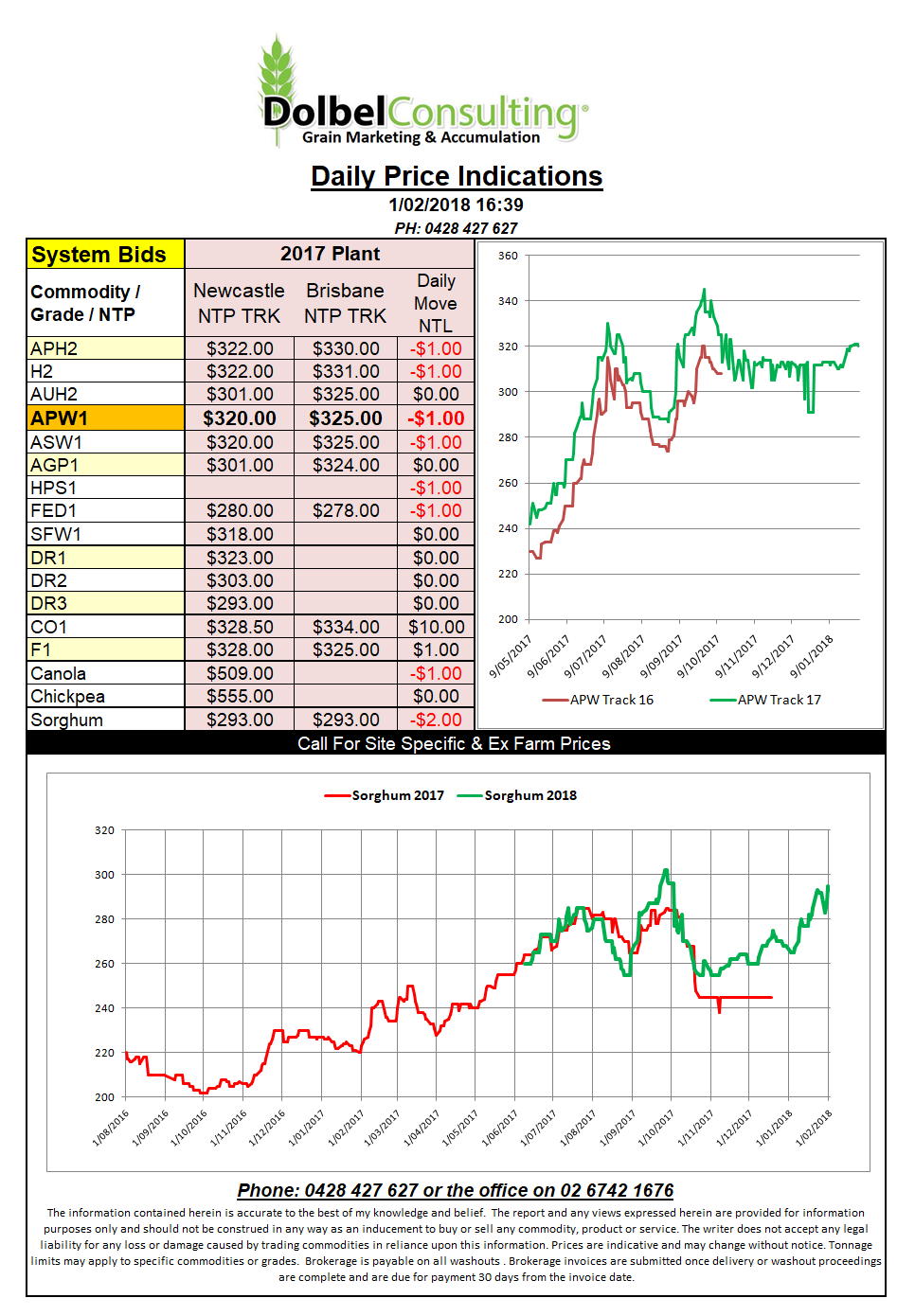 It appears that the trade shorts that needed to be reeled in have been bought back over the first half of the week.
Last night US futures were generally lower, market wires are saying the 10day+ outlook for Argentina is for cooler wetter weather, so good for soybeans. I wonder if their 10 map is as reliable as ours.
US wheat futures were always pushing it to keep the rally of the last few days and handed back a slice of the previous sessions gain but still closed at a value representing a week on week improvement of $11 for hard red wheat.
USA weekly export data is out tonight, this will be the key to what direction their market goes from here.
Looking around the globe we see most punters pegging lower wheat production in the Black Sea states, a pretty safe bet after Russia smashed the previous record this year. Ukraine is expected to see lower wheat acres but higher canola and corn area to compensate.
Ukraine wheat continues to displace Aussie wheat into Indonesia.
Jordan are having another crack at a wheat tender after pulling the pin on the last one. Still nothing on the Tunisia durum tender results. The deadline for the durum tender was last Friday. It was for 100kt of option origin product for March 5th to April 25th delivery. There is talk of the business being done at US$310CFR. So roughly $310 NTP NTL equivalent. Not sure on exact grade specifications.