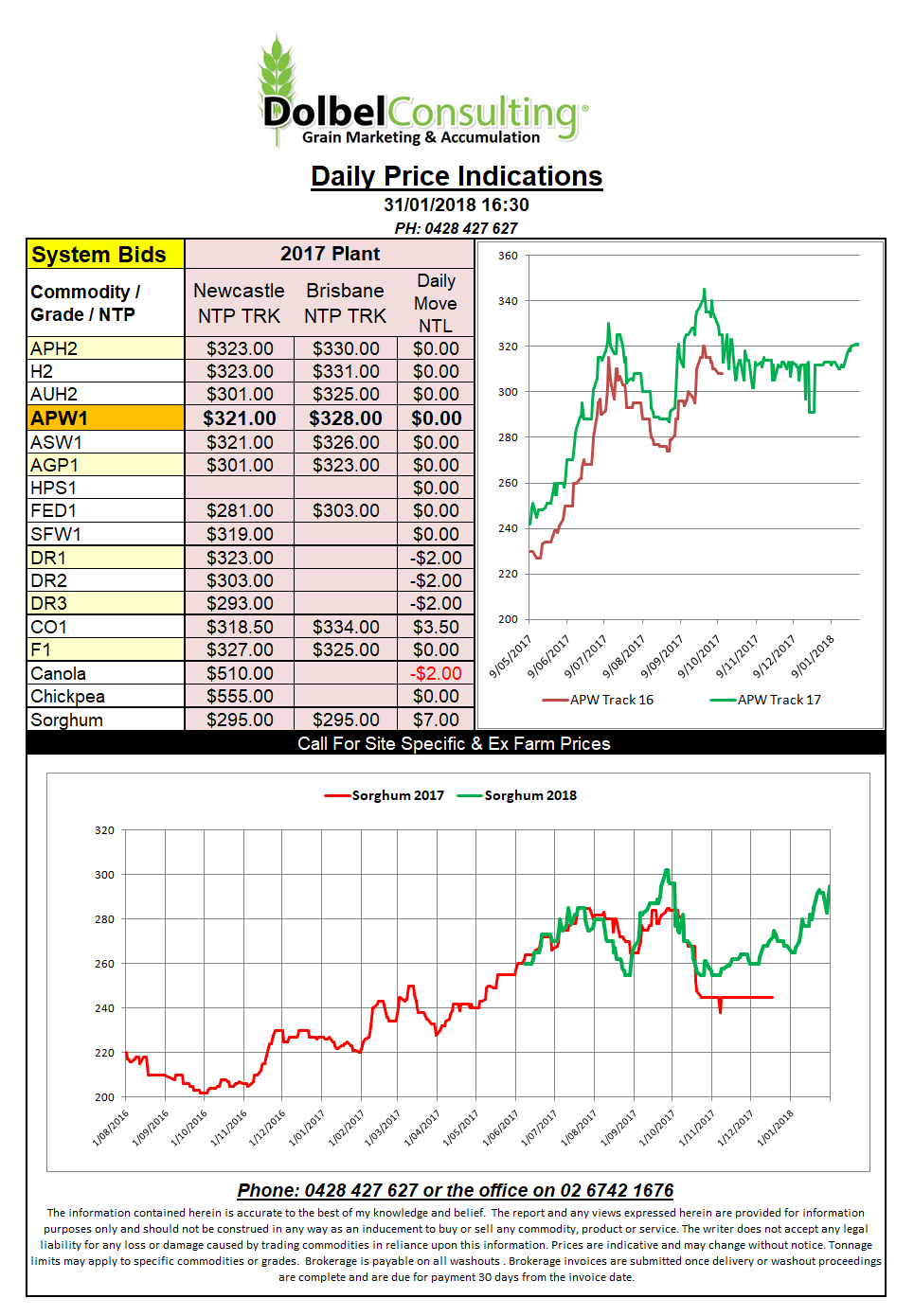 Chickpea values in India continue to be volatile but to date have not rallied significantly as the Indian government may have hoped after implementing their import duty.
A simple back of the envelope conversion of May NCDEX chickpea futures to a cash at Narrabri equivalent price gives you about AUD$587 per tonne. Apply an import duty of 30% to that and chickpeas look pretty sick at around $400 / tonne.
Pakistan business is not going to keep the current local price in Australia above $550 for long. Dry weather maybe pruning the export potential of India into neighbouring countries but tonnage required by those destinations may also be minimal from April onwards.
In the USA we see sharp declines in Kansas and Oklahoma winter wheat crop ratings supporting the market. If you look at the droughtmonitor.unl.edu site it's pretty easy to see that most of Oklahoma and southern Kansas is rated as moderate to extreme drought. Oklahoma is worse off by far but the far NW of Texas is in the mix too. Maps attached.
To quantify the decline just look at the January comparison between 2017 and 2018, Oklahoma Good / Excellent 2017 33%, 2018 = 4%, Kansas in 2017 44% and today just 14%. Weekly USDA crop rating reports don't start until April.
The decline wasn't limited to HRW, although it was by far the worst, falls in ratings were also noted across a number of soft red winter wheat states as well. The N.Hemisphere spring is shaping up to be interesting indeed.