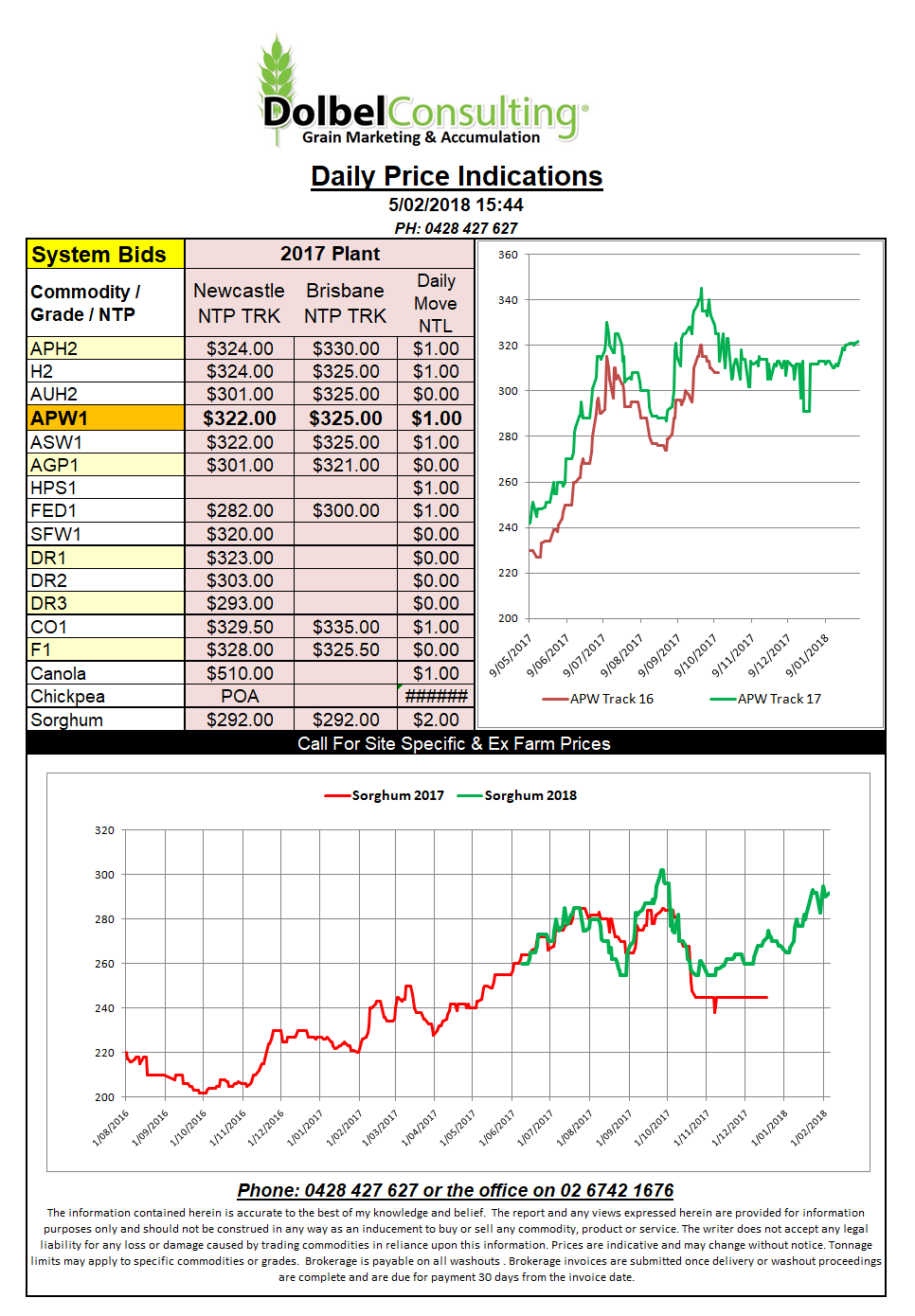 The AUD has slipped again in overnight trade. Starting the session at 80.40 it trended lower to close at 79.32, not the 72c close we are all hoping for but a move in the right direction.
ANZ analyst Daniel Been has been quoted as saying that once rate differentials reassert themselves it could spell trouble for the aussie dollar. His analysis basically explains that the AUD has found strength not only from the move higher in values of commodities that are exported from Australia but also as part of a general commodities complex rally. If one was to break the complex apart and just use the Aussie commodities that make up the complex to determine value of the complex it would signal some vulnerability to the AUD.
The fact the USD is now oversold and ready for a correction is also a major factor going forward.
US wheat futures drifted lower on the back of a firmer US dollar. Thoughts that snowfall over the weekend may supply some much needed moisture and cover was also bearish soft and spring wheat values. Ongoing drought in the hard red wheat states saw Kansas wheat futures hold the losses to 3.75c, the least of all three grade losses.
PDQ indicated that SW Saskatchewan 1CWAD13 durum values were steady at C$270.44 for March pickup ex farm. This price has basically done nothing over recent weeks. Values into Italy are also steady.