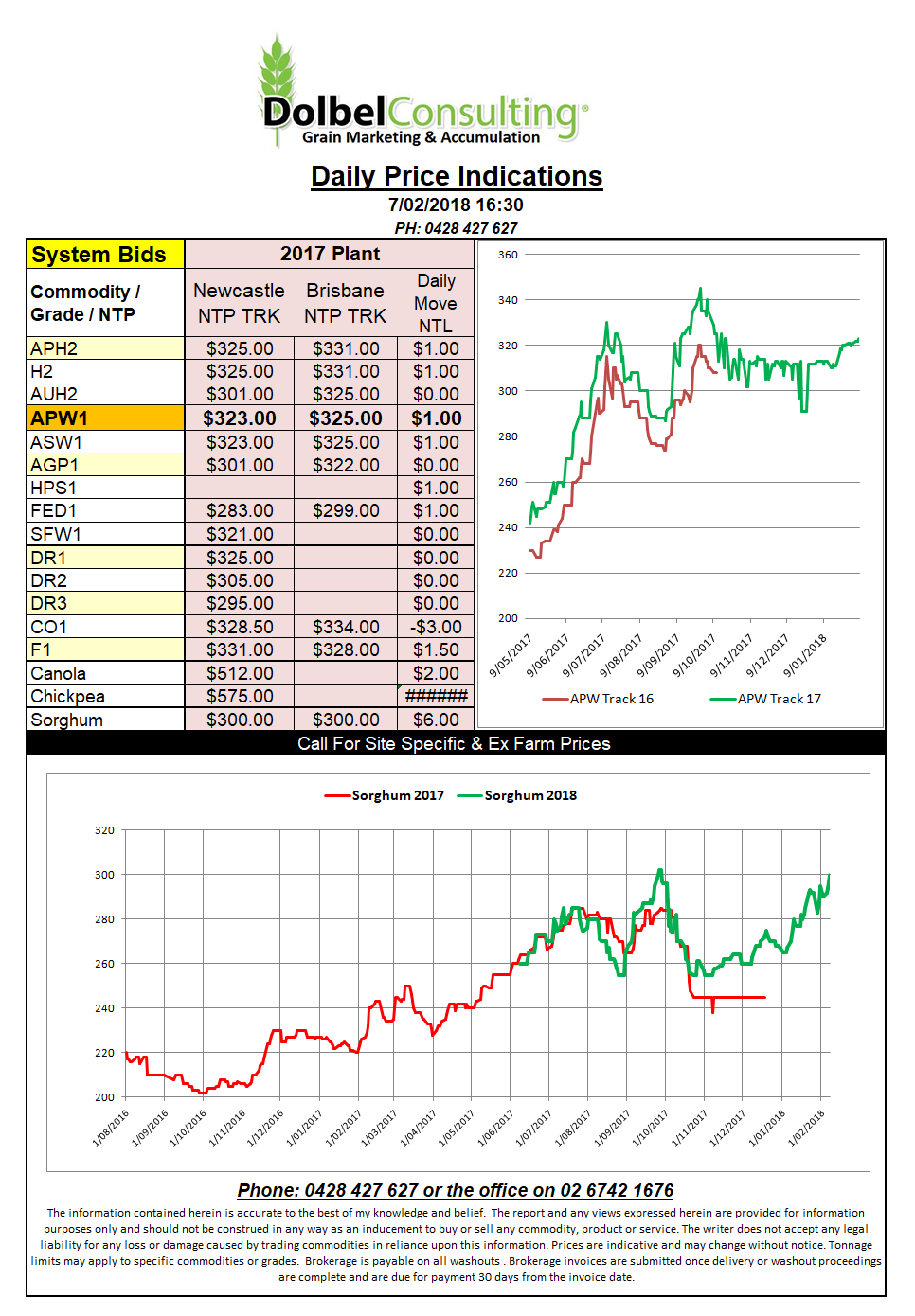 Turnaround Tuesday lived up to its name overnight with healthy increases in US wheat, corn and soybean futures. The double digit gains in soybeans helped ICE canola futures along and we also saw some good gains in Paris rapeseed.
Corn was mixed as the trade generally expect to see lower corn production for Brazil in this week's WASDE. This countered is the thought that a lower demand for US sorghum from China will result in less sorghum acres being sown in the US and possibly more corn this spring. Hot dry weather across Argentina is also expected to result in some production pruning for corn there too.
In the case of soybeans the fundamental news was probably more bearish that bullish with rain expected across parts of S.America this week and the punters talking the Brazil crop up 1- 1.5mt. The chart traders won out though and after 4 down sessions technical trade pushed the market higher into the close.
Wheat found good technical support but looking at some charts you can't help but think we may see a correction with wheat in the short term. Longer term the fundamentals in many producing nations is not great with very dry conditions in both Australia and the US and Canada leading into sowing. This should support values going forward.
Algeria is looking for durum wheat and Ethiopia is looking for 400kt of milling wheat.