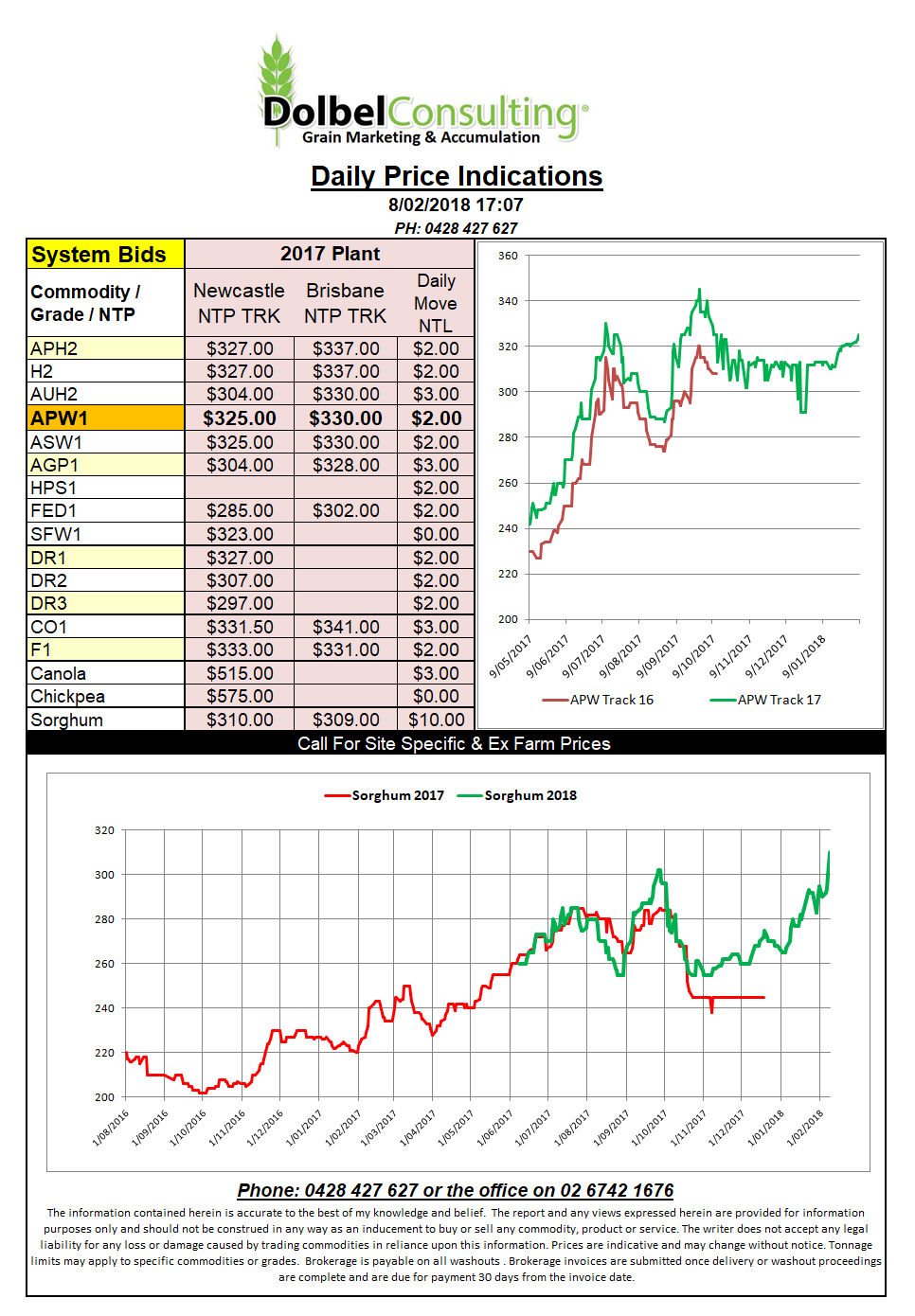 US SRW and HRW wheat futures saw double digit gains last night. The punters are there with the thought of reduced yields in the hard red wheat belt in the US. The 30day rainfall anomaly shows southern Kansas, Oklahoma and Texas wheat counties have only seen around 20% of their average rainfall. The 90day is suggesting about the same but not until the spring spurs the wheat back to life will we really know what damage has been done by this dry spell. In the meantime the punters are all over it.
Trade expectations in tonight's WASDE also see global wheat stocks being reduced, I'm not sold on this one but the USDA have done stranger. The charts show wheat is about neutral, about what one might expect to see with a WASDE report out tonight.
The Indians increased the import duty on chickpeas another 10%, from 30% to 40%. Well done David Littleproud, your efforts to abolish the duty during an emergency dash to India earlier in the year resulted in exactly nothing but the opposite.
The NCDEX futures market found the news inspiring and increased a little, hopefully that increase will result in some strength in the Pakistan bid for Aussie peas if nothing else.
Black Sea milling wheat values have crept higher with offers out of Novorossiysk up US$0.75 to US$195.25/t, carry for April offers stands at US$3.25/t. Ukraine feed wheat is offered at US$187.50/t FOB. France had good Dec sales of 792kt of wheat out of the EU block.