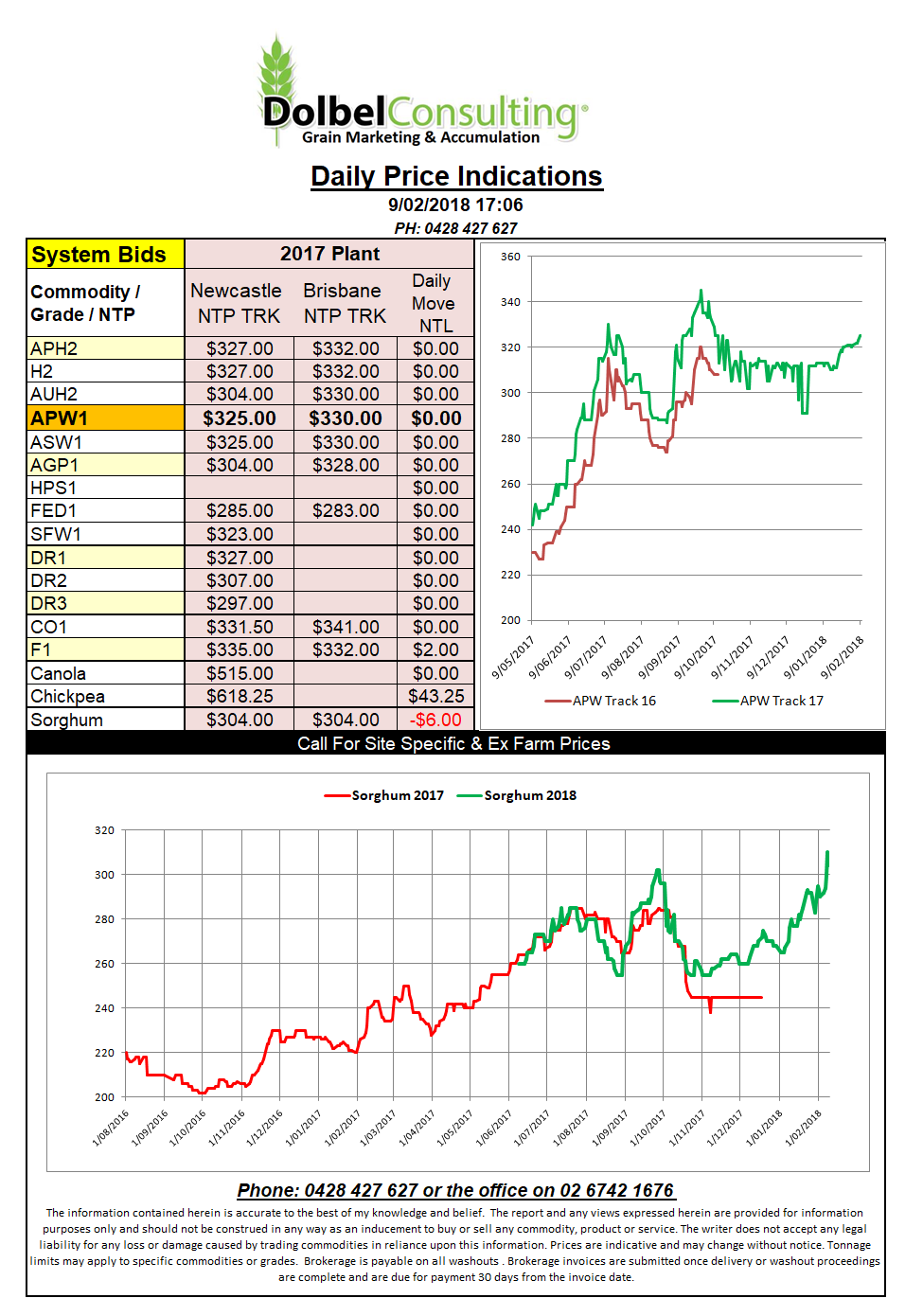 As far as USDA reports go there are those that change the market, rattle it and make things happen and then there are those like last night that make bugger all difference to anything and are forgotten in a week.
At a glance, interesting to see that the US have not changed their export projection for sorghum considering the Chinese issues. Then again this data was probably put together well before that was an issue.
Good to see global wheat ending stocks 2mt lower but still a massive hurdle.
Chinese corn production and consumption was left unchanged, interesting considering all the recent articles on increased domestic consumption of corn in China chewing through stocks quicker than expected. The USDA peg Chinese corn stocks at 79mt. Yes that's a big pile of corn but last year it was 100mt.
For all those punting an oilseed world soybean stocks were back a smidge. Argentina was back 2mt on the production side but Brazil was up 2mt. This takes Brazil to 112mt and Argentina to 54mt. ICE canola futures were up a dollar while Paris was flat.
The 8 – 15 day forecast suggest the chance of a shower across parts of the parched HRW belt in the USA. The heavier falls maybe to the east of the region but at this stage 10 – 35mm is considered better than nothing. Markets viewed the forecast as a little bearish thus HRW and SRW futures were lower overnight. The spring wheat belt saw nothing significant in the forecast hence traded sideways.