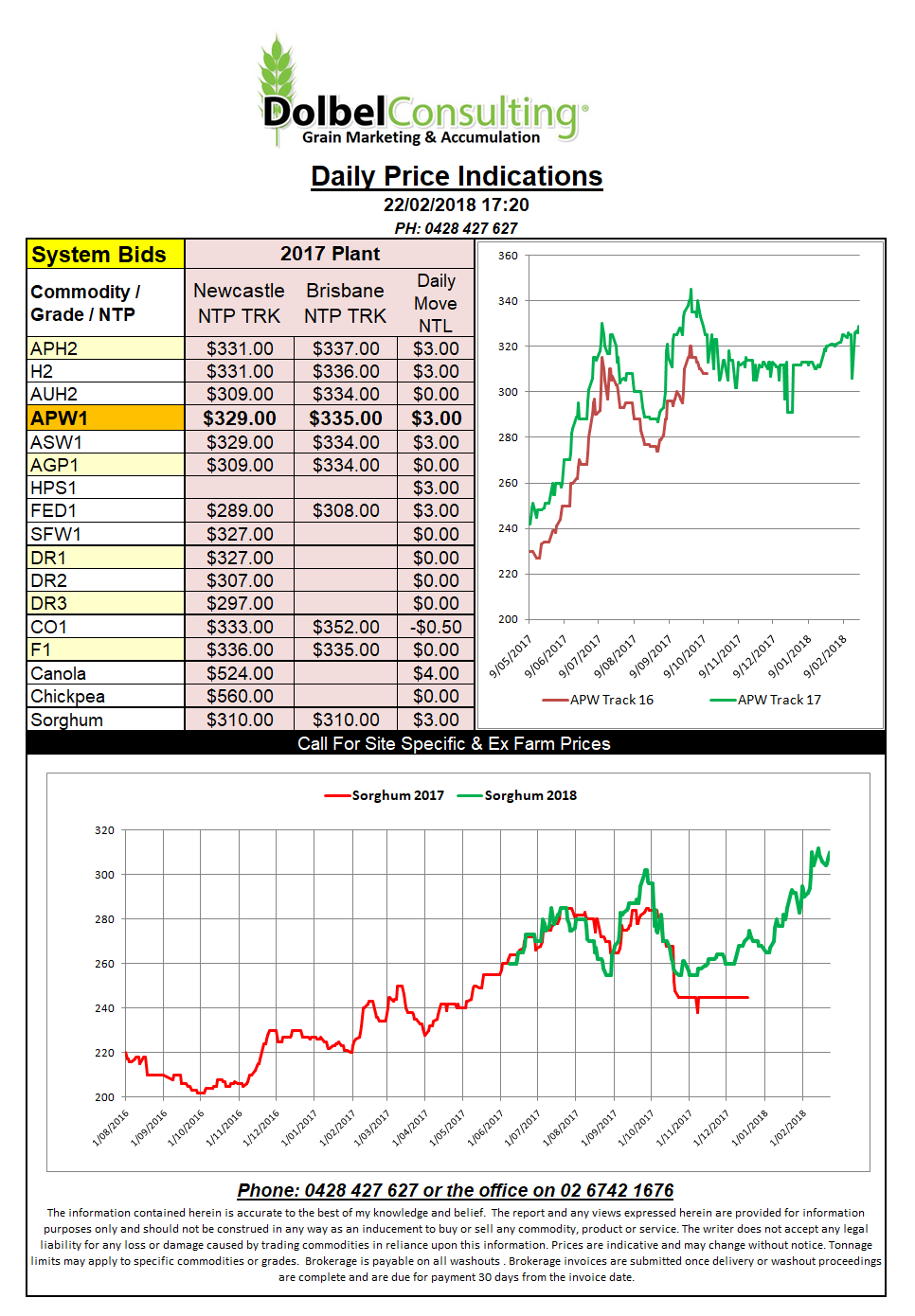 US grain futures saw soybeans close higher yet again while corn was flat and HRW shed a few more dollars. Soft wheat was a tad softer while spring wheat futures were flat to a little firmer in the outer months.
The weather in Argentina is creating support for both corn and soybeans. The firmer soybean market is rolling across into both the Paris rapeseed contract and the ICE canola contract, which you may well assume should help Aussie canola values higher.
Wheat was lower on further technical selling and a wetter outlook for much of the soft wheat states in the US. There is also the chance of a 10mm – 25mm across some parts of the hard red wheat belt in the next 8 – 15 days.
The cold snap across parts of Europe and the Black Sea is not perceived as a huge threat to wheat at this stage. Most fields are said to have ample snow cover where it will be coldest. Some parts of Germany could see -12C next week.
Algeria picked up 340kt of wheat, although not public the trade seem to think the bulk of the purchase was made at US$225 – US$226 per tonne. Algeria are usually a buyer of French wheat but Black Sea wheat is also very competitive into N.Africa.
The Chinese markets will open again today so hopefully we'll see some more liquidity in the export market for sorghum.