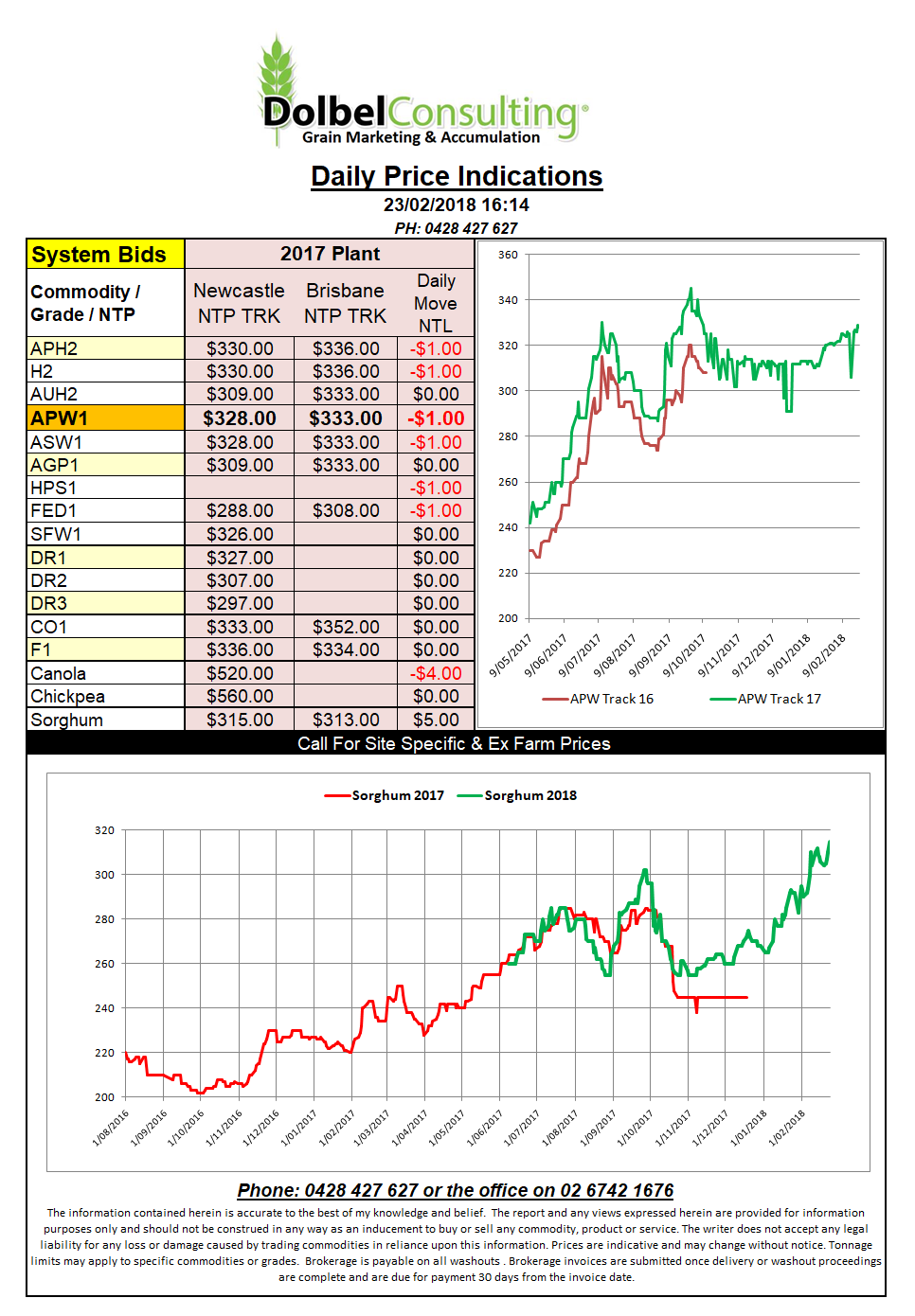 After a series of lower closes since last Friday Chicago wheat futures saw some technical trade support an otherwise oversold market last night. Volume in the May contract wasn't huge but we are seeing less activity in the March as it nears expiry.
There's a bit of news filtering into the market over the next couple of days, we have the monthly IGC report and any new data that will come out of the USDA Outlook conference that's on now.
The first news out of the Outlook conference is the projected US acres. There's no huge surprises here with corn down 0.2% in area year on year and estimated at 90mac. Soybean acres were pegged at 90mac only 0.1% lower than last year and wheat was pegged at 46.5mac up 500kac on last year. Some analyst think that the wheat estimate is potentially about half a million acres too high. A more in-depth report will come out late March
There are a couple of tender results out this morning too. Tunisia picked up 75kt of soft wheat (50kt @ US$204.99 – 25kt @ US$214.94 C&F) and 25kt of barley at US$234.44 C&F. Jordan's tender for 100kt of wheat and 100kt of barley closes Tuesday and Wednesday respectively, it will be interesting to see if they can get anyone to offer any to them this time around.
Potential reductions to the Argentine soybeans crop kept oilseed prices on the boil. Some expect 7mt will come off the current number.