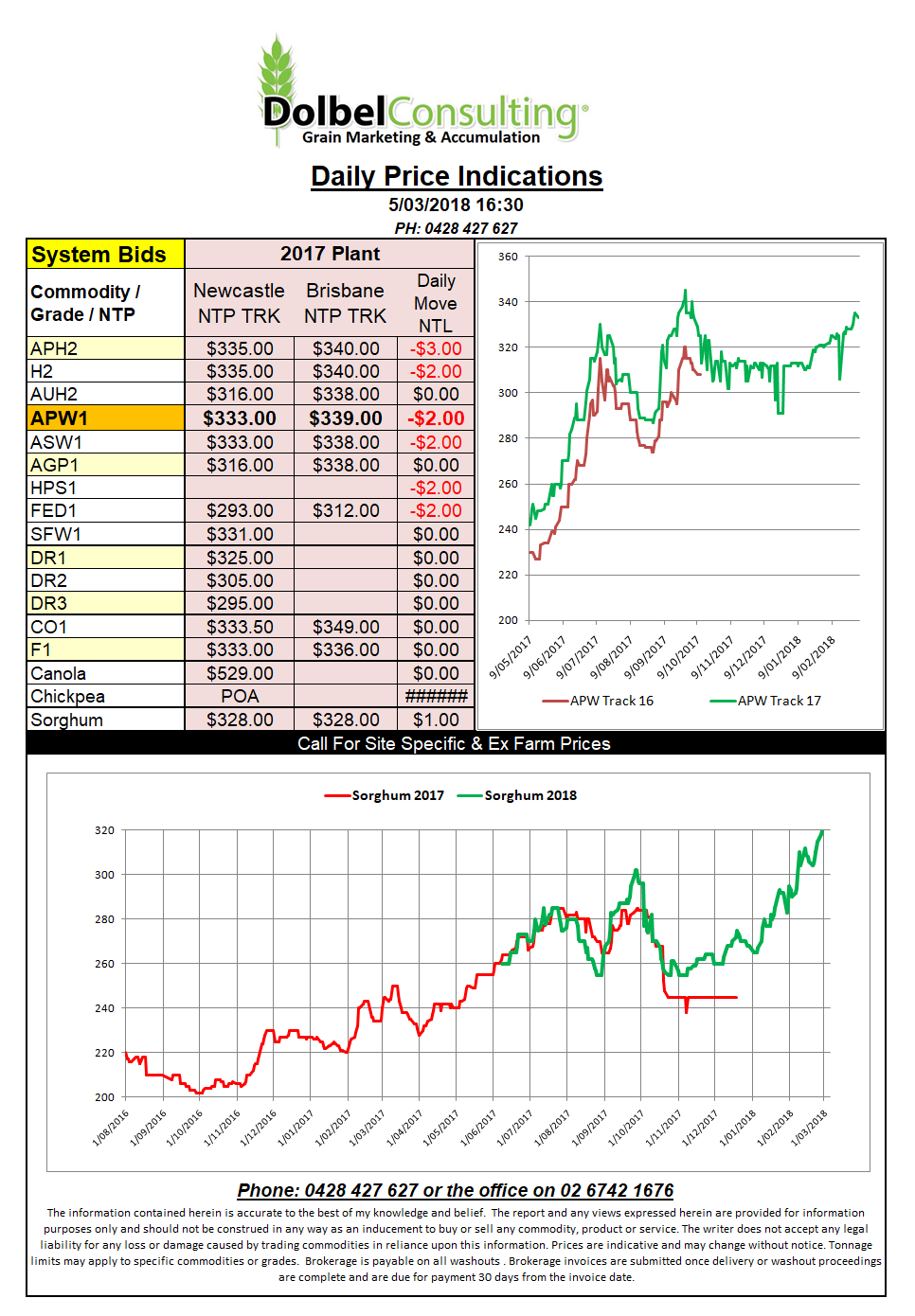 Technical selling, profit taking, reality, call it what you will but at the end of the day US wheat futures gave back a good slice of Thursdays gains. Mind you week on week we still see some good gains with HRW leading the way at +$25.
So where to from here, the US weather map is still less than perfect for the HRW states and shows only 20% to 40% of normal rainfall for this time of year falling in the next 15 days. Temperatures are also starting to warm up across Kansas. We also see crop condition ratings dropping across parts of Europe after their big freeze this week, not enough to actually create any panic buying but a 2% decline is better than a 2% increase in the good to excellent rating.
So in theory at least we could see some continued support for wheat futures. The punters have the market technically overbought but last nights session did steer the stochastic back in the right direction. If I was a punting man, and I'm not, I'd be backing the May HRW contract would become somewhat neutral before the next WASDE report due out on the 8th, so next Friday our time. If that was to happen you might see limited upside potential and a little downside between now and then…… but I'm not a betting man.
Tunisia picked up 67kt (50kt Casillo) of milling wheat and 50kt of feed barley overnight. The lowest price for the wheat was US$225.68 C&F and the barley came in at US$239.14 C&F. The sale was optional origin.
Black Sea wheat was offered at US$210 FOB, this is US$4.00 higher than mid week offers.  NOLA HRW +US$2.50 to US$242.