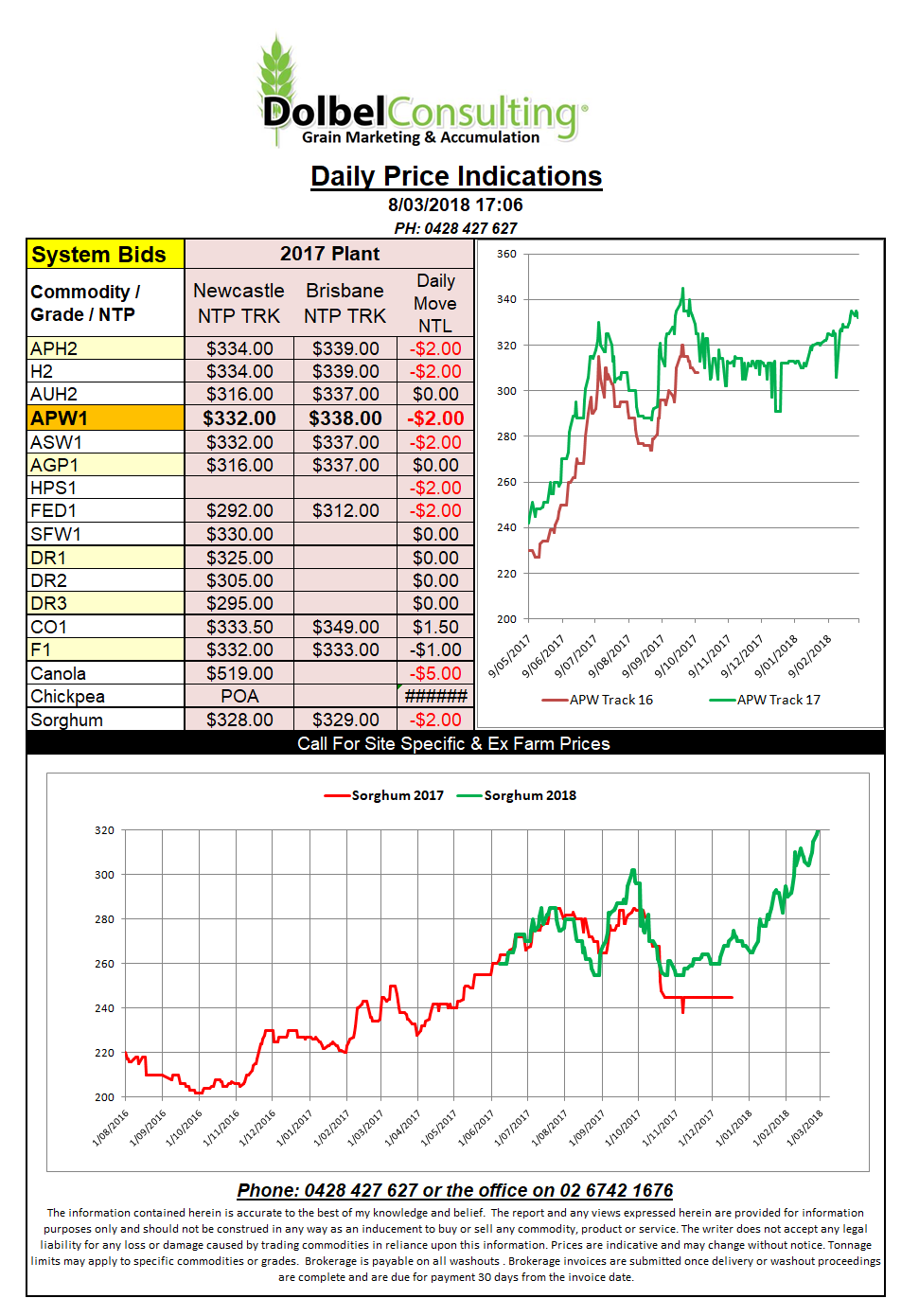 And just like that the rally in wheat since last Friday is given back. US wheat futures closed lower across all three contracts last night. The US weather map is unchanged, it's still predicted to remain mostly dry across the HRW belt over the next couple of weeks. The move lower just appears to be nervousness leading into tonight's USDA report.
The market was struggling technically to move higher, it even appeared as though a small long wheat position may have been built. The stochastic was indeed showing SRW and HRW futures were overbought. Volume was down a little, this can also lead to volatility.
It's basically a game of wait and see at the moment, getting the USDA report out of the way and then seeing what Russian export values do in the short term.
Wheat wasn't the only futures contract being sold down, corn, soybeans, canola and rapeseed all closed the session lower. Not cotton though, cotton put on another 43 points in May, now up at 82.86c.
So what is the good news. Well the Japanese government has announced a 3.5% increase in their domestic sale price for imported wheat from April 1st. Japan's system is a little different to most. The government buys the wheat in and then sells it at a fixed price depending on what the price of wheat has been over the last six months. Grades are limited but the system adds certainty.