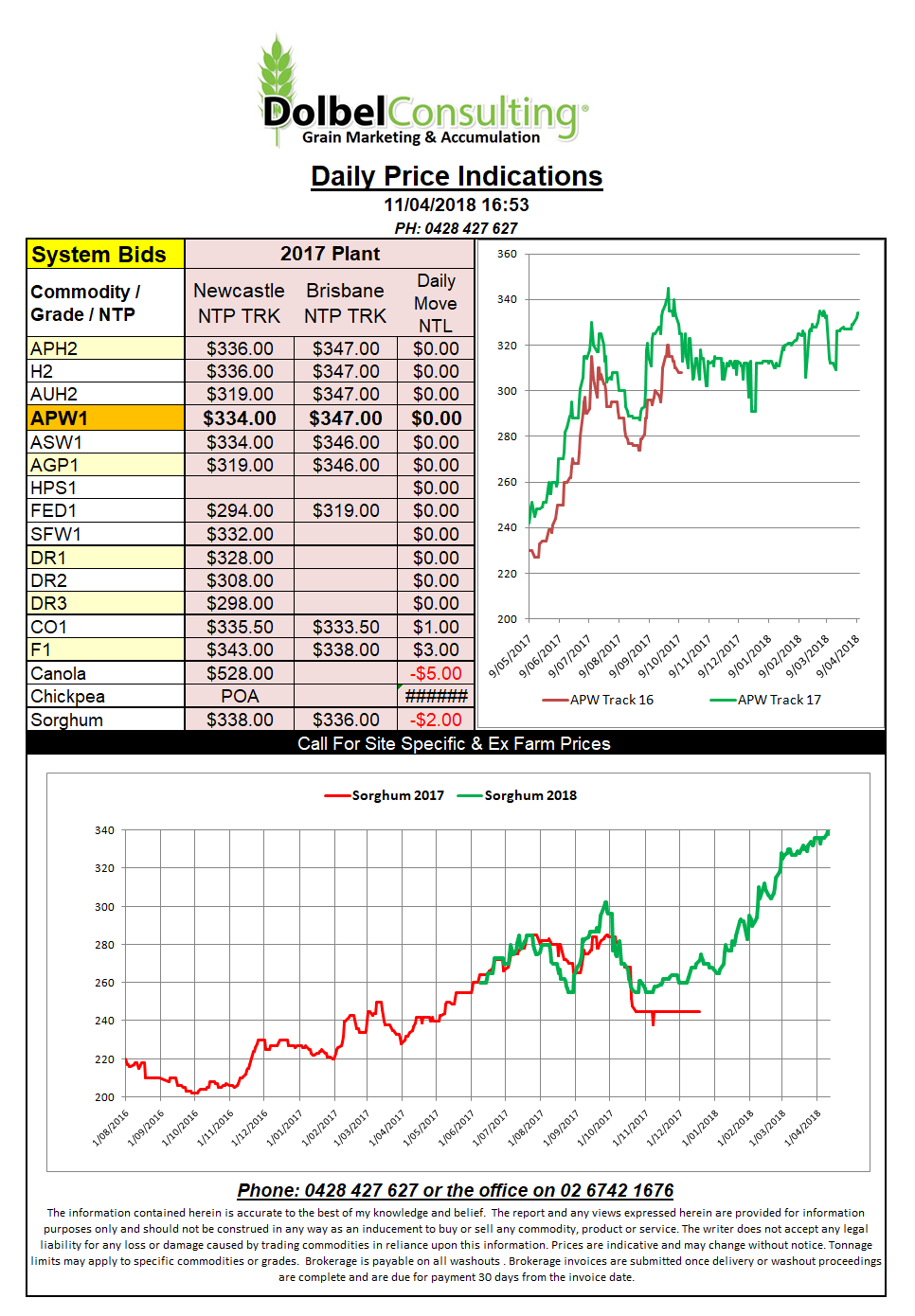 The WASDE report is out, not that many punters took much notice this month. The 30 day old data is sometimes very relevant but with US crop condition ratings falling weekly even an increase in world wheat ending stocks had little impact on futures values.
Higher US ending stocks are a result of firmer wheat values and better access to cheaper corn. Further a field global stocks of wheat were increased by 0.9% to 268.16mt, this was a little lower than what a Reuters poll had suggested last week but still higher month on month by 2.3mt.
Russian wheat data was, from a Russian perspective, outstanding. Wheat exports at 38.5mt are better than previously expected and smash last years exports by 10mt. The increase in exports comes straight off Russian ending stocks which will still come in at around 12.72mt. We really need to see a sharp reduction in Russian production or a sharp increase in the value of the Rouble to see global values increase in 2018-19.
Countering the Russian exports was a decrease of 1mt to EU exports. Now back to 24mt. Not all is bad for the EU though with increases in domestic consumption more than countering the decline in export volume.
Weather across Europe is generally OK with the north of France potentially becoming a little dry. Russia and the Ukraine are seeing conditions dry out as well and temperatures becoming ideal for spring field work. US spring wheat continues on in wintery conditions.