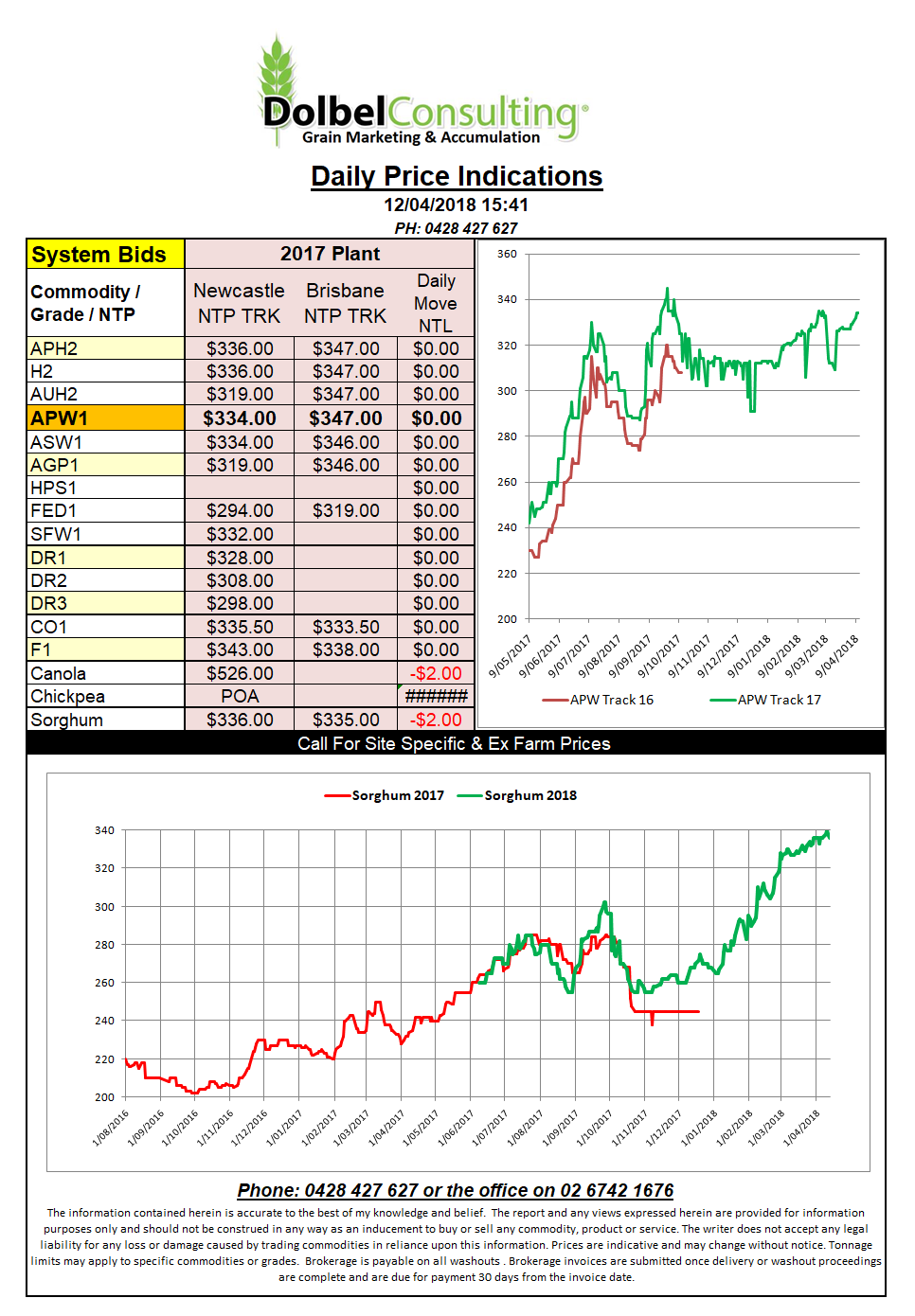 In the US there was some technical selling overnight which tendered to keep the weather punters on the side lines. Wheat is very overbought at present but last night's spat of selling has turned the chart in the right direction. Expect to see a little more selling prior to any further moves to the upside.
Weather in the US is mixed. The east is wet, potentially very wet in the soft red winter wheat states towards the eastern end of the Ohio Valley. The HRW states remain dry over the next seven days and the spring wheat belt is also mixed with rainfall expected across the central Dakota's, Minnesota and Iowa while the rest of the spring wheat belt, including north into Saskatchewan, remain mostly dry.
Warmer weather should see further snow melt but conditions remain less than favourable for spring sowing in the US and Canada at present and some have already suggested that USDA spring wheat acres will need adjusting lower.
In the EU an increase in EU consumption is tending to counter the poor export results this year. With EU consumption at 130.9mt, 2.15 million tonnes more than last month's estimate, it will help counter some of the loss of export sales that Russia has taken from the EU.
Russian farmers have nothing to complain about as the ruble fell 8.7% earlier in the week resulting in a 9.4% increase in domestic values to the farmer. FOB values in US dollars have moved little and are still being offered at about US$214 Black Sea port. New crop is still around US$15 under old crop, not exactly what we want to see.