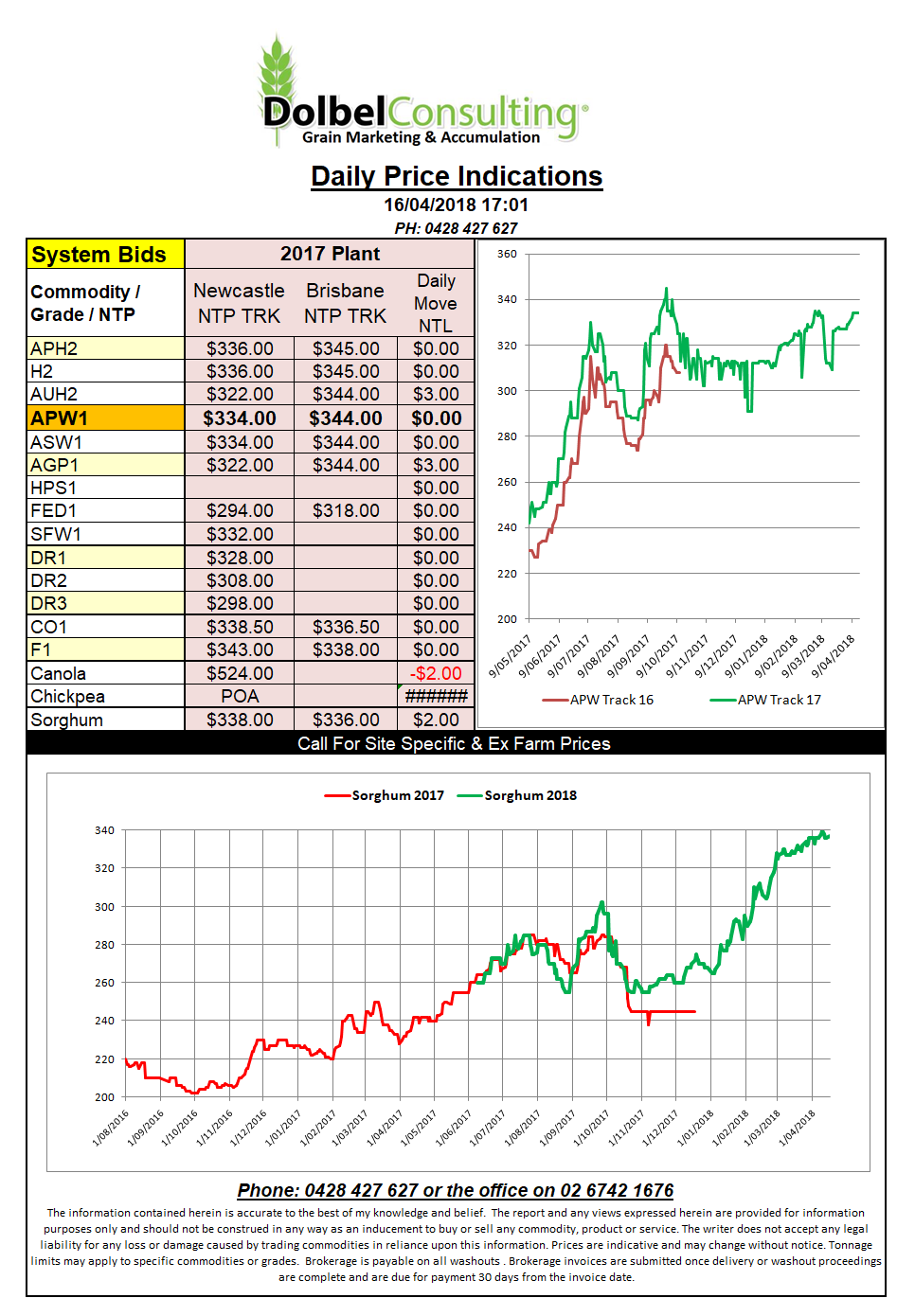 Black Friday rolled across the US markets yesterday. Corn, wheat and soybeans were all lower by the close.
The punters were quick to jump on the weather map which showed a few good showers are likely to pass over parts of north Kansas and Nebraska and also across the Texas panhandle around the 18th to 20th.
The corn belt should see some good falls also but the northern Midwest continues to be much cooler than normal with the central spring wheat belt going through temperatures up to 20F lower than average for this time of year.
Topeka Kansas this week has been very warm, close to 30C towards the end of the week but that is expected to change dramatically tonight with Saturday only climbing to 8C and the weekend seeing mornings at -3C and -5C before warming again next week. The cold change is tipped to bring 10mm – 15mm though so should help a little. Wheat growth is still slow with most plants tillering and less than knee high.
China auctioned off another 2.6mt of corn on Friday. Sales averaged a price of US$224.50mt. This is a good result and indicates that last weeks auctions were well received into their domestic market with weekly sales totalling about 6.2mt, close to 90% of what was on offer. It will be interesting to see the USDA number for Chinese corn carryover in next month's report.