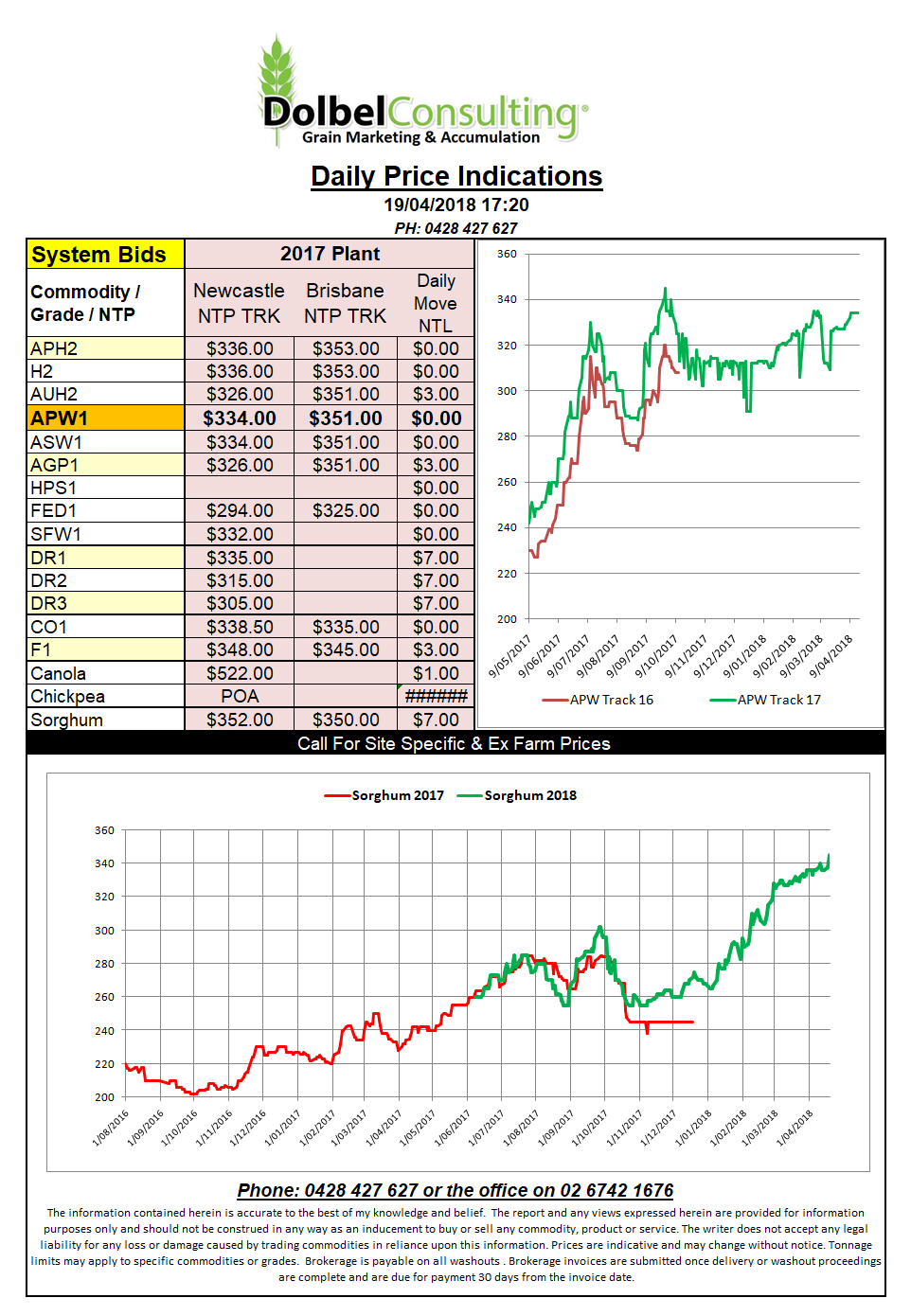 US wheat futures were firmer, some reports say due to a decrease in the volume of rain expected over the next seven days. I think those talking less rain than expected may struggle to read a weather map though. Every map I'm looking at is suggesting 25mm-50mm from South Dakota to the Panhandle and then across the confederate states with heavier falls to the far east. It tends to look like pretty good weather to me.
Looking at the technical aspect of the market probably gives more away. The wheat contract had slipped from overbought to oversold over the last week. Yesterday's rally pushed it back towards neutral, there's no profit without volatility for a fund manager. Maybe poor export data in tonight's session will give them what they need to sell this market off again.
Soybean futures were softer, the US market is nervous about the China trade row at present. No one will want to get caught on the wrong side of that deal. It's interesting though, remember the TPP. The fine print in that agreement would have basically allowed companies to sue governments for the loss of profit due to interference such as what we are currently seeing. No wonder the likes of the US were having no part of it and how would have someone like China protected themselves against someone like the US if they were in a deal like the TPP.
Algeria are tendering for a boat load of durum for July delivery, tenders close today.