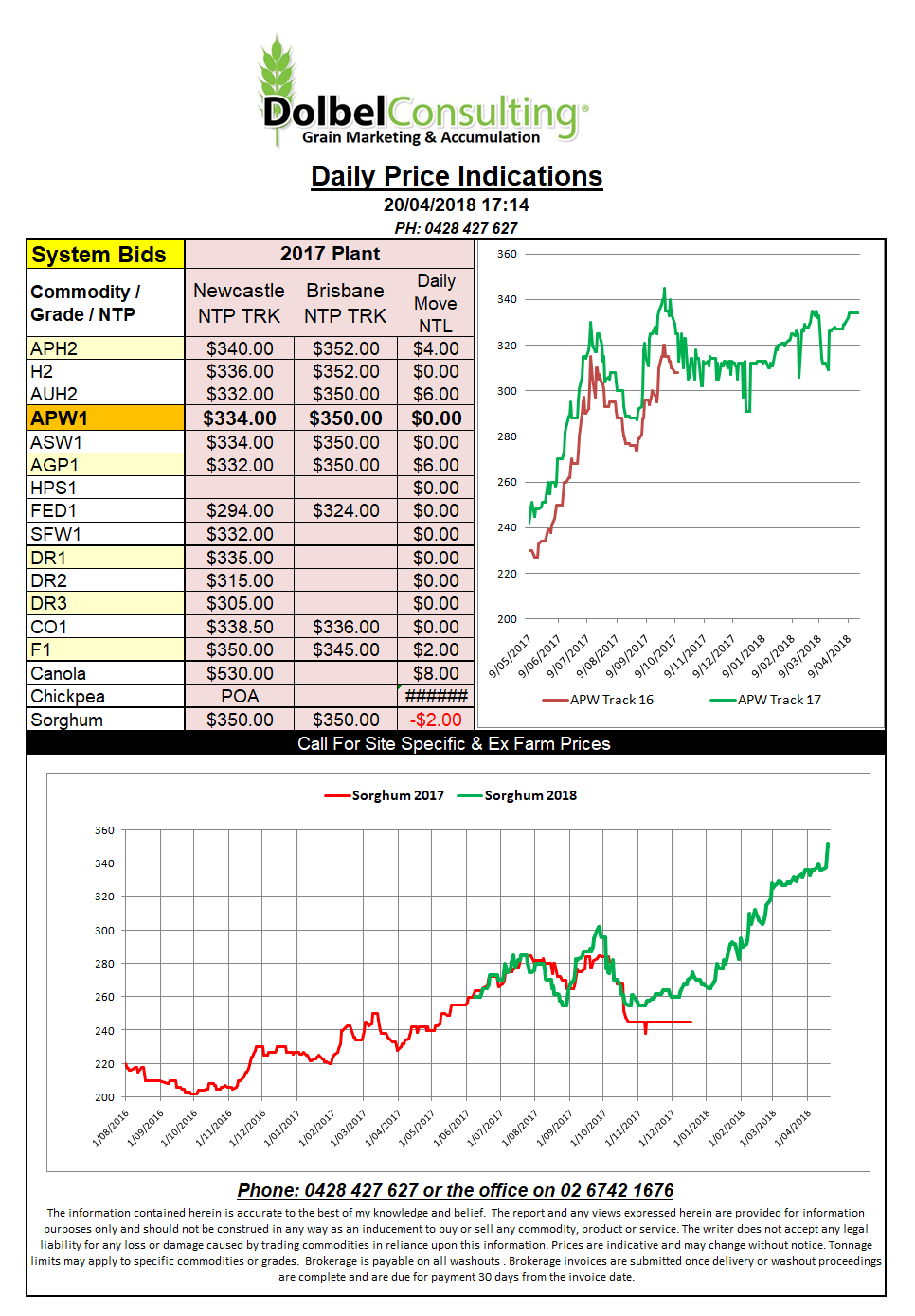 In the US good weekly export data countered the improving weather map. Corn sales were excellent and saw losses in the corn pit limited to a cent or two. In China the government continues to have a good response to state reserve corn options. The buyer hardly has an alternative now do they. Yesterday saw 2.7mt of corn sold which was about 91% of the volume on offer. May corn futures at the Dalian Commodity Exchange were relatively unchanged at US$280 (AUD$362.50) / tonne.
Simple maths and a $50 premium for sorghum would indicate that our local values might now be around AUD$10 above where they should be. Support for Aussie sorghum values at this level might be limited to those trying to square up a book. When the trade is short and caught parity values of any description often go out the window though.
Soybean harvest in Argentina is moving along nicely with almost half the crop now in the bin. Yields are disappointing though with many fields up to 30% less than average. This isn't what you want to hear if you are about to put a 25% import tariff on your major supplier. The flip side is that the alternative oils are enjoying some speculative strength. ICE canola for instance gained C$8.00 / tonne last night and the EU rapeseed contract at Paris also saw a gain of AUD$2.00. Will our domestic market continue to erode basis which is now around $13 under as opposed to $30 over at harvest, or will it fold and lift prices. We did see some upside in local canola values yesterday with Newcastle trading at close to $540 delivered flat priced.