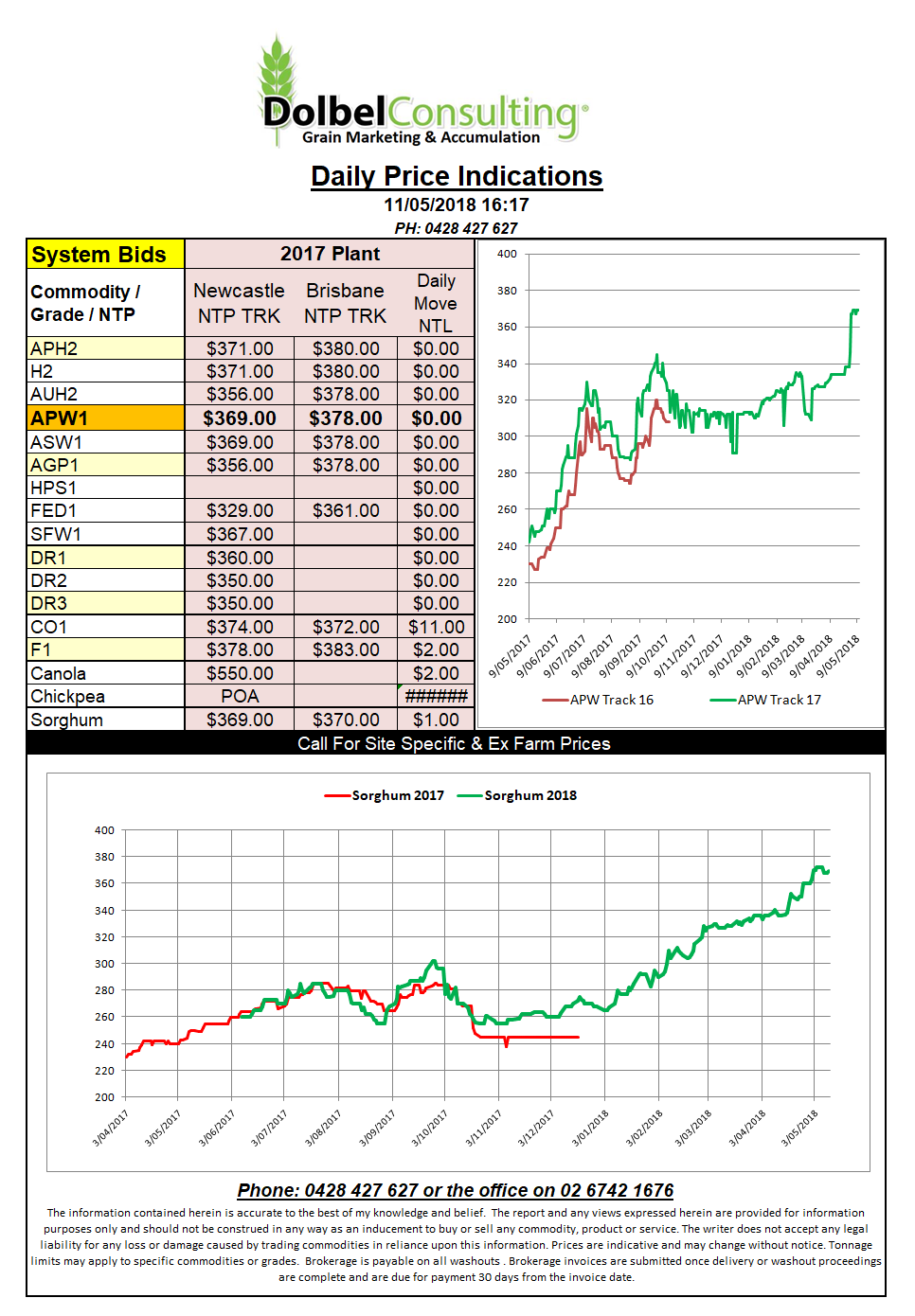 If the USDA report is right China is finally making some headway into reducing their massive corn stock pile. At over 100mt just twelve months ago last night's report now estimates it at 60mt for 18 / 19.  The USDA report offered corn some strength in the morning session but by the afternoon reality struck in form of US export data and prices softened but managed to close mostly unchanged.
Soybeans saw an unexpected reduction in US carryout. This was a combination of smaller production estimates and larger exports. The export side of the equation may come into question unless the US and China kiss and make up.
Wheat found no love in the report. As expected carryout was increased after a poor US sales program for 2017-18 to date. Globally things are not so glum with world carryout estimated at 264.33 for 18/19, 6mt down on the current year. The US production estimate came in higher than the average trade guess too and represents a slight increase on last year.
Some of the data around new crop production in the report is pretty rubbery. For instance they have Australia pencilled in at 24mt which at this point in time is a big call. Further rains in Argentina may also hinder the last of their wheat crop sowing exercise. Reductions pencilled in for Russia, Ukraine and potentially the EU are all fundamentally justified given their current season.
If Australia has another poor season the global stocks to use ratio does start to justify higher wheat values globally for 2018-19.