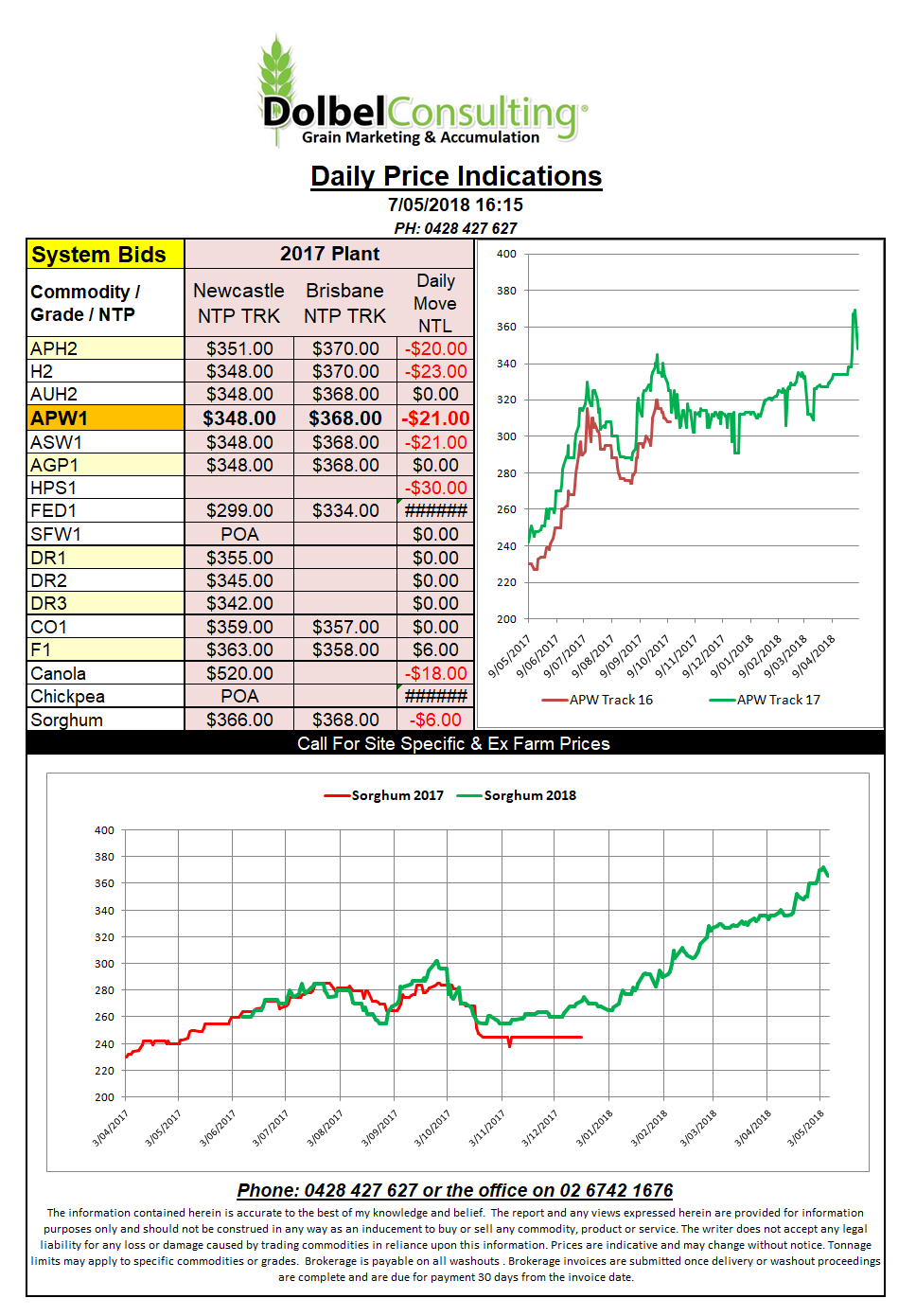 There was a bit of profit taking in US wheat futures overnight. The HRW crop tour basically confirmed what most of the punters had thought so it may have also been a case of "buy the rumour, sell the fact" type trading. We do still come out of the week with some healthy week on week gains though.
There continues to be mixed thoughts about the weather and it's impact on major wheat growing areas in the USA, Russia and Australia. The USA is now a little clearer thanks to the HWR tour completed this week but conditions in Russia are still a little mixed. Recent weather maps would have you believe that the major winter wheat districts are dry with only 20% – 40% of average rainfall for this time of year. I've also seen NVDI maps that seem to contradict this and indicate everything in the south is presently OK.
We also have the problems unfolding here at home starting to gain traction on the world market.
Argentina also managed to end a dry spell with flooding rains recently so may well end up increasing wheat production as opposed to reducing it as most punters had been expecting. The latest prediction is an addition 200kha will now be sown resulting in the largest planted area there in 20 years. Locals there are expected to take advantage of the moisture after disappointing summer crops left many cash poor. Prices for wheat there are also at a 17 year high. The next two months will be very interesting indeed.